Happy Friday!
What does everyone have planned for this weekend? The bf and I are going to be having a Harry Potter movie marathon tonight/tomorrow before we go see the last film in theatres next week (after the crowds have died down a little).
I've also begun my swatching marathon of my
"untrieds" drawer
(which has expanded beyond a single drawer since I last showed it to you) so I'm going to try to get through all of that swatching this weekend.
Tonight I have for you the last of my OPI Designer Series/Milani 3D Collection comparisons and this one features two pink holographic shades -
OPI DS Chiffon
and
Milani Digital
.
Keep reading for the comparison!

OPI Designer Series Chiffon, Milani Digital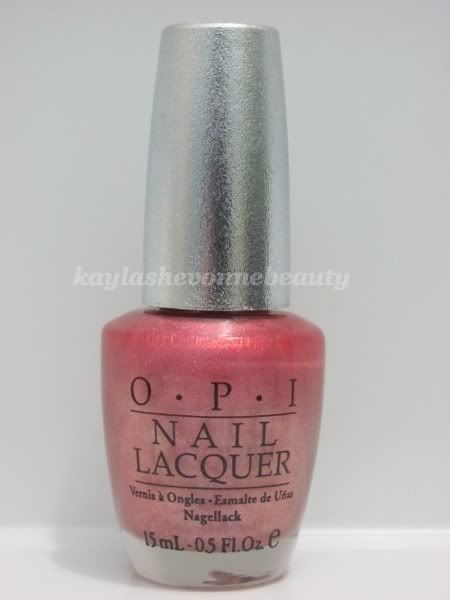 OPI DS Chiffon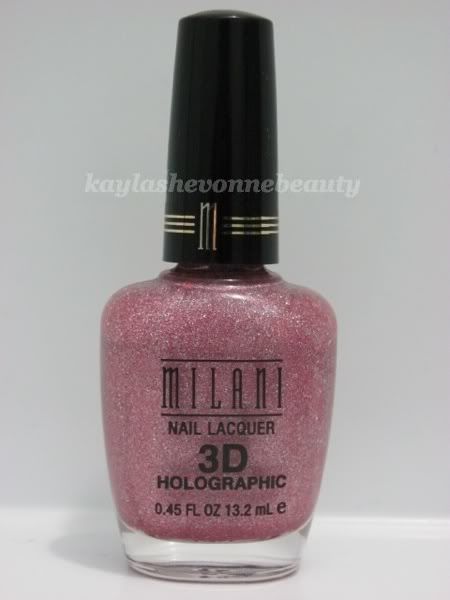 Milani Digital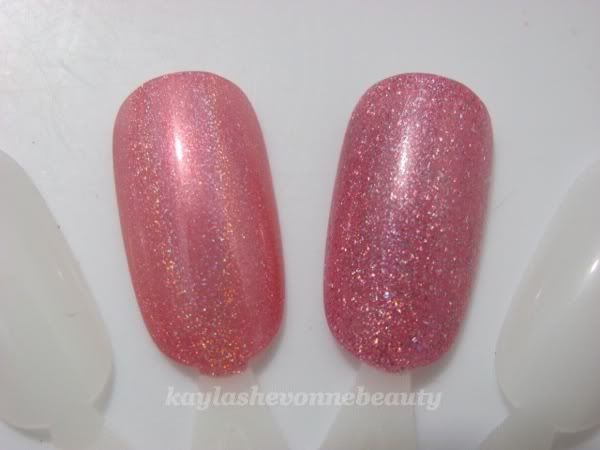 OPI DS Chiffon, Milani Digital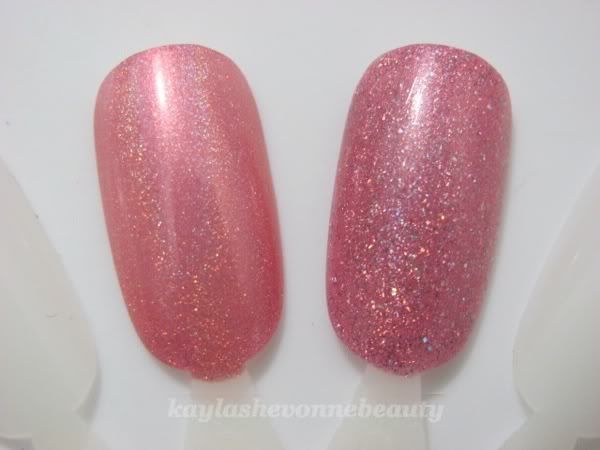 OPI DS Chiffon, Milani Digital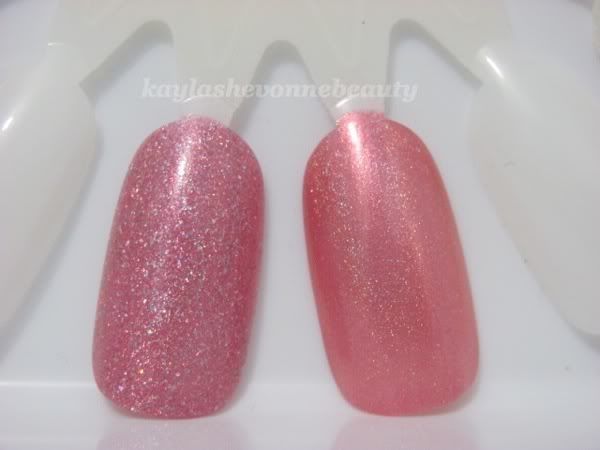 Milani Digital, OPI DS Chiffon
Once again, we've got a close match in this series of comparisons.
The base colour of these two shades is similar with Chiffon being only slightly more yellow-toned than Digital.
The differences once again lie in the holographic effects/particles of these polishes.
The Milani 3D Holographic polishes all have bigger, chunkier pieces of silver holographic glitter pieces that the OPI DS polishes do not have, which makes the Milani polishes look a little more bling-y.
The holographic effect is evident in both shades but Digital has a much more scattered holo effect while Chiffon has a delicate but obvious linear effect.
Additionally, there is a significant price difference in these two polishes. OPI Designer Series polishes are more expensive than regular OPI polishes and will run you anywhere between $10-15. However, Chiffon has been discontinued and the few listings for this on eBay have it going for around $30.
On the other hand, the Milani 3D Holographic Collection polishes are $3.99 on the Milani website.
For me, I prefer DS Chiffon just because I generally like linear holo more than scattered. However, a choice between these will really come down to personal preference and budget. Digital is a decent alternative to OPI DS Chiffon, especially when you consider the price difference. Furthermore, some people will prefer Digital because it's got that extra bling-y quality.
Do you have either of these? Both? Which do you prefer? Is Digital similar enough to DS Chiffon for you to cross that lemming off your list and opt for the more cost efficient option?