Hey guys!
While swatching all of the DS polishes I own, I noticed that the scattered silver holographic polish DS Coronations looked very similar to Milani HD from the 3D Holographic Collection.
I've already reviewed and swatched the Milani collection (check it out
here
) but I thought it would be useful to swatch these shades side-by-side to determine if they are dupes.
Keep reading for the comparison!

OPI Designer Series Coronation, Milani HD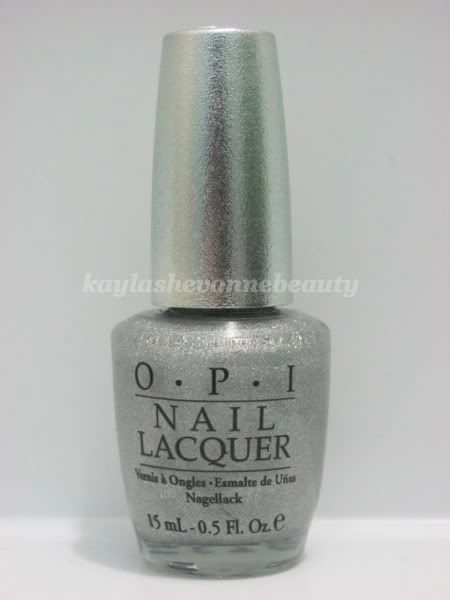 OPI DS Coronation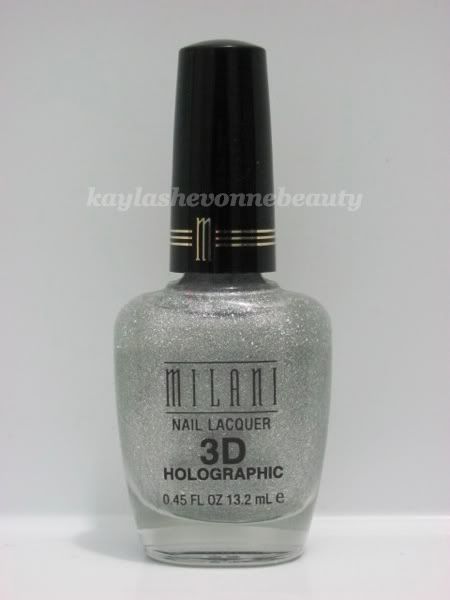 Milani HD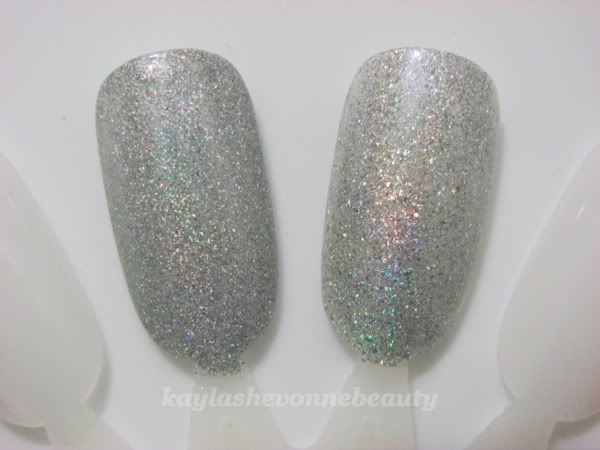 OPI DS Coronation, Milani HD



OPI DS Coronation, Milani HD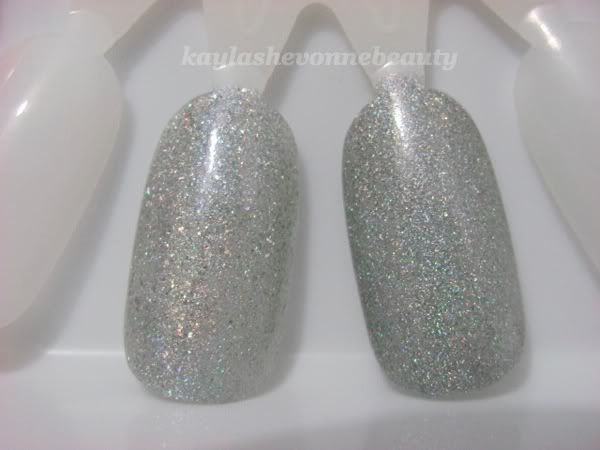 Milani HD, OPI DS Coronation
As you can see, these aren't total dupes but they're super close. The only difference in the actual polishes is that HD has bigger holographic particles which make it more prismatic and more holographic looking than DS Coronation. Besides that, the base colours are almost identical with DS Coronation having just a touch more grey than Milani HD.
Additionally, there is a significant price difference in these two polishes. OPI Designer Series polishes are more expensive than regular OPI polishes and will run you anywhere between $10-15. On the other hand, the Milani 3D Holographic Collection polishes are $3.99 on the Milani website.
In the end, if you have either one of these, I wouldn't say that you need to run out and get the other one. However, if you don't have either and you're in the market for a scattered silver holo, I'd recommend Milani HD over OPI DS Coronation. The chunkier pieces of holo make HD a little more special than DS Coronation in my opinion and the price is much more wallet friendly.
Do you have either of these? Both? Which do you prefer?