Hey!
After looking through my untried stash that I posted for you yesterday, I noticed that I've already swatched most of them for you guys and the majority of them are just waiting to be swatched on my own wheels. So, I've made it a mission to finish swatching all of my untrieds for you and then I can move onto swatching them on my wheels.
There were 2 OPI Designer Series polishes in my untrieds that I haven't swatched for you or on my wheels so I decided that I'll do those first, along with the rest of my DS polishes. I own 9 altogether so I'm breaking this post up into 2 separate posts and today I'll be showing you 5 of my 9 OPI DS polishes.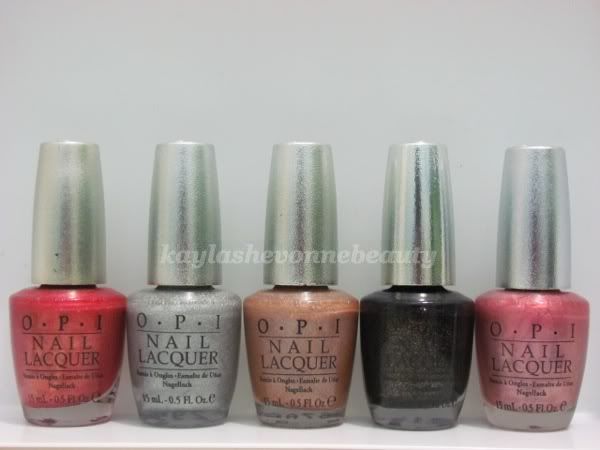 Keep reading for the swatches!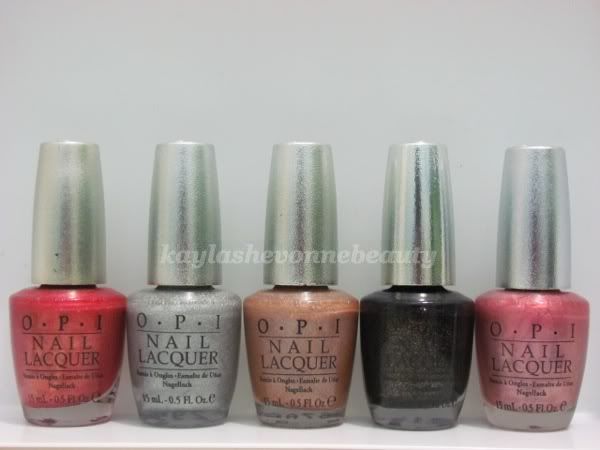 OPI Designer Series: Reflection, Coronation, Classic, Mystery, Chiffon



OPI DS Reflection (bright coral-pink scattered holo)
This is a gorgeous, eye-catching shade of coral-pink and even if it didn't have the added bonus of scattered holo, I'd still love it. It's also a one-coater which adds to it's awesomeness.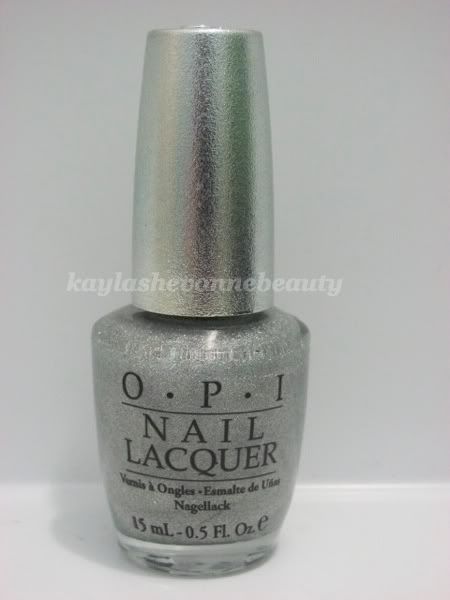 OPI DS Coronation (bright silver scattered holo)
I always love silver holos - whether scattered or linear because I think they show the rainbow effect of holographic particles the best and this one is no exception, as you'll see in my swatches below.



OPI DS Classic (light nude scattered holo)
This was my first time swatching this one and I really like it. It can be used as an office environment appropriate shade while still being trendy.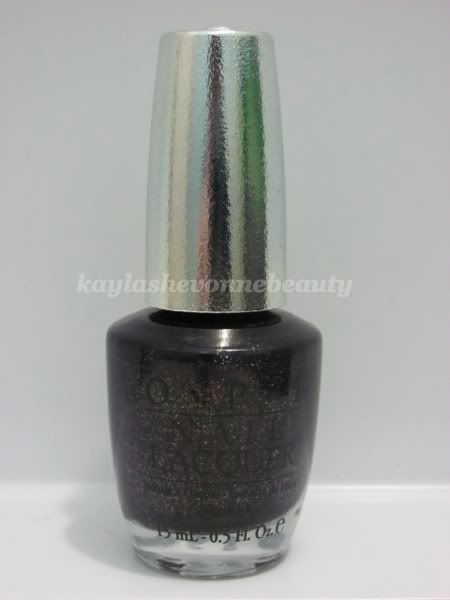 OPI DS Mystery (deep inky purple jelly with small gold flakies)
I think this is a DS shade that is definitely under appreciated, but I like it a lot. It's got flakies - which polish addicts usually go crazy over - but I think they can tend to get lost in the deep base, which might be why it's often overlooked. However, when the light hits this and the flakies are made visible, it's stunning.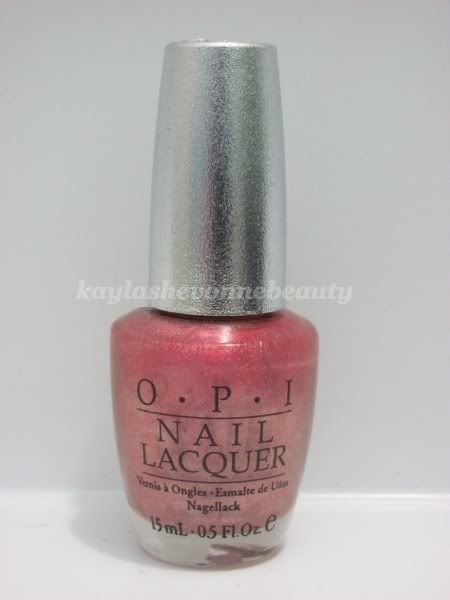 OPI DS Chiffon (delicate pink linear holo)
Here's another work appropriate yet trendy shade. The linear holographic effect is not totally BAM IN YOUR FACE HOLO but it's definitely there and it's really pretty.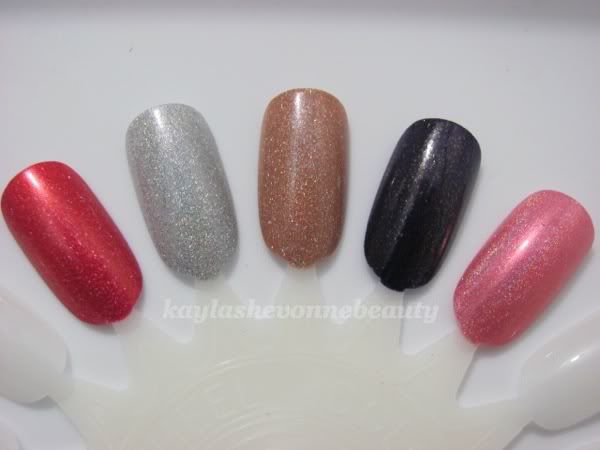 Reflection, Coronation, Classic, Mystery, Chiffon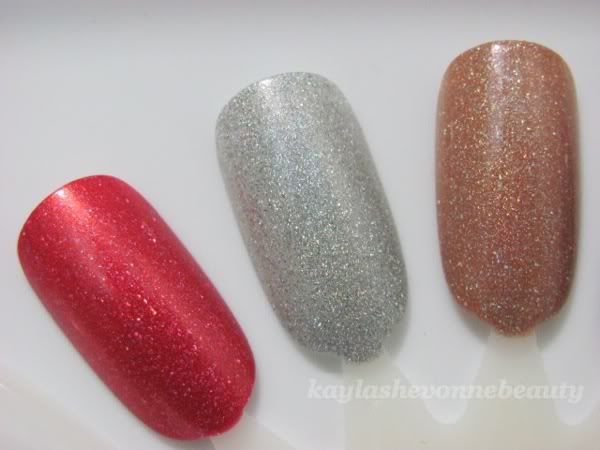 Reflection, Coronation, Classic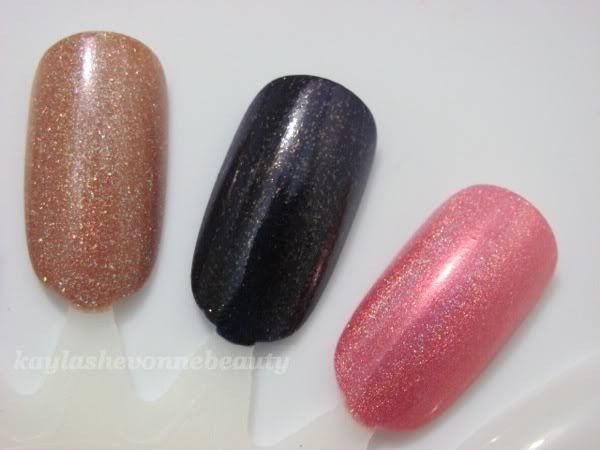 Classic, Mystery, Chiffon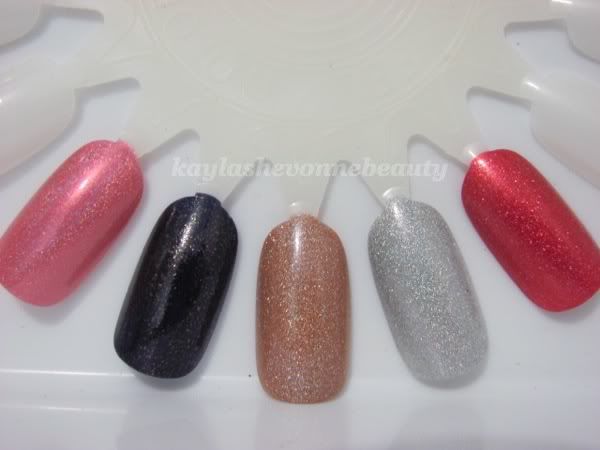 Chiffon, Mystery, Classic, Coronation, Reflection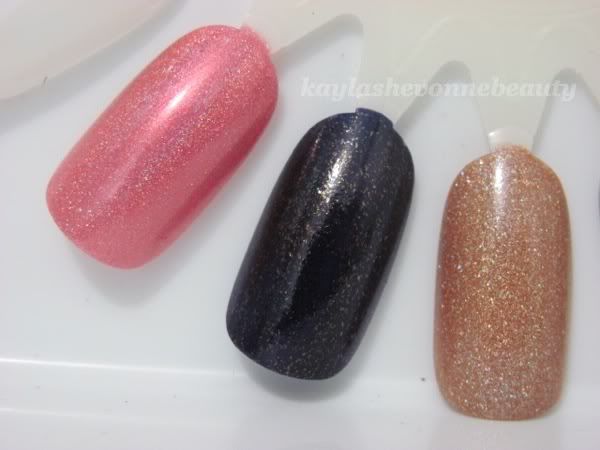 Chiffon, Mystery, Classic



Classic, Coronation, Reflection
Which of these shades is your favourite?
And stay tuned for part 2 of the OPI DS swatch spam!