Hey!
I think you should all be super proud of me today! As you all know, I have been checking my beauty supply store for the OPI Nice Stems Collection for a couple of weeks now and they still don't have it in. Well, I got news last night night that one of the salons in my area has both the Nice Stems Collection AND the Miss Universe Collection, which I wasn't expecting to even start looking for for another couple of weeks.
The dilemma for me was that I get professional pricing at the supply store that doesn't have these collections, but not at the salon which has both collections. So, I had to decide which was going to win - my wallet or my impatience? I finally decided that it would be better if I just waited for the professional store to get the collections in and save myself some money. Yay for willpower!
Anyways, that's not the point of this post at all, I promise.
Today I'm going to be showing you the rest of my OPI DS polishes that weren't included in this post a couple of days ago.
These last 4 shades includes my favourites out of all the ones I own, so enjoy!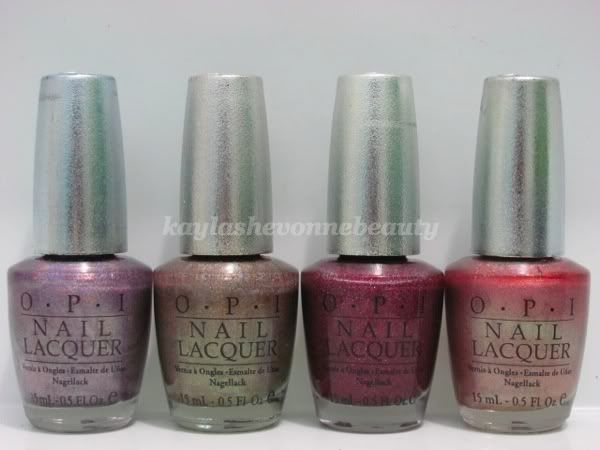 Keep reading for the swatches!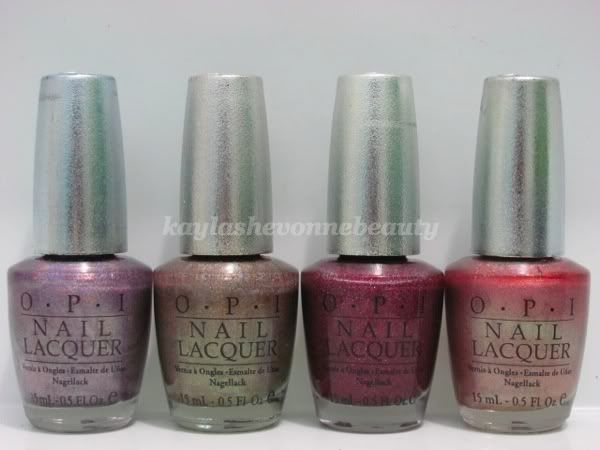 OPI Designer Series: Original, Desire, Extravagance, Passion



OPI DS Original (medium lavender scattered and linear holo)
This is currently my all-time favourite polish in my entire collection and it's also the most expensive polish in my collection. I did a full review of this when I first got it so I won't go into too much detail here and you can just check out that post.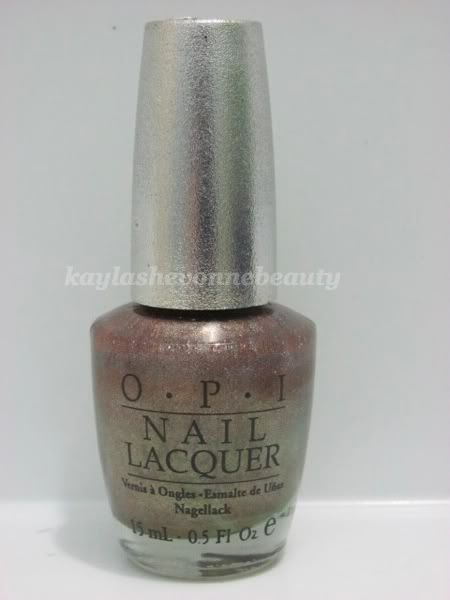 OPI DS Desire (rich, deep gold linear holo)
This is another of my favourites that has somehow managed to go overlooked in my stash. The holo is really strong and although this looks good on my skin tone, I bet this will look spectacular on darker skin tones.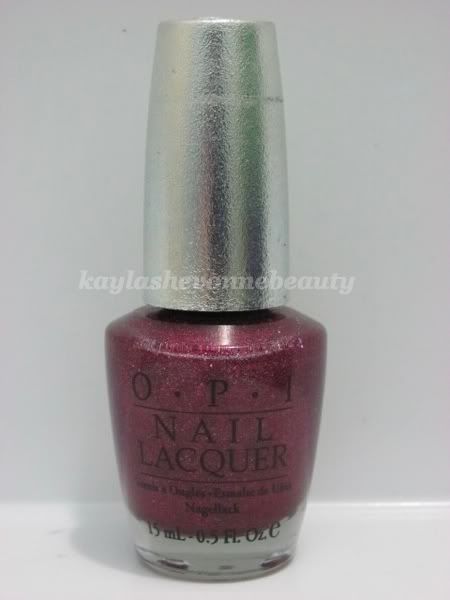 OPI DS Extravagance (rich raspberry-purple scattered holo)
This shade is SO luxurious looking I can't get over it. The scattered holo is one of the strongest I've ever seen - the particles just light up within the deep base.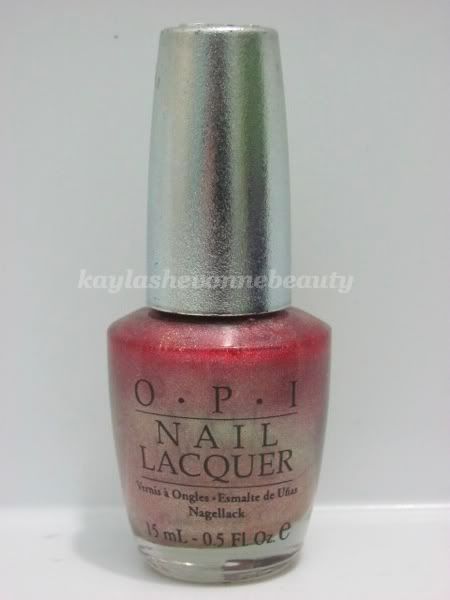 OPI DS Passion (medium rosy pink linear holo)
This one is similar to DS Chiffon from my first post but has a more mauve base and a slightly stronger holo effect. I like both of them a lot but I prefer Passion just little bit more because of the little teeny bit of purple in the base.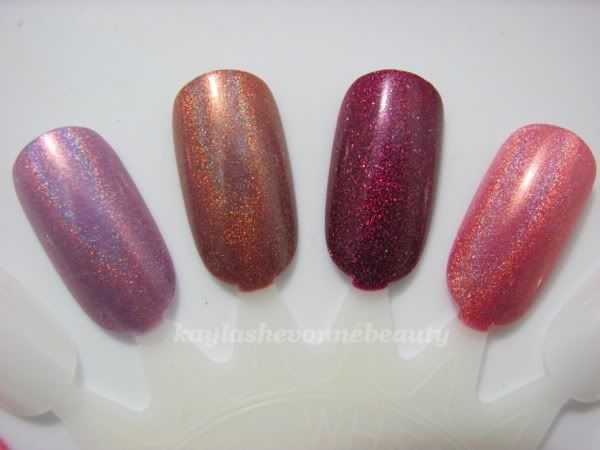 Original, Desire, Extravagance, Passion



Original, Desire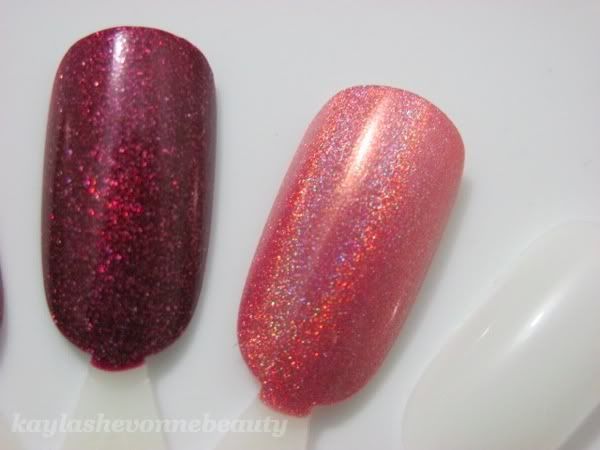 Extravagance, Passion



Passion, Extravagance, Desire, Original



Passion, Extravagance



Desire, Original
Which of all 9 shades is your favourite?
Oh and by the way, I haven't forgotten about my part 2 Deborah Lippmann swatch spam post - it's coming soon.