Hey!
In the sidebar poll that I had up last week, you all told me what you would like to see more of on my blog and I really did take what you had to say seriously. With 12% of the votes, you guys voted that you would like to see more makeup posts. Now, while there were a number of options ahead of this in terms of votes, it's clear that at least some of you still want to see more makeup related posts.
So, although my blog will remain primarily focused on nail polish and nail art, I will do my best to include more makeup posts in the mix.
Today I'll be showing you my top 5 MAC lipsticks. I was originally just planning a top 5 lipsticks post, but once I went through all of my lipsticks, my favourites all ended up being from MAC.
Keep reading for swatches and more info on my favourite lipsticks!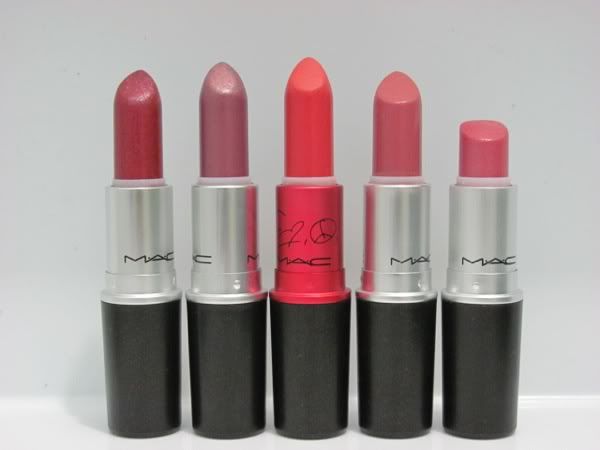 Top 5 MAC Lipsticks: MAC London Life, MAC Courting Lilac, MAC Viva Glam Cyndi, MAC Laugh A Lot, MAC Sweetie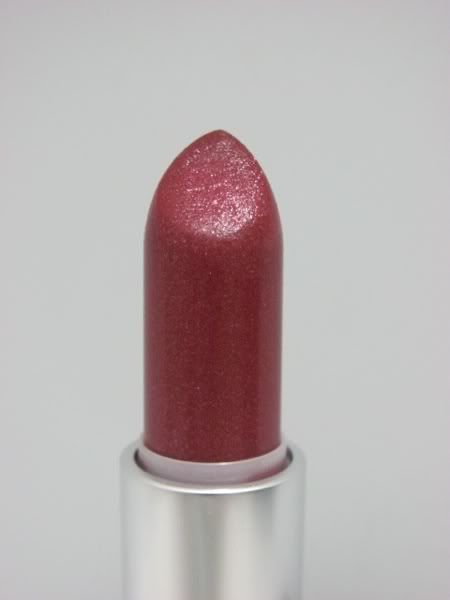 5. MAC London Life (from the Euristocrats II Collection)
I wasn't into MAC when the Euristocrats Collection was released (Summer 2009) and I actually thought this was a permanent shade until I just did some quick research. I'm guessing that it stayed up on the MAC website for a while after the collection because I did purchase it from the MAC site. Nevertheless, it has since been discontinued from the site but it's not considered a HTF shade so if you're really into it, you shouldn't have too much trouble finding it.
London Life is a deep berry shade packed with lots of tiny shimmer particles, and it's a lustre finish shade. I'm a little intimidated by really opaque shades of lipstick on me so I tend to lean towards the lustre shades much more than any other finish, especially when it comes to deeper shades. This is great for me because it's a deep and vampy but not too overpowering on my super fair skin.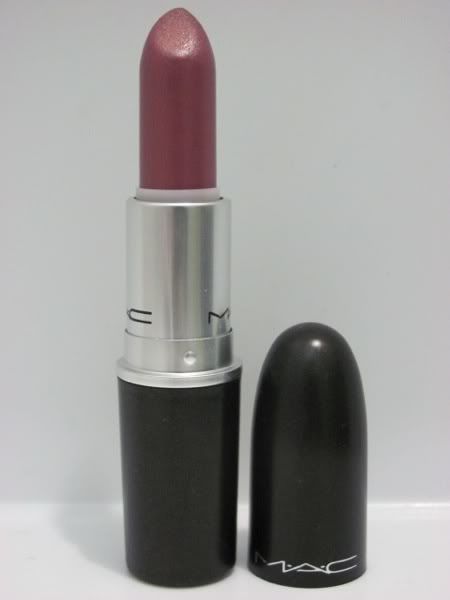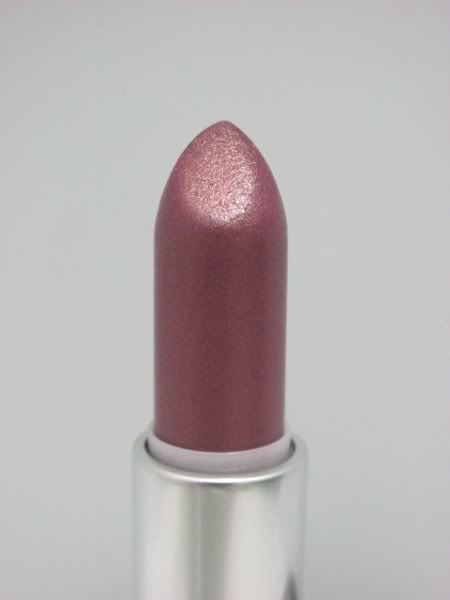 4. MAC Courting Lilac (from the Tartan Tale Collection)
Courting Lilac is a light lilac shade with gold shimmer and sheen and is a glaze finish. The gold shimmer and sheen of this tone it down from being a true purple shade - which would really intimidate me. It's unique in my collection and it's really flattering on my skin colour.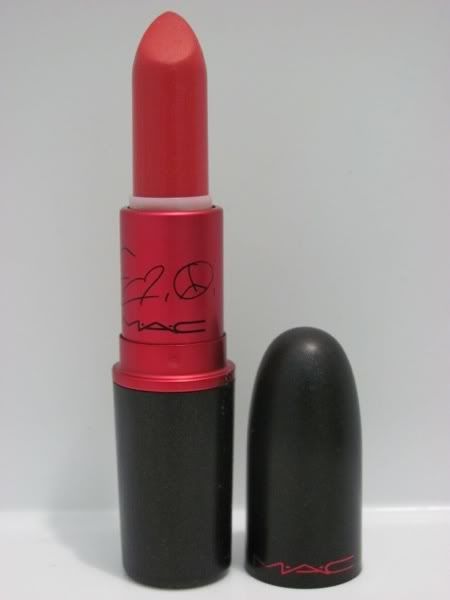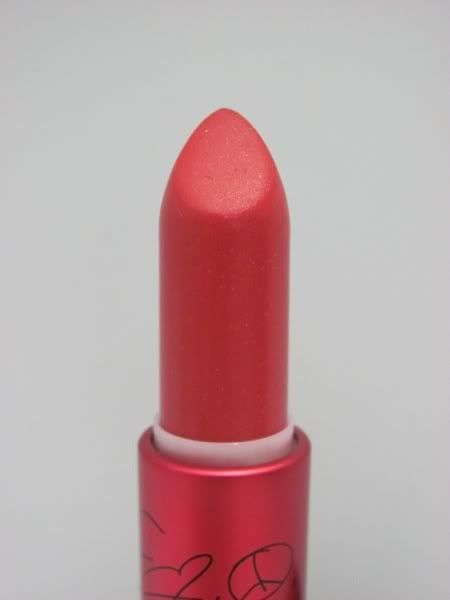 3. MAC Viva Glam Cyndi (from the From Our Lips Viva Glam Campaign)
Viva Glam Cyndi is a soft coral-red lustre finish shade. This shade of red is my way of wearing red - not totally opaque and not really bright. I think most people fell more in love with the Viva Glam Gaga shade that was released with this collection but Cyndi was the winner here for me.
WARNING: My photos above are not colour accurate. For some reason my camera spazzed out and didn't want to get a good picture of this shade. It's more muted, red and less coral in reality. The swatch photos below are much more accurate.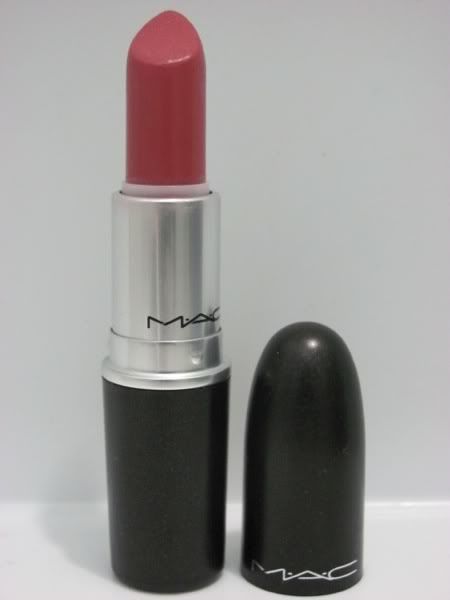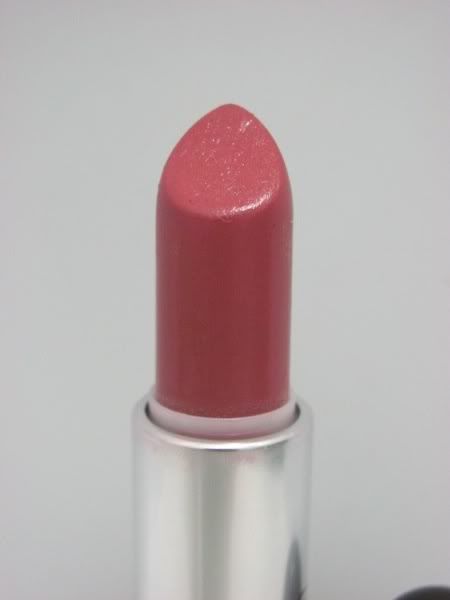 2. MAC Laugh A Lot (from the Spring Colour Forecast Collection)
Laugh A Lot is plum-pink lustre finish and is my favourite my-lips-but-better shade of lipstick. I really don't like nude/flesh coloured lipsticks on my so this is my favourite type of shade to wear when I just want to add a touch of colour to my lips.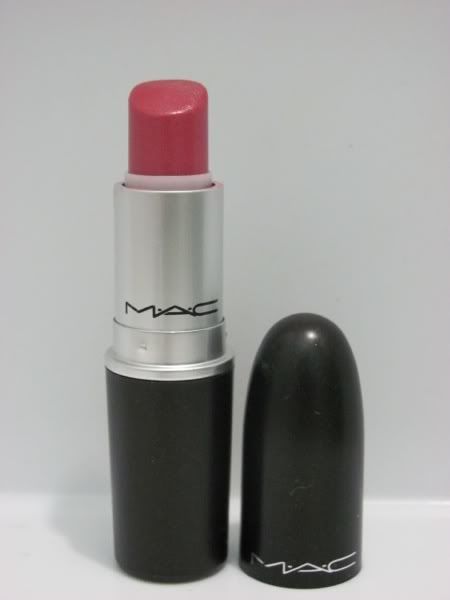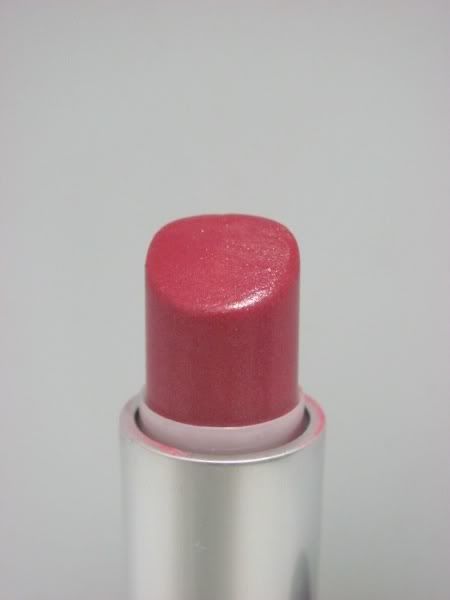 1. MAC Sweetie (permanent)
Sweetie is a medium rosy pink with gold shimmer and once again, it's a lustre finish (are you seeing a pattern here?). This is my everyday go-to shade, as you can see from the usage shown in the picture. I absolutely love this shade and I'm SO glad that it's part of the permanent line at MAC because otherwise I'd be in trouble.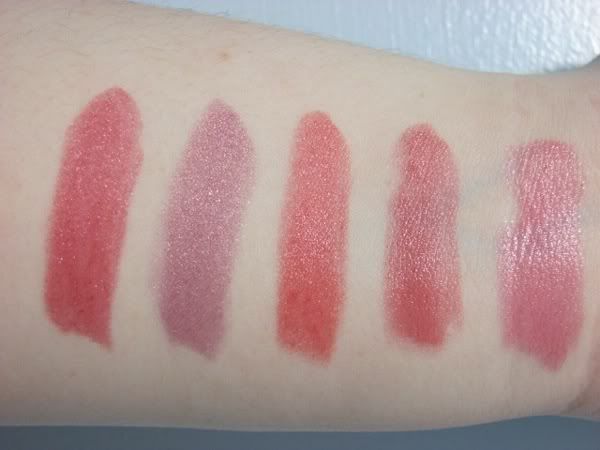 Top 5 MAC Lipsticks: MAC London Life, MAC Courting Lilac, MAC Viva Glam Cyndi, MAC Laugh A Lot, MAC Sweetie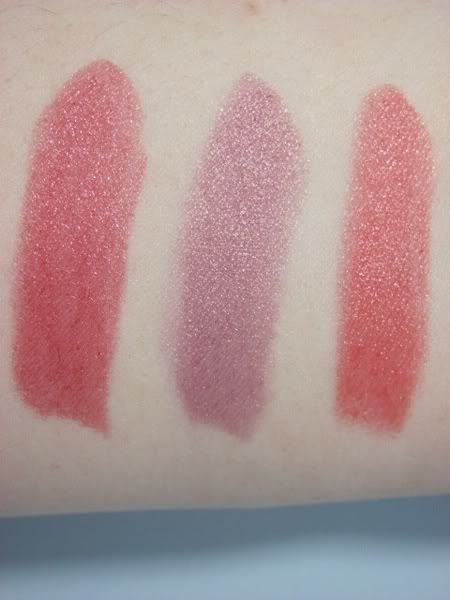 Top 5 MAC Lipsticks: MAC London Life, MAC Courting Lilac, MAC Viva Glam Cyndi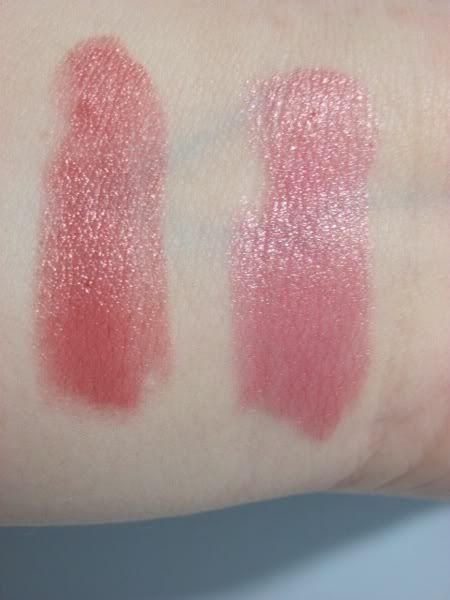 Top 5 MAC Lipsticks: MAC Laugh A Lot, MAC Sweetie
Are any of your favourite MAC shades listed here? What's your everyday go-to shade of lipstick?