Hey guys!
Happy Canada Day to all my Canadian followers! After I type this post up I'm going to get started on a Canada Day nail art design so keep on the lookout for that later today.
In the meantime, I received a very exciting press release yesterday previewing what Deborah Lippmann has in store for us for Fall. Feast your eyes on these:
Just in time for the holiday season,
Deborah Lippmann Gets the Party started

Nothing says 'Party' like the magnetic sparkle of glitter. So for the biggest party season of the year, I've created shades that truly dazzle. Get This Party Started, a set of three glitters, was inspired by the overwhelming demand for my best selling Happy Birthday, a glittery party in a bottle.

The set includes Happy Birthday, along with two new variations of the sparkling shade: Forget You and Candy Shop. They're both packed with the same unique hexagon-shaped glitter that gives Happy Birthday its magnificent glint, only Forget You has a sheer black base and Candy Shop a bubblegum pink.

I love how festive all three look and feel, whether wrapped around a champagne glass or peeping out of a glamorous pump. But what I truly love the most: how a few coats of any shade instantly transforms you into the life of the party.

XOXO,
Deborah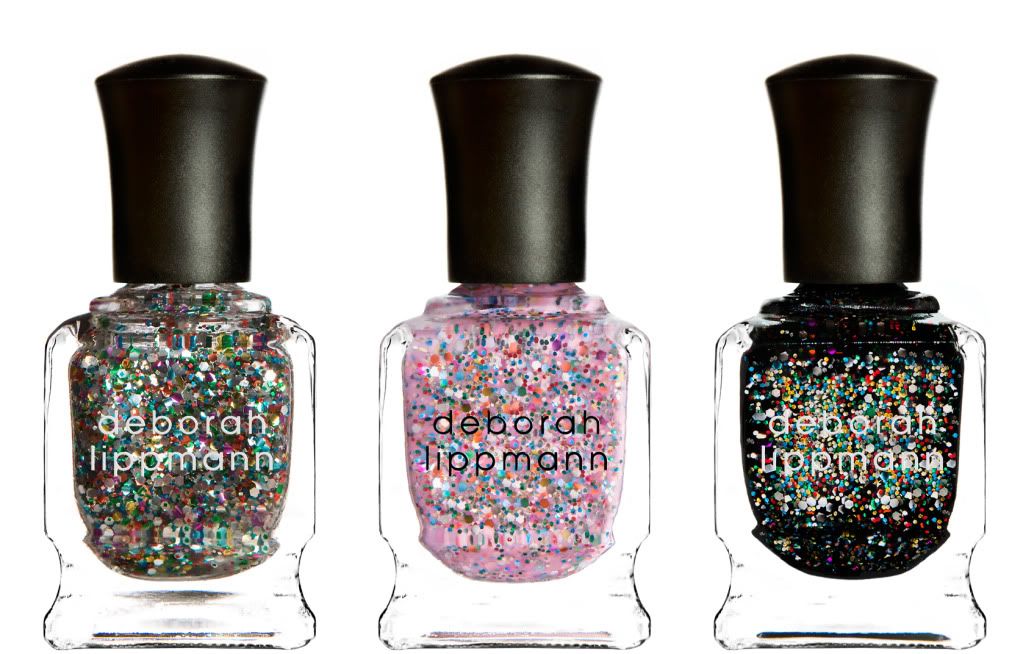 HAPPY BIRTHDAY: a party in a bottle (glitter)
FORGET YOU: party all night (glitter)
CANDY SHOP: bubblegum pink (glitter)

Nordstrom Anniversary Set
PRICE: $42 (set)
WHERE TO FIND IT: Barneys New York, Neiman Marcus, Nordstrom, and online at www.deborahlippmann.com
Keep reading to find out about the other 4 shades that Deborah Lippmann has for us this Fall!
Warm Up With Deborah Lippmann's Fall 2011 Shades

I have worked directly with some of the world's top fashion designers on everything from ad campaigns to fashion shows. When I set out to select nail looks for the Fall 2011 collections, I noticed a common theme among all of my collaborators: warmth. The clothes featured vivid, lush earth tones—think lush greens, rich reds and intense golds.

I wanted to capture a similar heat and earthiness in the accompanying polishes, but with an added punch. Billionaire, a moody hunter green, Brick House, a shimmering rust, and Single Ladies, a flirtatious red, all have warm undertones, which give them a beautiful intensity, but also have a jewel-like quality so they really make nails pop.

XOXO,
Deborah

Shade Descriptions
Billionaire: moody hunter green (creme)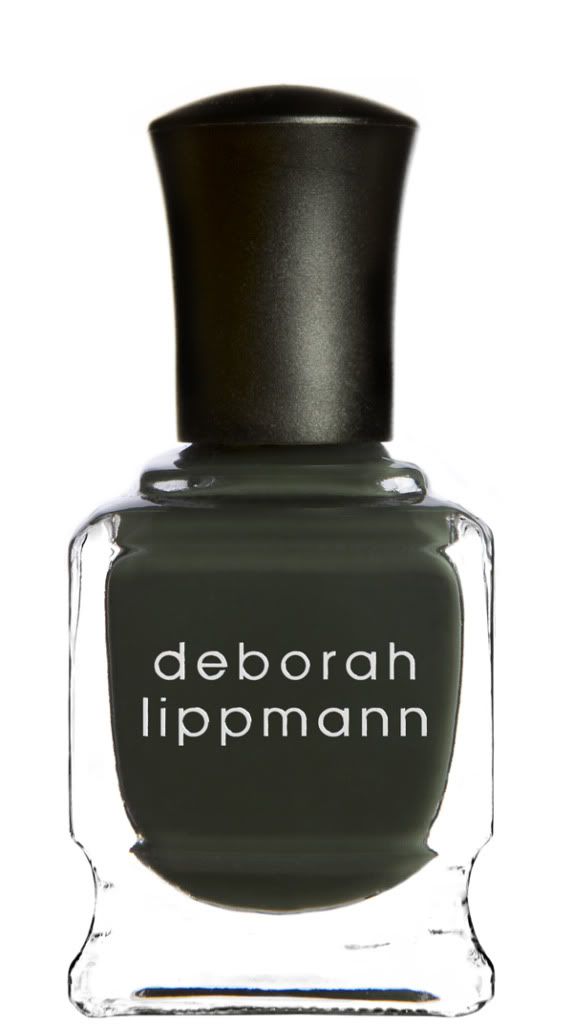 Brick House: shimmering rust (shimmer)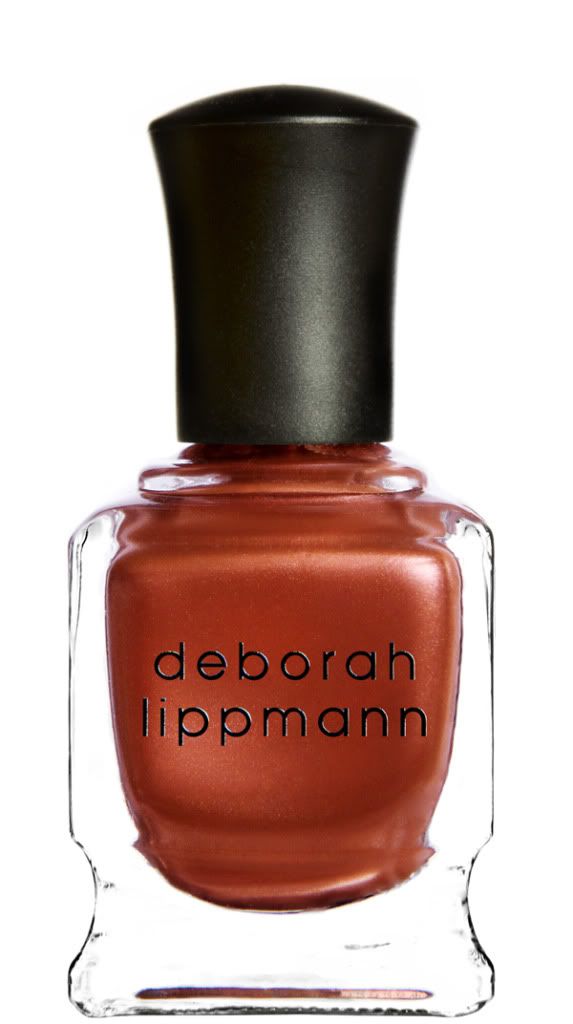 Single Ladies: flirtatious red (creme)



PRICE: $16 (each)
WHERE TO FIND IT: Barneys New York, Neiman Marcus, Nordstrom, and online at www.deborahlippmann.com


Show Worthy

Deborah Lippmann's new shade, Stormy Weather, is a collaboration with fashion designer Narciso Rodriguez.

Usually Narciso requests a nude nail to complement his minimalist designs, but for fall 2011 around he wanted something bolder — a color with strength and edge to offset both his collection and the softness of the hair and makeup. For the perfect custom finish, I mixed (and mixed) a new shade by hand in just 24 hours. The final product: an edgy granite that emanated power and intensity. The models who walked the show (and who rarely, if ever, comment on the nail color) gushed over the shade. And so Stormy Weather was born an edgy granite (crème) for a strong fall statement.

XOXO,
Deborah




PRICE: $16 (each)
WHERE TO FIND IT: Barneys New York, Neiman Marcus, Nordstrom, and online at www.deborahlippmann.com