Hey guys!
I've been meaning to get this tutorial up for a while now but other posts kept getting in the way and this one always ended up on the back burner. Sorry about that!
If you remember, about a week and a half ago I had a sidebar poll asking which of my previous nail art designs you would like to see a tutorial for next. Well, the poll ended in a tie between my
Abstract
design and my
Ice Cream Sundaes
design.
I decided that instead of breaking the poll, I would just do both designs and I flipped a coin to see which one I would do first. My Abstract design won the coin toss so I've already done a tutorial for that which you can see
here
. That means that today I'll be showing you a tutorial for my Ice Cream Sundaes design.
To refresh, here's the design that I'll be showing you how to do today: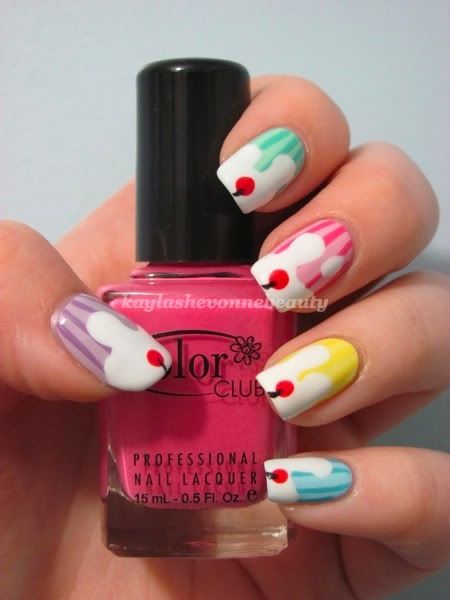 Now, before we move onto the tutorial, I have some news to share with you regarding tutorials. Despite my hesitations, I'm going to give YouTube tutorials a shot! Yes, that means that hopefully you'll be seeing video tutorials for my nail art designs very soon! I'm first going to do a couple of test runs and run them by my polish friends on Facebook to see how I can improve before I actually start publishing them.
I won't be able to do any test runs until I finish my wear tests of the Nfu-Oh Holographic Series but after that I'll do some test videos and hopefully they go well enough that I can start uploading them to YouTube for you all.
I hope this is exciting news for you guys!
Anyways, onto the picture (for now) tutorial.
What you'll need:
The exact brands/names of the polishes I've used are in brackets but you can use whatever brands/shades you have in your stash.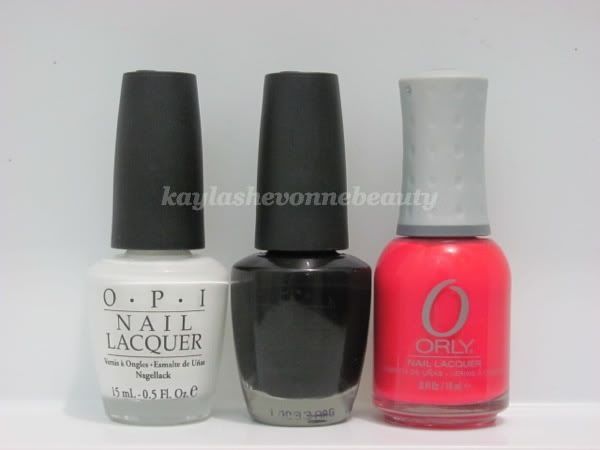 White creme polish (OPI Alpine Snow), black creme polish (OPI Black Onyx), red creme polish (Orly Rock-On Red).
5 different light coloured cream finish polishes (China Glaze Light as Air,
China Glaze Re-Fresh Mint
, China Glaze Something Sweet, China Glaze Lemon Fizz, Color Club Take Me To You Chateau).
5 more cream finish polishes that are the same colour but a shade or two darker than your light shades (OPI Do You Lilac It?,
Nicole by OPI My Lifesaver
, Color Club Unnamed medium pink, Orly Spark,
Nicole by OPI "Baby" Blue
).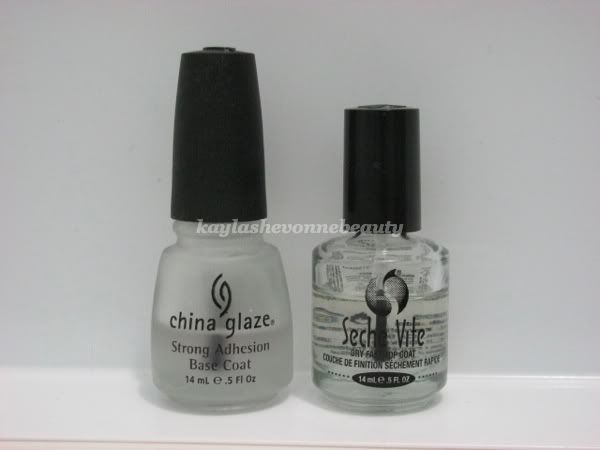 Your favourite base (China Glaze Strong Adhesion Base Coat) and top coat (Seche Vite Top Coat).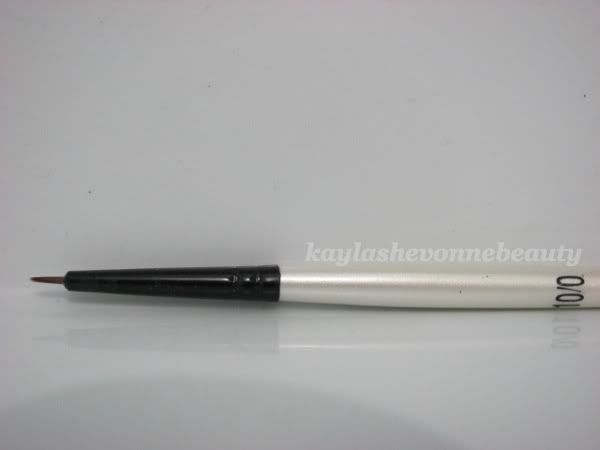 A detail brush (mine is from Michael's and the brand name is Simply Simmons).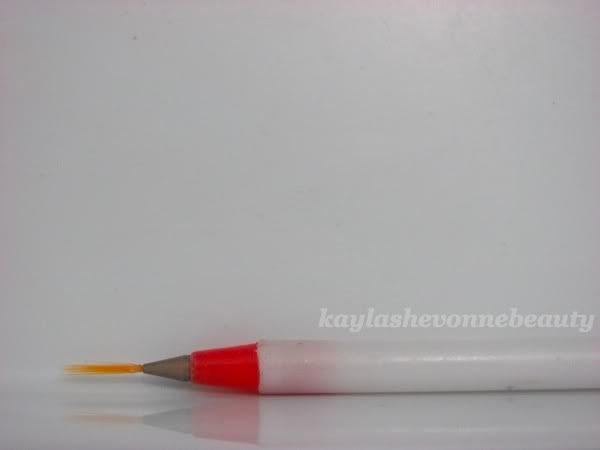 A striping brush (mine is from eBay and you can get them for next to nothing).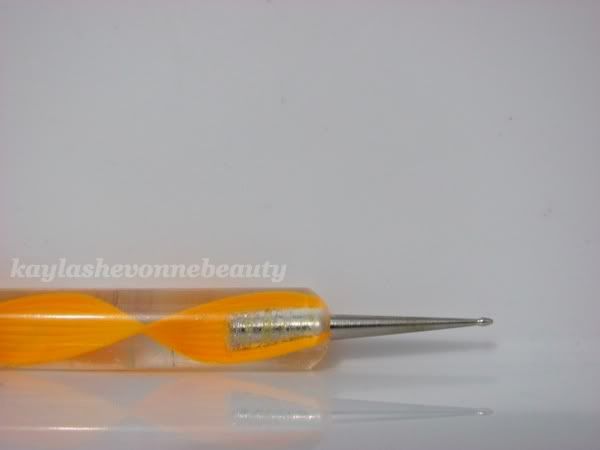 A small sized dotting tool (you could also use toothpicks if you don't have one of these).
Step 1:
Apply your base coat. (I didn't think it was necessary to take a photo of this step.)
Step 2:
Paint each of your 5 nails with a different shade from the light coloured polishes you chose. I'm only going to be showing you one of the completed nails but you'll follow the same steps with all of your nails except just with different colours.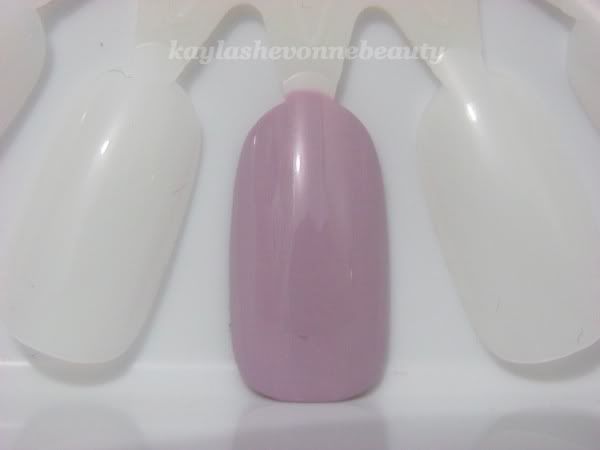 Step 3:
Once your base colours have dried, take your striping brush and freehand 3-5 lines (depending on the width of your nails and the stripes you make) using the co-ordinating darker colour for each nail.
You'll start with a line straight down the middle of your nail which will serve as a guideline for where to place the other lines. The other lines will not be straight - they will conform to the natural contours of the outer edges of your nails. The purpose of these lines is to make your nails look like old school sundae glasses. Furthermore, don't worry about making the lines perfect - much of the lines will be covered by the ice cream and top coat will help to smooth everything out anyways.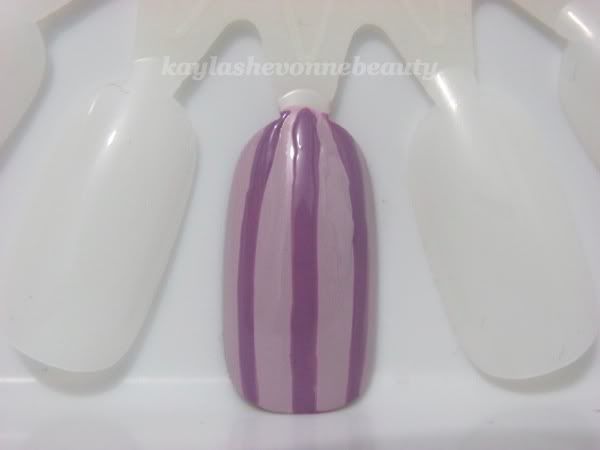 Step 4:
Using your detail brush and your white creme polish, freehand dripping ice cream at the tip of the nails.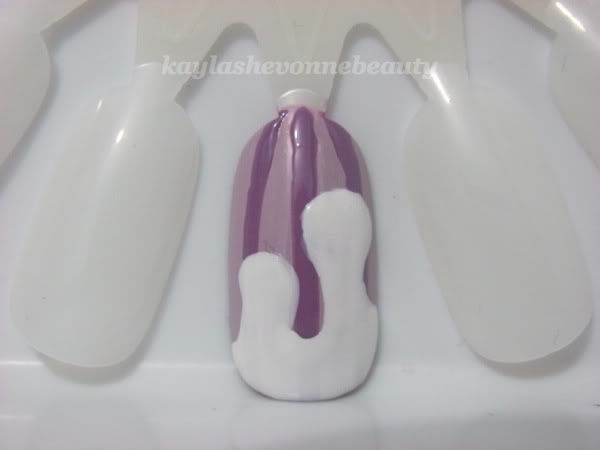 Step 5:
Using your small dotting tool and your red creme polish, dot a cherry at the tip of your nails.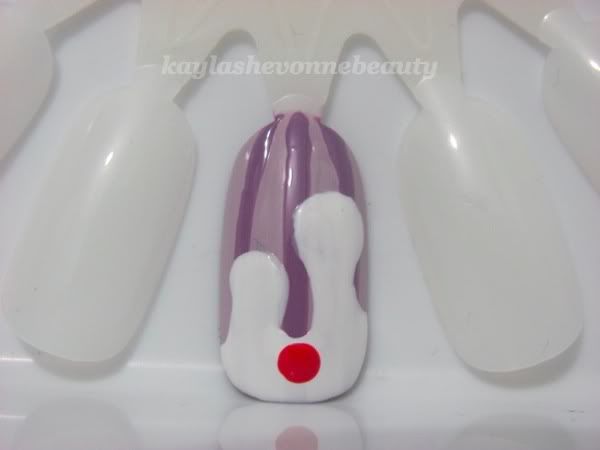 Step 6:
Using your detail brush and your black creme polish, add a cherry stem to each of the cherries.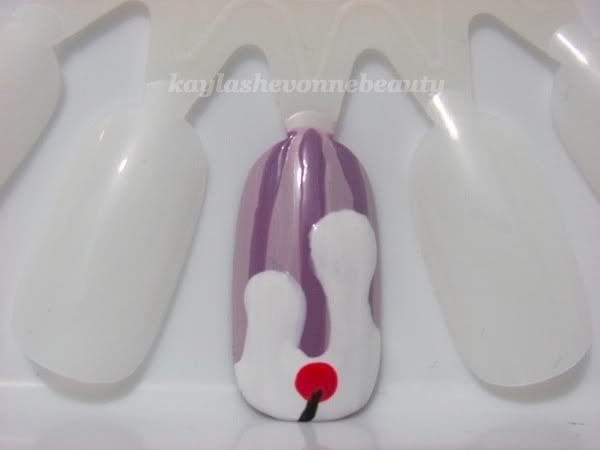 Step 7:
Because you've used so many colours, wait a decent amount of time before adding your top coat so that you don't experience any dragging of the colours. After allowing your design to dry completely, add a layer of your favorite top coat. This will make your new mani last longer, it will smooth out any bumps and ridges that have been created during the process, and will also give your nails a nice shine.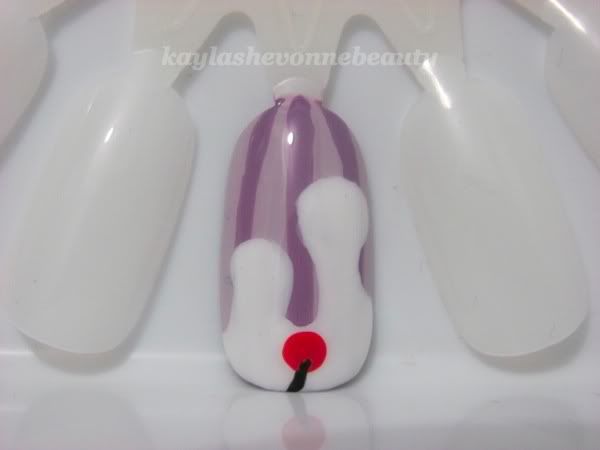 As always, I hope this tutorial was helpful and I hope some of you will try this design out for yourselves. And I'd love to see pictures if you try it. :)