Hey guys!
Last weekend I took on the project of decorating my Melmers to make them more interesting and fun, but after I got sick, I had to put the project on hold and I finally finished it last night.
I used
Rebecca's tutorial
from when she decorated her own Melmers and when I went to get all the supplies I was even able to get the same colourful animal print paper that she got! It's so her but it's also so me so I just had to get it.
This project took a long time to complete because not only is it a long process to begin with, but I currently have 6 Melmers (4 and 1/2 of which are used for nail polish/supplies and the other 1 and 1/2 are used for makeup storage). However, the time I put into this was definitely worth it and I'm so happy with how they turned out!
So now that I'm satisfied with the look of my storage, I'm going to be showing you my nail polish collection in the very near future. This is my most requested post so it's in my plans to get that posted within the next week or two. In the meantime, enjoy the new look of my Melmers!
But first, remember that here's what Melmers look like undecorated: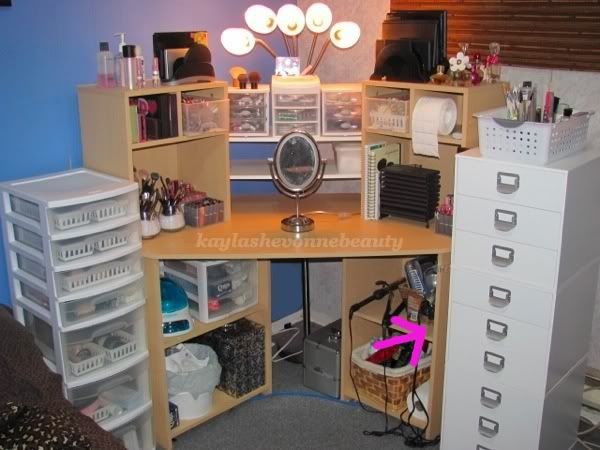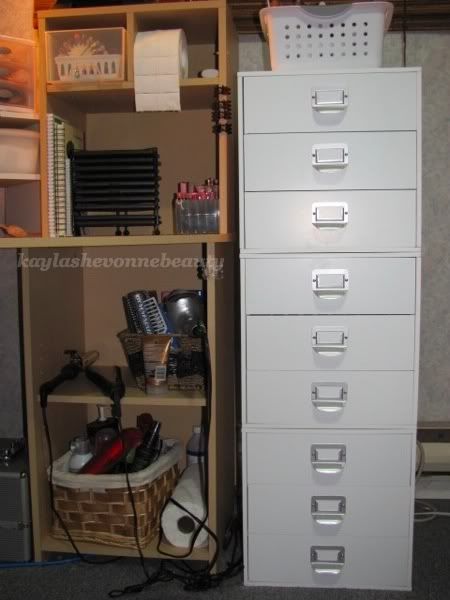 I've since added 3 more Melmers (in place of the plastic drawers on the left side of my desk) so that's why you'll see 6 newly decorated Melmers.
Keep reading to see how they turned out!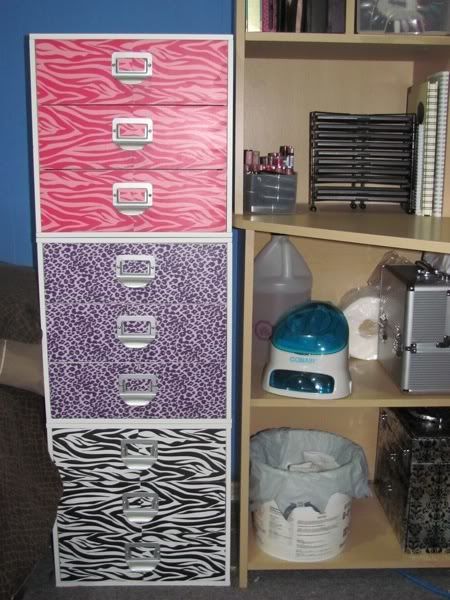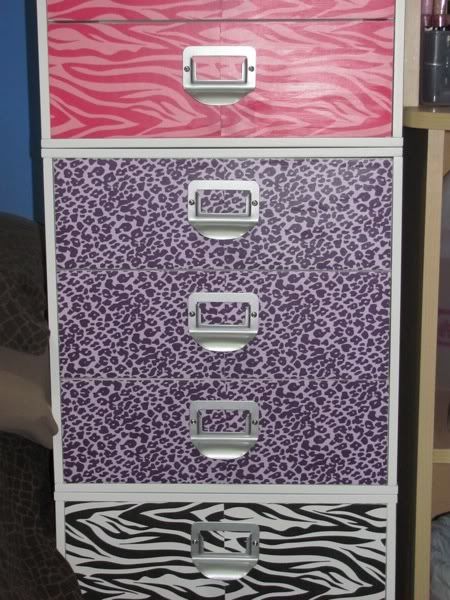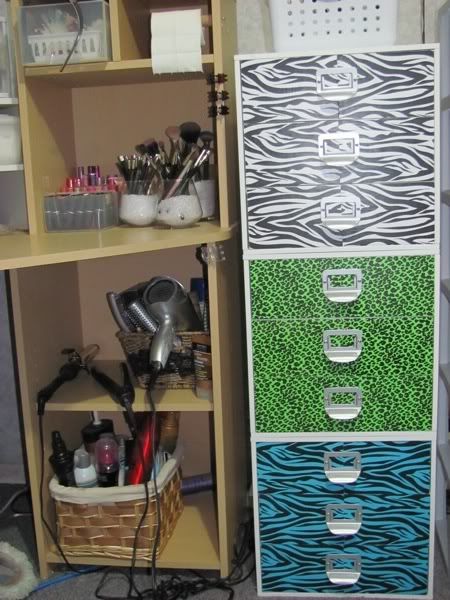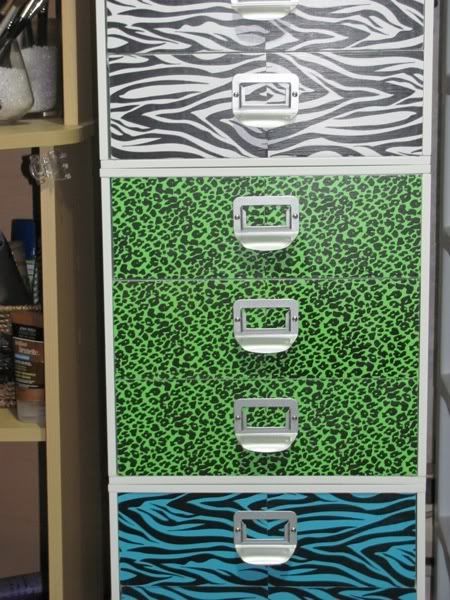 And just for fun, here's a look at (most of) my polishes while I was decorating my Melmers. I stored them in some plastic drawers and it's just interesting to see them like this. This is 3 Melmers worth of polish and I forgot to snap a photo of the polishes from the other 1 and 1/2 Melmers, but you get the idea.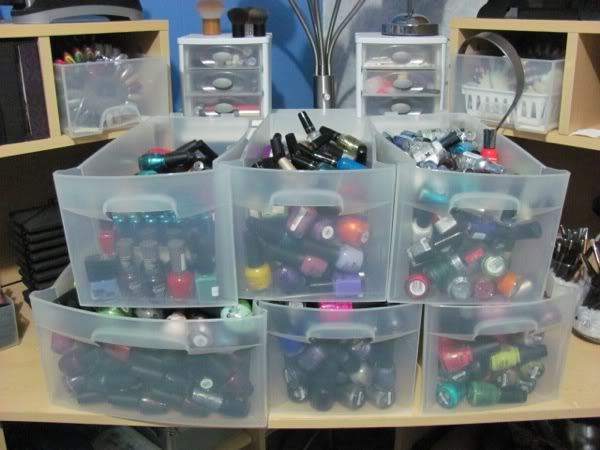 I hope you guys enjoyed this post! If you're interesting in how I did this be sure to check out Rebecca's tutorial. She explains everything really thoroughly and made the process really easy for me.
Thanks Rebecca!