Hey guys!
Today I have another music video inspired nail art design for you! This time it's Lady Gaga's music video for her song Edge of Glory. In the video she's sporting a strappy leather getup with gold bolt-type accents and I thought it would make for good inspiration for some nail art.
This time I included a picture of the outfit to go along with my design. So here's my inspiration:
And here's my interpretation: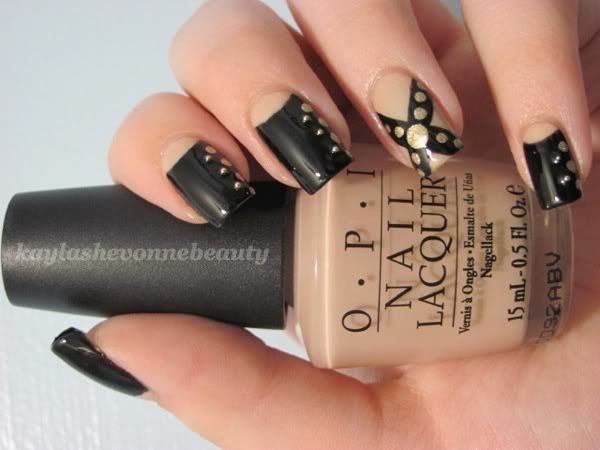 Hope you like it!
Products:
OPI Chip Skip
CND Stickey Base Coat
China Glaze - Liquid Leather (base, leather straps on ring fingers)
OPI - Samoan Sand (base on ring fingers, moon)
OPI - I Get a Kick Out of Gold! (gold bolts)
Gold bullion beads from Michael's (gold accents)
Seche Vite Top Coat