Hey guys!
As promised, I polished my nails last night using Nfu-Oh #66 and I added an accent nail to spice it up.
For the accent nail I used Nailside's
Double Lightning Bolt Tutorial
and even though it didn't turn out as crisp and clean as hers, this is my first time using tape in a mani and I'm pretty proud of it! Thanks for the inspiration
Nailside
!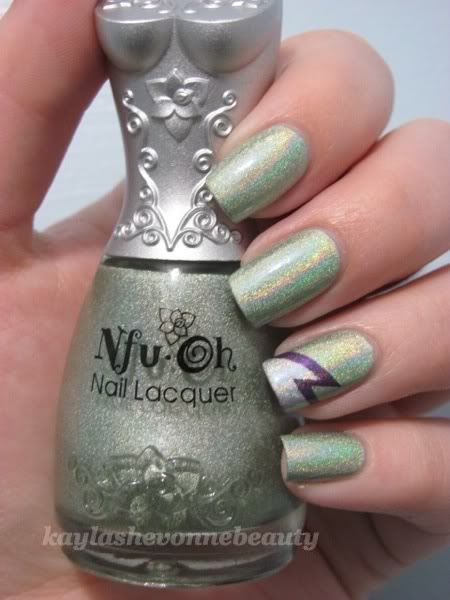 Products:
Seche Clear Base Coat
Nfu-Oh - #66 (base)
China Glaze - LOL (first lightning bolt)
Nfu-Oh - #61
(second lightning bolt)
Seche Vite Top Coat
My review post for #66 will be up by the end of the week and then I'll be returning to my normal nail art schedule. I need to start thinking of designs now so that I'll have a few good things to show you once I return to my nail art. Any suggestions?