Hey guys!
So before I took my little break from the wear tests of the Nfu-Oh Holographic polishes to do some nail art, I was wearing #64 for a number of days so that's the one I'll be doing my review on today. Nfu-Oh #64 is a mauve linear holo.
I only have #65 and #66 left to review so you can expect nail art posts to return to normal sometime next week.
In the meantime, I hope you're enjoying these in-depth reviews of the Nfu-Oh Holographics. :)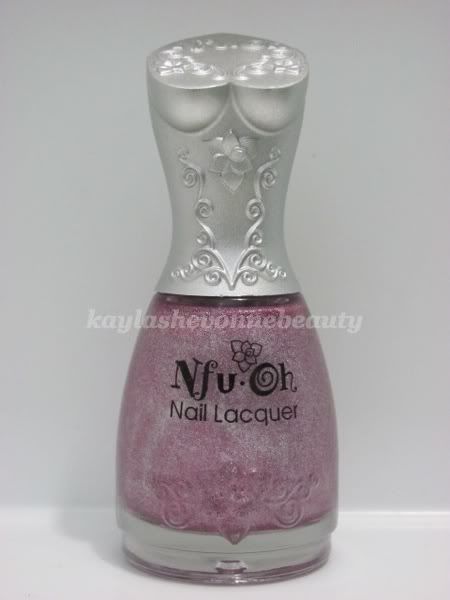 Keep reading for the swatches and full review!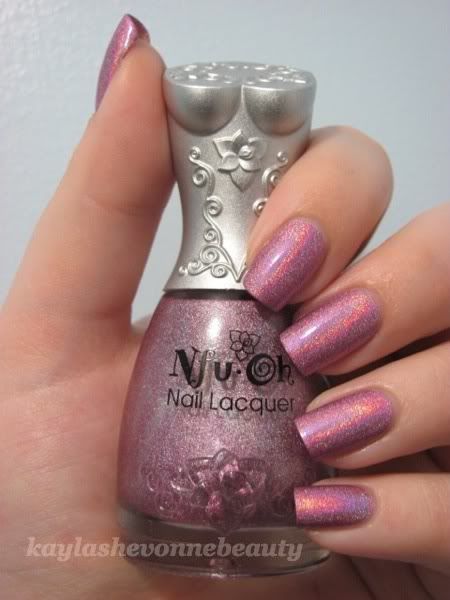 (Artificial Light)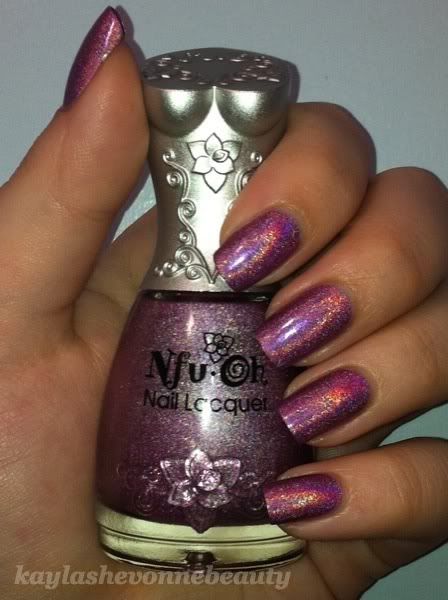 (Flash)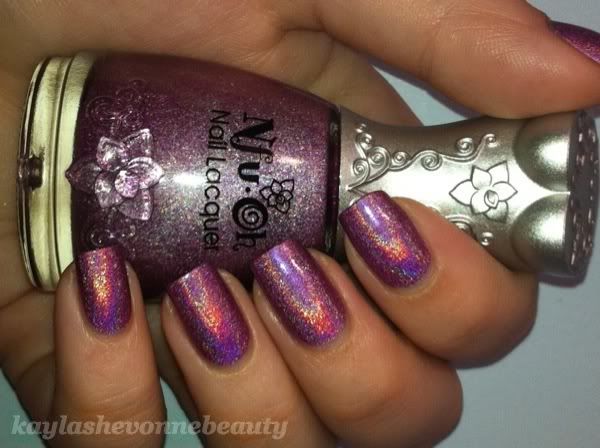 (Flash)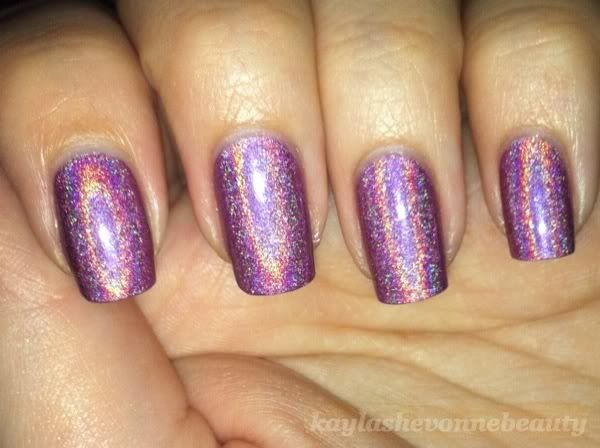 (Flash)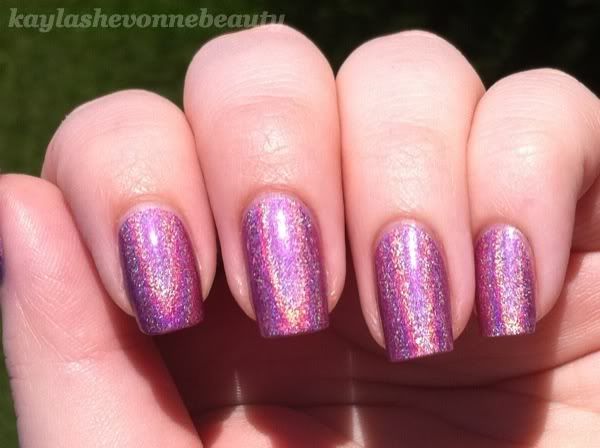 (Sunlight)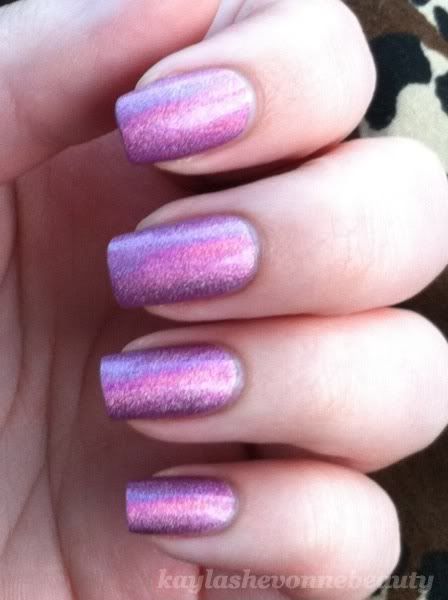 (Shade)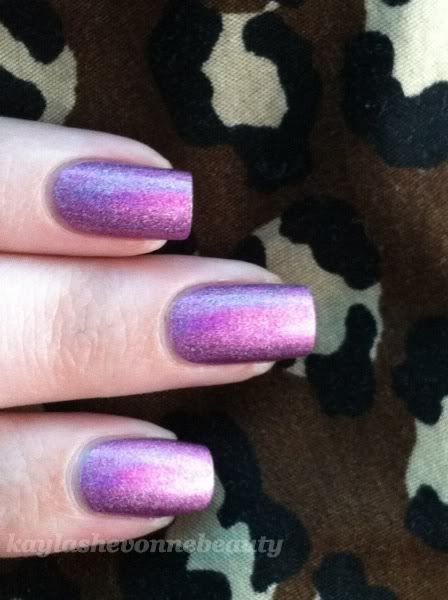 (Shade)
Since it has been working pretty well for me, I stuck with the same combination of products I have been using with these polishes - a combination of OPI Chip Skip and CND Stickey Base Coat (I'll have individual reviews of both of these products after I've had more time with them). I also want to try out at least one more base coat with these polishes so for #65 and #66, I'll still use OPI Chip Skip but I'll try out different base coats to see if there's any difference in application and/or wear time.
I didn't have any of the application problems with #64 that I had earlier with
#61
so I'm starting to think that it's just #61 in particular that caused the patchy/clumpy application I experienced.
Regarding the wear of #64, I actually got a full 5 days out of the mani before I removed it. At the end of day 5 I had no chips but the tip wear was definitely getting a little out of hand, especially considering that I had typed up a 2500 word paper while wearing the #64.
Regarding the colour of this polish, I was actually a little disappointed because it was too similar to
#63
in my opinion. You can definitely see the differences between the two shades (#64 has more purple to it) but I just wish they had been
more
different. Nfu-Oh has made some really great holographic polishes (as we've seen already and I've still got two more to go) so I just think that they could have made this one deeper or darker to really set it apart from #63.
One of the good similarities between #63 and #64 is something that I mentioned in my review for #63 - when #64 is in the shade it's still an absolutely lovely colour. So although the holo effect is dulled in the shade, it still looks really pretty.
Nfu-Oh polishes are sold by
this
online retailer and they will run you $12.50 US or $13.82 CAD. #64 is currently in stock along with #'s 62 and 63 (which I've already reviewed) and #'s 65-66 (which you'll be seeing swatches/reviews for from me in the near future).
What do you guys think of Nfu-Oh #64?