Hey!
I'm almost finished with my reviews and wear tests of the Nfu-Oh Holographic Series and after tonight I'll only have #66 left to review! Today I have #65 for you which is a light powder blue linear holo.
As I mentioned in
this
post, we have been having really terrible weather here and for the entire 5 days that I have been sporting this mani, we haven't had a lick of sunshine. This means that unfortunately I wasn't able to get swatch photos in the sun like I have been able to for the others. I apologize for that and I'll try to get some sun pictures at a later date. I've still included a number of flash photos to demonstrate the holo effect so you still get the idea of what this will look like in the sunlight.
As I also mentioned, I added some nail art to an accent nail to spice the mani up a bit so hopefully you're all ok with that.
Onto the review!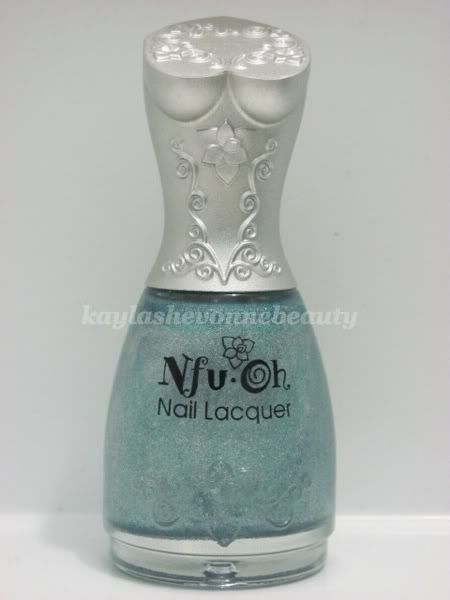 Keep reading for swatches and the full review!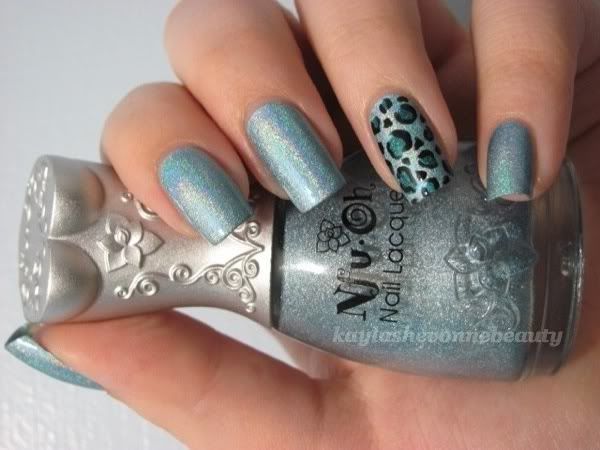 (Artificial Light)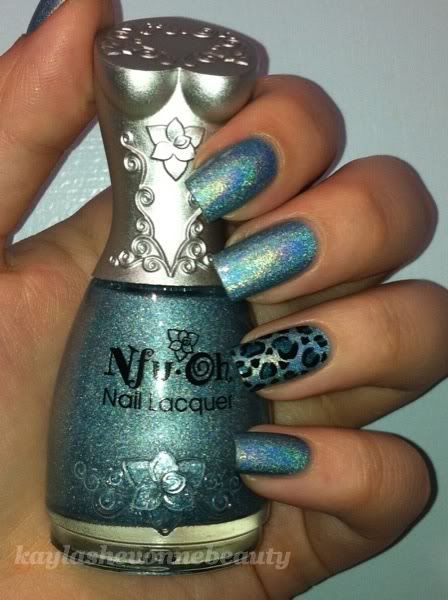 (Flash)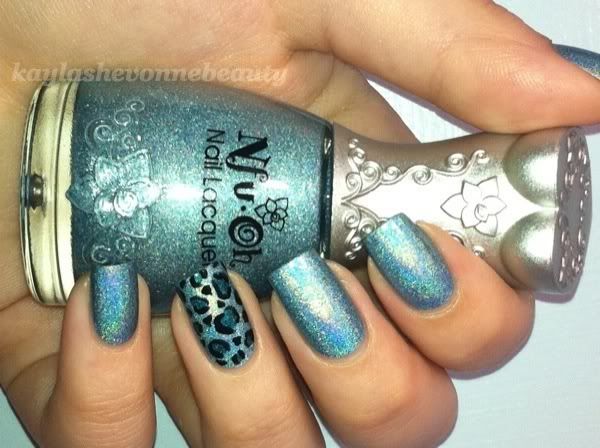 (Flash)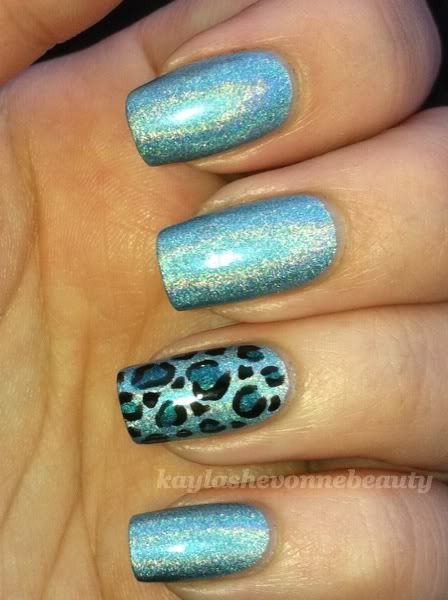 (Flash)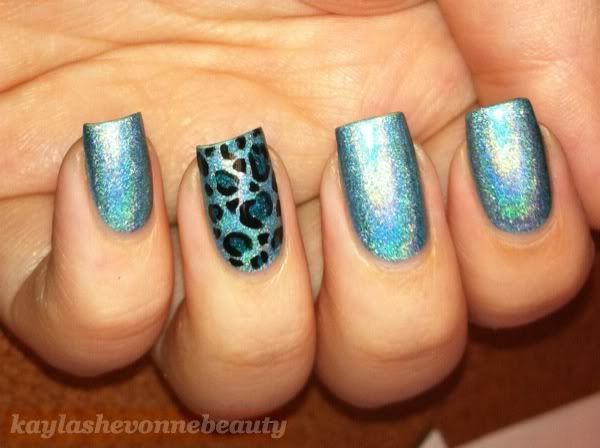 (Flash)



(Flash)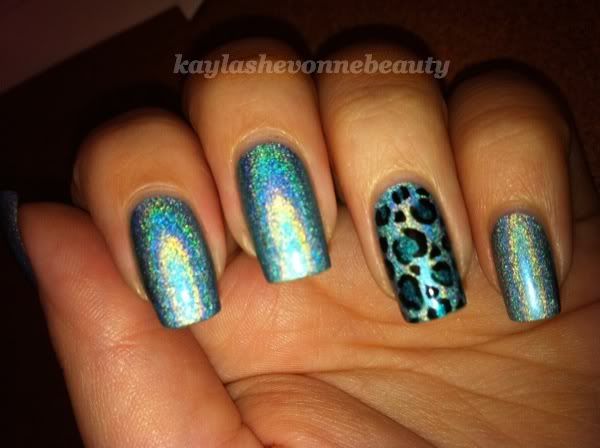 (Flash)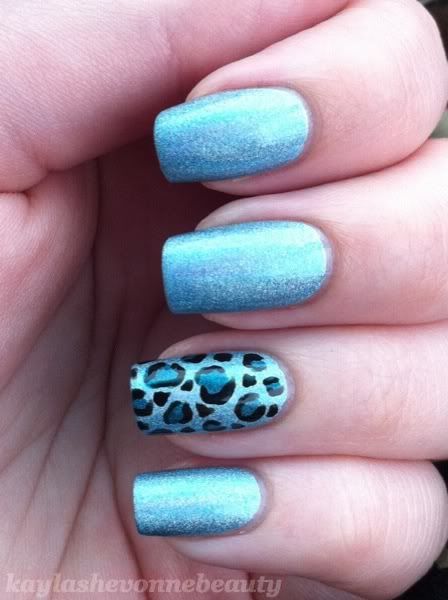 (Shade)
Like i told you in my review for
#64
, I had been having good luck with the combination of OPI Chip Skip and CND Stickey as my base products but since not everyone has these products, I wanted to try out a couple of different base coats for #65 and #66.
For this mani I used my old go-to base coat - China Glaze Strong Adhesion Base Coat and unfortunately, I experienced the same patchy/clumpy application that I had only experienced with
#61
. As well, I started experiencing significant tip wear after only 1 full day of having this on, which I only experienced after at least 2-3 days when I was using OPI Chip Skip + CND Stickey. However, I didn't experience any chips in the polish with either of these base products.
Like I said above, I got 5 full days out of this mani and upon removal I still didn't have any chips in the polish but the tip wear was starting to get out of hand.
In terms of the colour, #65 is in a tight race with #61 for my favourite of the Nfu-Oh Holographic polishes (so far of course since I still have to try #66).
Nfu-Oh polishes are sold by
this
online retailer and they will run you $12.50 US or $13.82 CAD. #65 is currently in stock along with #'s 62, 63, 64 and #66 (which you'll be seeing a swatches/review post for in the near future).
What do you guys think of Nfu-Oh #65?