Hey guys!
So this post will conclude the reviews, swatches and wear tests of the Nfu-Oh Holographic Series of polishes. This was a fun series for me and I hope it was informative and helpful for you guys. However, I am super happy to be back to my regular nail art schedule!
I will also be posting a final recommendations post for these polishes so that will serve as one all access post for all of these and it will also provide a condensed version of all of my reviews.
Tonight I'll be showing you #66 which is a light lime green linear holo.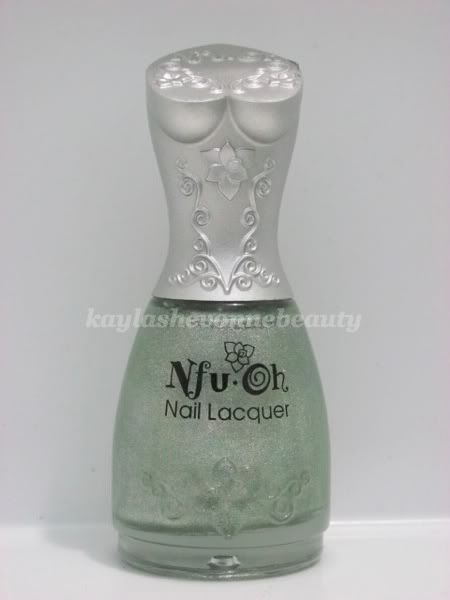 Keep reading for swatches and the full review!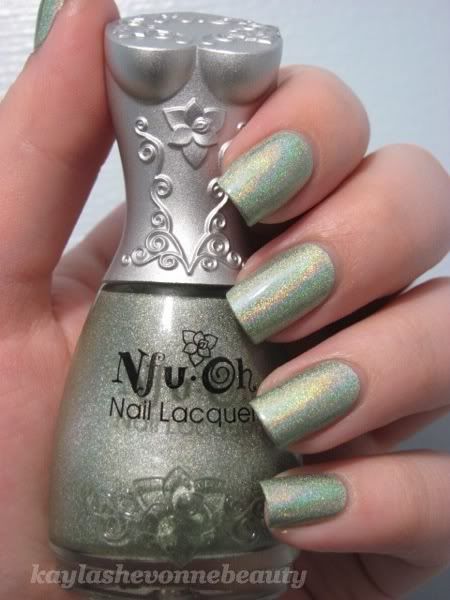 (Artificial Light)



(Artificial Light)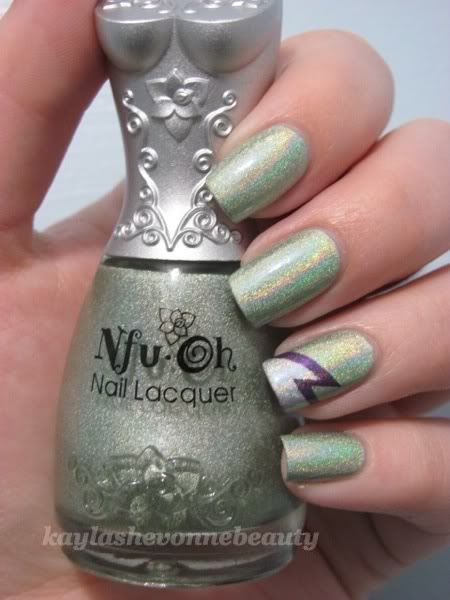 (Artificial Light)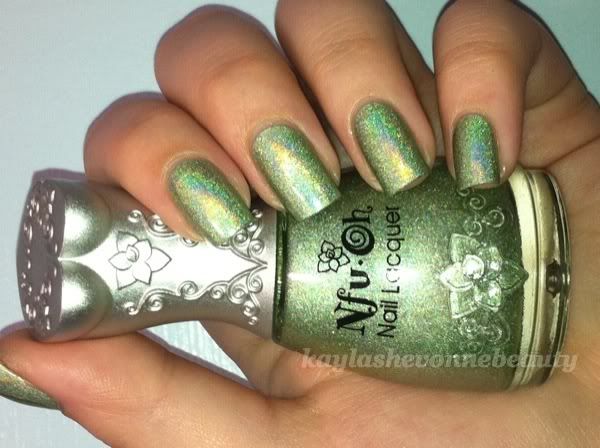 (Flash)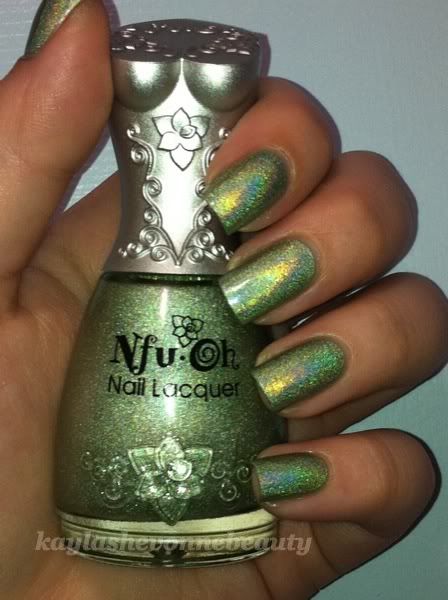 (Flash)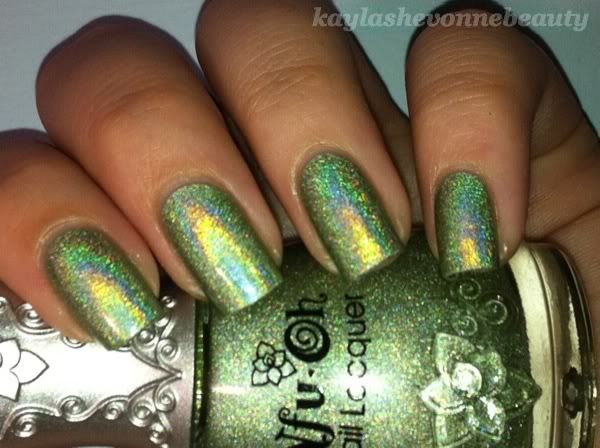 (Flash)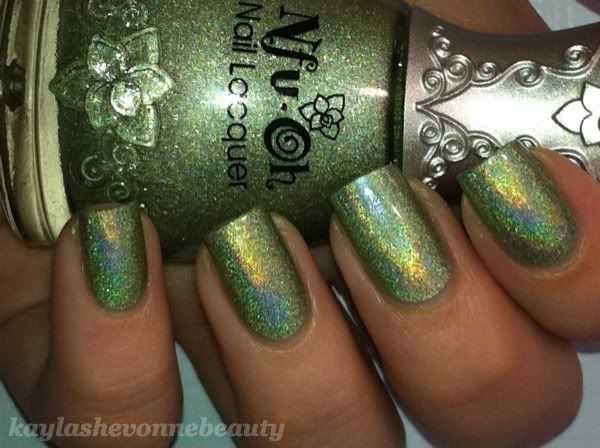 (Flash)



(Flash)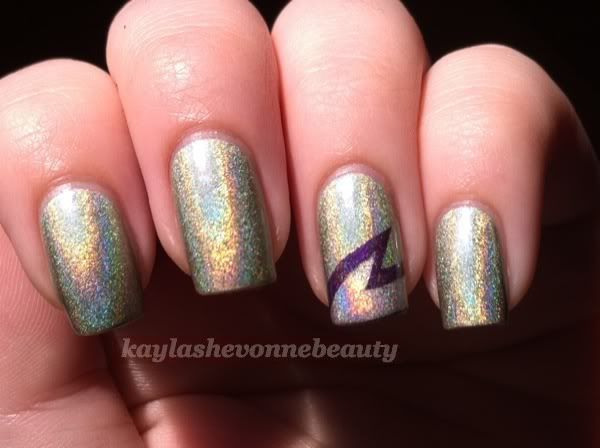 (Sunlight)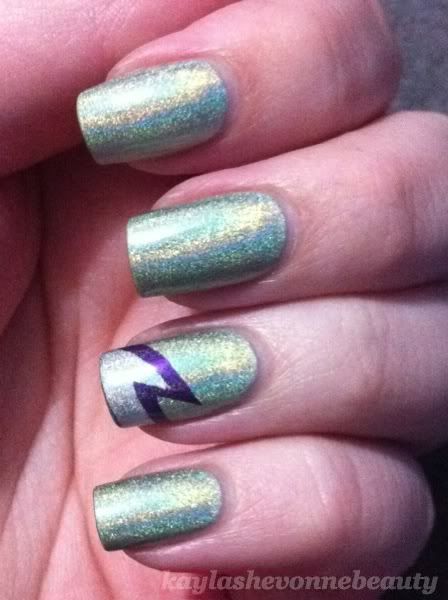 (Sunlight)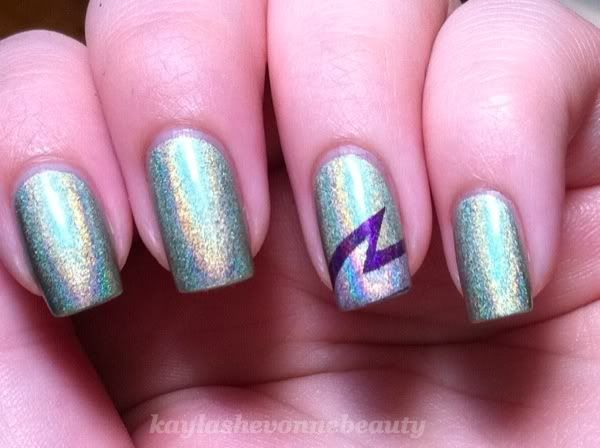 (Sunlight)
I realized when going through my pictures that I forgot to get a shot of this in the shade. Sorry!
This time I did something a little different and I used a different base coat for each hand. For my left hand I used Seche Clear and for my right hand I used the combination of OPI Chip Skip and CND Stickey which has worked well for me for the other shades. On the nails that I used Seche Clear, I found the formula harder to work with while on the nails that I used Chip Skip and Stickey, I actually found this to be the easiest of all the Nfu-Oh Holographics to work with!
Regarding wear, I got a full 5 days out of this mani without experiencing any chips. However, just like with my 5 day mani with
#65
, the tip wear was getting quite out of hand (as can be seen in a few of the pictures below).
In my review for
#65
, I said that it was in the running with
#61
for my favourite colour from the Nfu-Oh Holos but of course at that point, I hadn't tried #66. And now I've decided that #66 is definitely my favourite of all the shades. I just love it!
Nfu-Oh polishes are sold by
this
online retailer and they will run you $12.50 US or $13.82 CAD. #66 is currently in stock along with #'s 62-65.
What do you guys think of Nfu-Oh #66?