Hey guys!
For today's post I was planning to review/swatch the OPI Miss Universe Collection but I was honestly too excited about this duo that I received in the mail on Monday and I just
had
to try it.
This is one of the Halloween sets that OPI is releasing this year and it includes a bottle of Black Shatter (which we've all seen before) and a bottle of glow-in-the-dark green polish, which is the sole reason I purchased this duo.
I figured that like every other collection, Canada would be behind on releasing the Halloween sets so a friend on Facebook offered to pick this up for me in the US for the same price I would get it for here - I just had to pay shipping. And I'm so glad that I took her up on her offer because I like having new things a little earlier than when they're supposed to be released!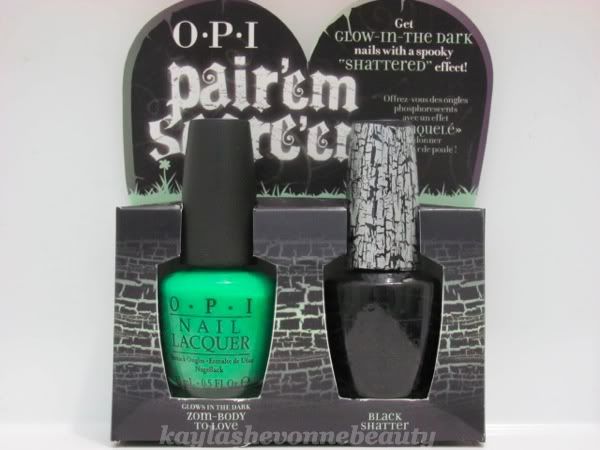 Keep reading for the swatches and review!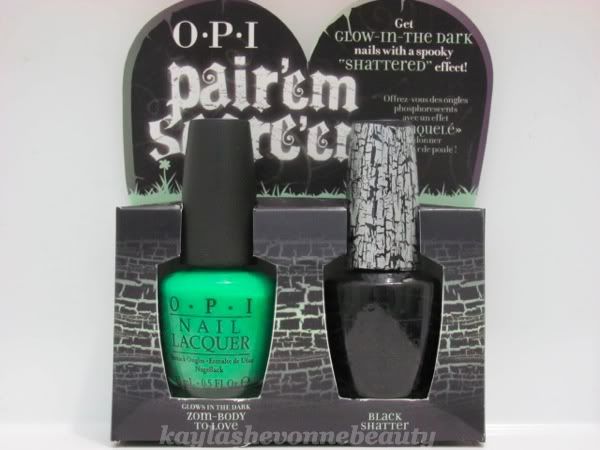 OPI Pair 'Em Scare 'Em Duo: Zom-Body to Love, Black Shatter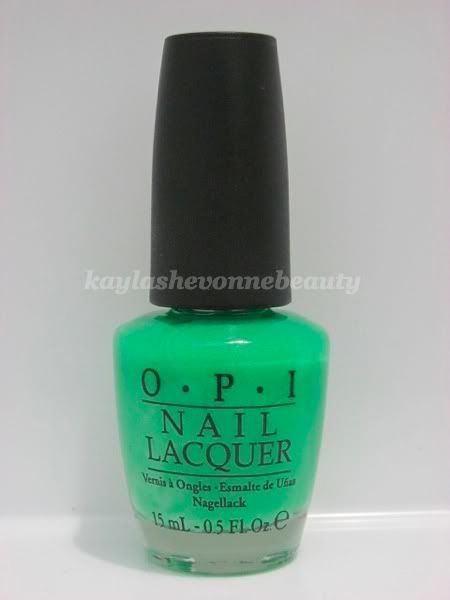 Zom-Body to Love (sheer neon green glow-in-the-dark jelly)
This was really sheer and needed 3 coats to get the opacity you see in my swatch, although it's still a little translucent. It was very easy to apply though and even with 3 thicker coats it didn't feel goopy or too heavy. I should also mention that this dries to a flat finish so I added top coat for my swatches.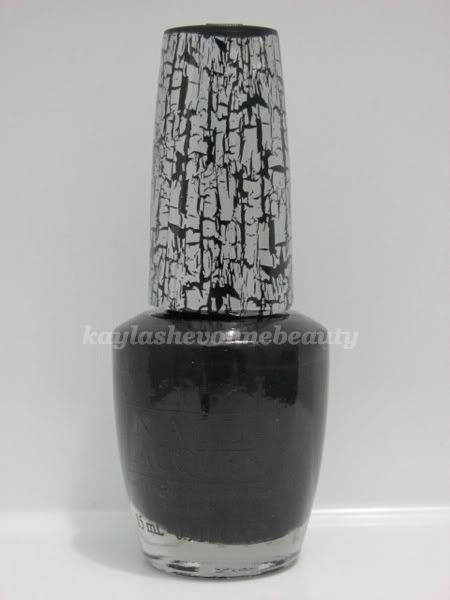 Black Shatter (black creme crackle)
We've all seen black crackle polish a million times by now so I'm not even going to go into any detail about this. However if you're interested, you can read my original review of Black Shatter here.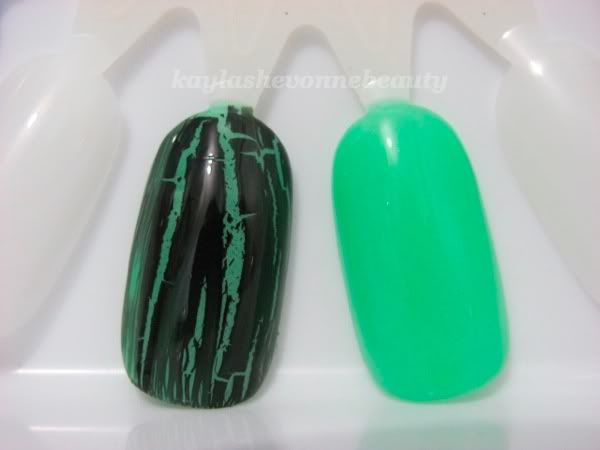 Zom-Body to Love, Black Shatter over Zom-Body to Love
As you can imagine, getting a photo of this in the dark wasn't an easy task and try as I may have, nothing seemed to work. When I watch the photos playback on my camera I can see the glowing but once I transferred the images to my computer, they just show up black. You'll just have to trust me that it does in fact glow-in-the-dark!
This is my first glow-in-the-dark polish and I'm actually a little disappointed with it. Don't get me wrong, the colour is right up my alley and the formula is great but the glow effect really doesn't last long at all. I laid both the bottle and the swatch wheel under a 120 watt lightbulb for 3-4 minutes and although the glow-in-the-dark effect was super strong as soon as I turned off the light, it fizzled away super quickly. I knew not to expect it to last for hours or anything but I just expected it to last for at least a few minutes.
Despite my increasing boredom in regards to crackle polish, I actually really like the addition of Black Shatter to this duo. I think it looks pretty rad over Zom-Body to Love and it's actually a combination I would wear as a full mani!
The OPI Pair 'Em Scare 'Em Duo has started popping up in the US already but it's not scheduled to release until September. The duo will be sold at Professional Salons and Spas for $14.95 suggested retail.
What do you guys think of this duo? Will you be picking it up? Do you have any other brands of glow-in-the-dark polish?
P.S. I've installed a new comment system so hopefully it's in working order. If so, let me know what you think of it.