Hey guys!
Before we get to the comparison, I added a new poll to my sidebar so please let me know which of my nail art designs you would like to see a tutorial for next.
So we're almost finished with the comparisons for the
Downtown
set of the China Glaze Metro Collection and today I'll be featuring Loft-y Ambitions - a burgundy shimmer.
I realized today when looking for dupes/appropriate comparative shades that I have a very small number of true burgundy shades of polish; everything seems either too red, too pink, too dark or too light. Nonetheless, I managed to find 2 shades that I thought would make for a good comparison with Loft-y Ambitions.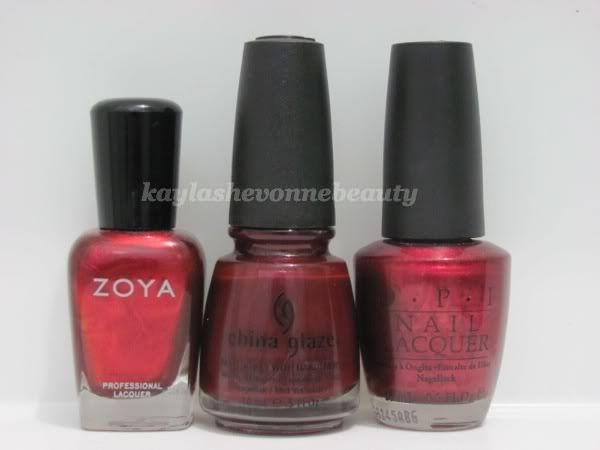 Keep reading for the comparison!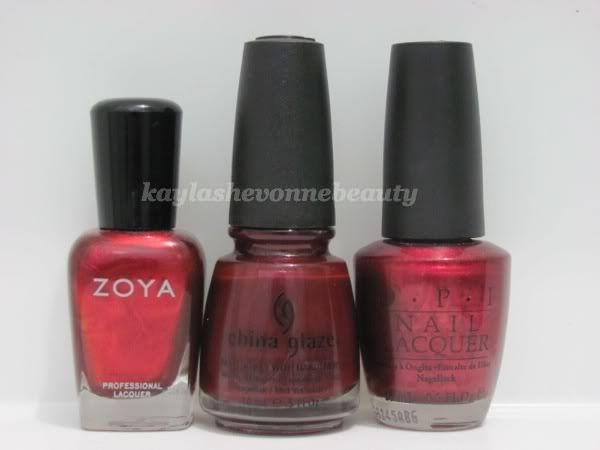 Zoya Isla, China Glaze Loft-y Ambitions, OPI Bogota Blackberry



Zoya Isla (from the Fall 2009 Truth Collection)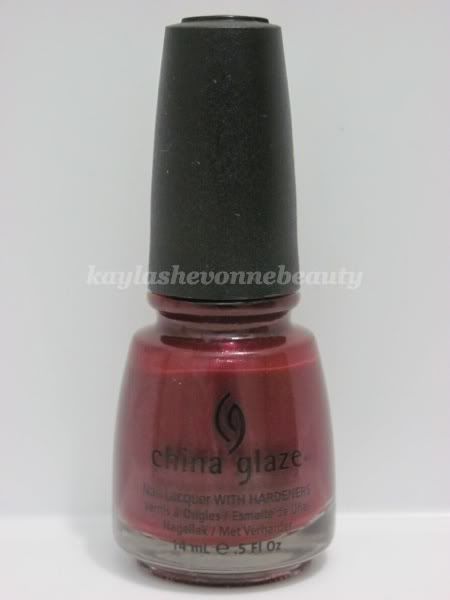 China Glaze Loft-y Ambitions (from the Fall 2011 Metro Collection)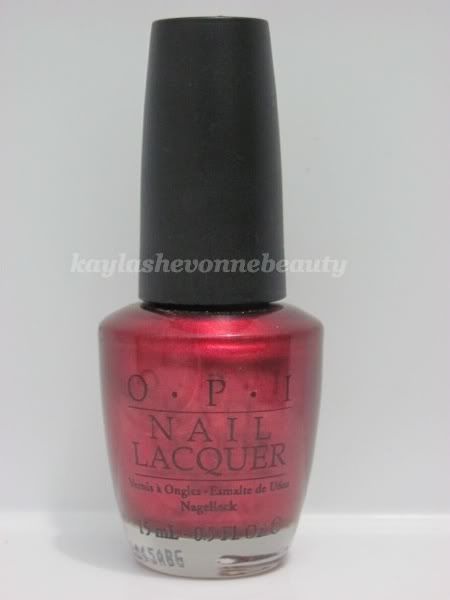 OPI Bogota Blackberry (permanent)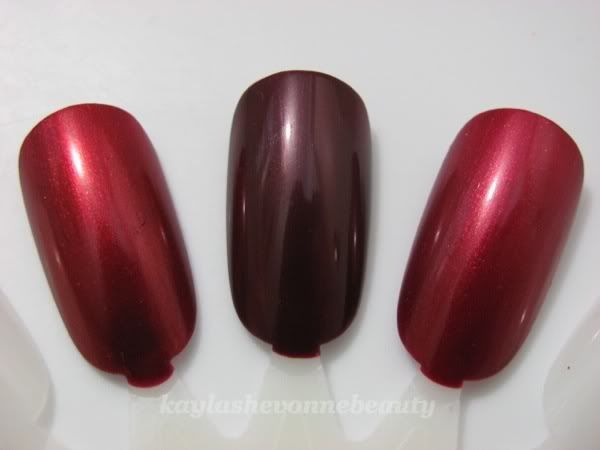 Zoya Isla, China Glaze Loft-y Ambitions, OPI Bogota Blackberry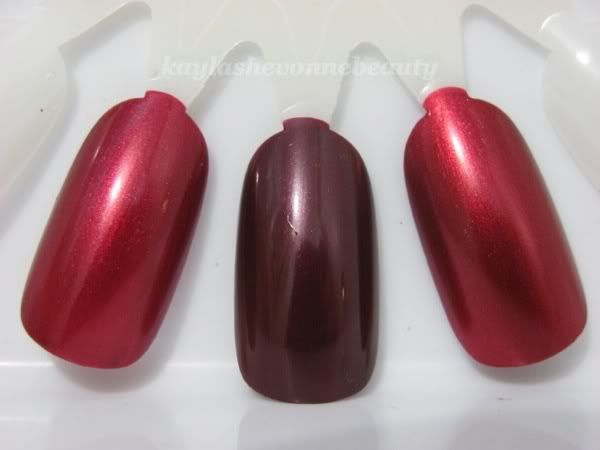 OPI Bogota Blackberry, China Glaze Loft-y Ambitions, Zoya Isla
As you can see, both Zoya Isla and OPI Bogota Blackberry are too red and too bright to be considered good alternatives for Loft-y Ambitions which is a clear burgundy shade.
Interestingly, even though I was searching for dupes of Loft-y Ambitions, I instead found a different pair of dupes! Zoya Isla and OPI Bogotoa Blackberry are for all intents and purposes dupes. Isla may be just a hair brighter than Bogota Blackberry but this really isn't noticeable in person. In fact, I had trouble remembering which swatch was which at first.
In the end, Loft-y Ambitions is unique in my collection so if you're looking for a good burgundy shade of polish, this could be a good choice. However, if you have one of either Zoya Isla or Bogota Blackberry, you definitely won't need the other.
Can anyone think of a better burgundy alternative for Loft-y Ambitions? Do you have both Zoya Isla and Bogota Blackberry? Were you aware they were dupes?