Hey!
Since I return to school tomorrow (for my very last semester!), I wanted to do a couple of fun back to school designs this week.
I have had the idea in my head for a while to make my nails look like a chalkboard but I hadn't decided where to go from there (what else to put on them, how I would go about it, etc). That's when I saw
this
tutorial by the lovely
Robin Moses
which basically completed my idea perfectly. However, I was sure that I was going to matte-ify my design but I still can't decide if I should or not! What do you guys think? Should I matte it or leave it as is?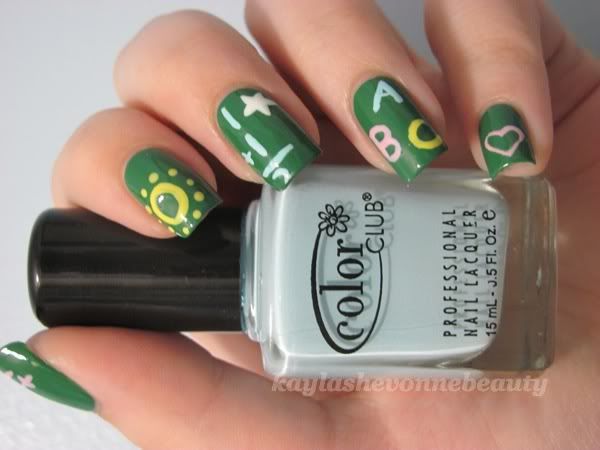 Products:
OPI Chip Skip
CND Stickey Base Coat
OPI - Dont't Mess with OPI
(base)
China Glaze - Something Sweet (pink chalk doodles)
Color Club - Take Me to Your Chateau(blue chalk doodles)
Orly - Spark (yellow chalk doodles)
Seche Vite Top Coat