Hey guys!
On Friday I took a trip to a couple of drugstores to see what they had to offer in the nail polish department. It's sad, but I don't buy much drugstore polish anymore, especially now that I get a pro discount so I actually get many salon brand names for the same price (or cheaper) than drugstore brands.
However, every once in a while I still like to check out the drugstore to see if there are any new and interesting polishes/brands or if there are any good bargains.
I got pretty lucky on Friday's trip because I scored pretty big at the drugstore!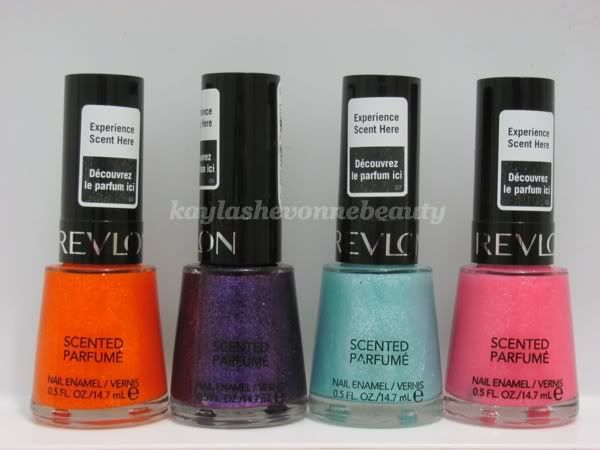 Revlon Sweetly Seductive Collection: Orange Fizz, Grape Fizz, Colada Fizz, Grapefruit Fizz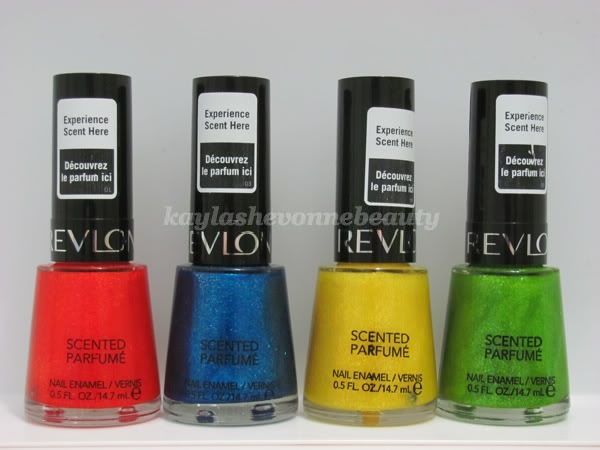 Revlon Sweetly Seductive Collection: Watermelon Fizz, Mint Fizz, Pineapple Fizz, Apple-tini Fizz
I had heard some good things about these scented flakey/glitter polishes from Revlon, but at about $6 a bottle, I passed on them originally. However, right before I left the drugstore yesterday, I noticed an almost hidden display of these polishes with a sale price tag of $1.62. I didn't think that could be right so I had to get a closer look but sure enough, they were on sale! I picked up all 8 colours because at that price, you just can't go wrong.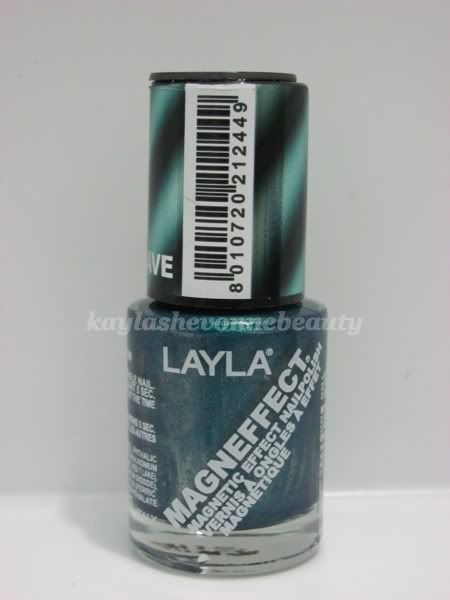 Layla Magneffect Polish: 04 Turquoise Wave
At the same drugstore as above, I couldn't help but notice the 4 giant displays of Layla Magneffect polishes. I have been interested in magnetic polishes for some time now but I just never got around to getting any so I definitely wanted to try one, but at a price of $15.99 a bottle, I was hesitant. I finally gave in though and purchased just one to see what all the fuss is about. Isn't it crazy that all EIGHT of the Revlon polishes above cost LESS than this ONE Layla polish?!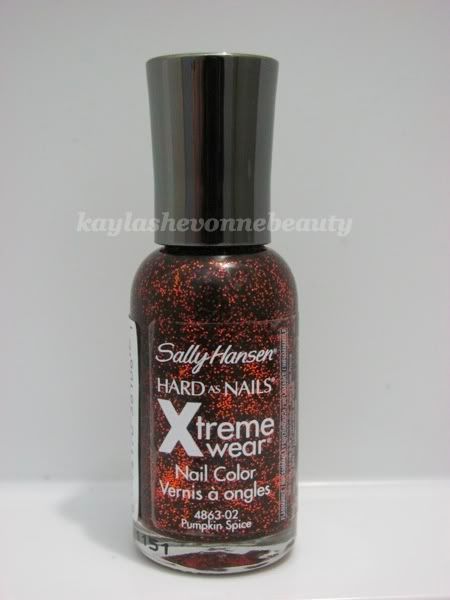 Sally Hansen Xtreme Wear Polish: Pumpkin Spice
There has been a lot of hype going around about this new Sally Hansen polish and to be honest, I'm not sure I get it. I picked it up because it was cheap and I was curious but from just looking at the bottle, I'm not blown away and I know I've seen polishes like this before (see here, for example). To be fair though, I haven't yet swatched it so I shouldn't dismiss it just yet.
Look out for swatches of these polishes in the future!