Hey guys!
Today I have a quick haul post for you. I wasn't actually planning on doing any serious polish hauliing when I went out yesterday, in fact, I was only planning to pick up a bottle of base coat, but I came home with much more than that!
Before I continue, I want to apologize for the poor picture quality of the photos - my camera was charging so I had to use my iPhone instead. But since it's just a haul post and not a review/swatch post I figured it wouldn't be a big deal.
Onto the haul!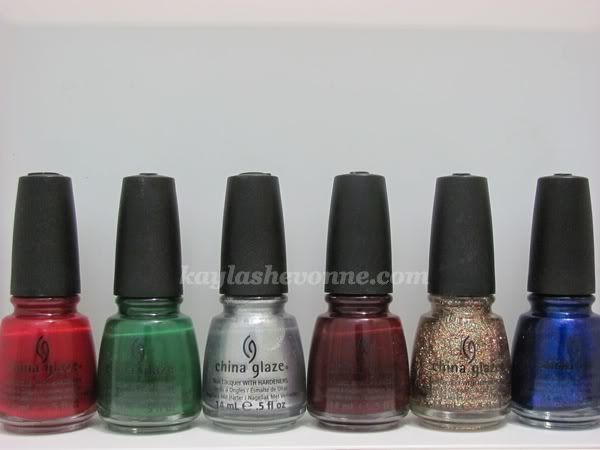 China Glaze Let It Snow Collection: Winter Berry, Holly-Day, Icicle, Velvet Bow, Twinkle Lights, Blue Year's Eve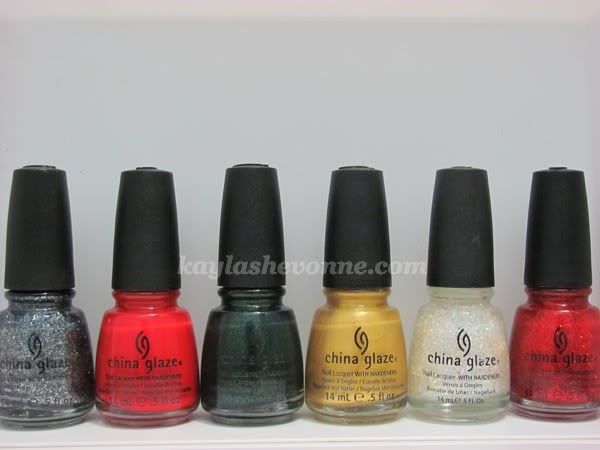 China Glaze Let It Snow Collection: Tinsel Town, Poinsettia, Glittering Garland, Champagne Bubbles, Snow Globe, Ring in the Red
Yes, you right it right, this is the China Glaze Chritsmas Collection! In September! I definitely wasn't expecting to see this anytime soon, especially considering how the Halloween Collection isn't even here yet! Nonetheless, I was quick to snatch these up.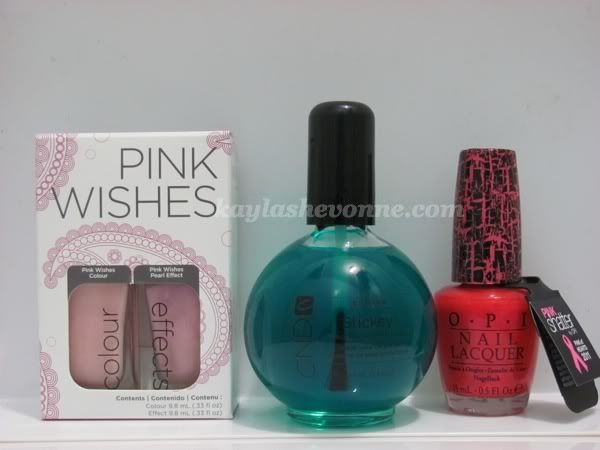 CND Pink Wishes Duo, CND Stickey Base Coat, OPI Pink Shatter
After being really impressed with the last CND polishes I got, I decided that I'd like to try more from the brand and I couldn't pass this cute set up. And of course, there's the one thing I actually went looking for yesterday - a supersize bottle of my favourite base coat. The OPI Pink Shatter was the last one on the display so I was happy to have gotten to the store when I did!
So that's my totally unexpected haul from yesterday! Look out for swatches of these polishes in the future.