Hey guys!
A while ago
this
post by
Kellie Gonzo
created a lemming for me for OPI's discontinued shade Movin' Out from the 2003 Holiday on Broadway Collection. I was able to snag a bottle from my good polish friend
Traci
for a really good price and I've only now gotten the chance to use it.
In Kellie's post she layered Movin' Out over OPI Diva of Geneva from the 2010 Swiss Collection and since this was the combination that made me
need
Movin' Out, I decided to try the same combination on my own nails.
Movin' Out is a sheer pink-mauve multichrome with tiny flecks of red micro-shimmer and Diva of Geneva is a shimmery plum.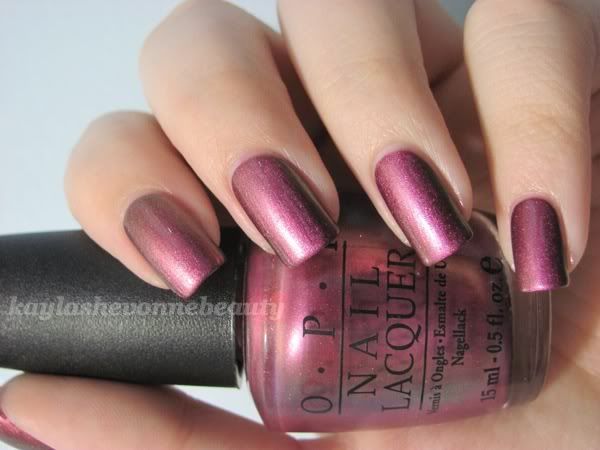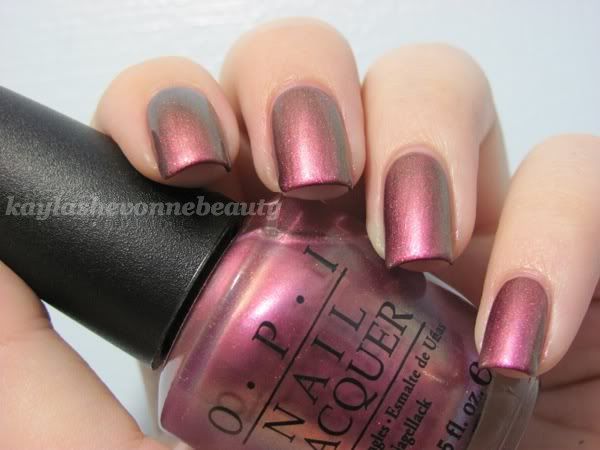 However, I'm not as blown away as I thought I would be. I like this combination much better in Kellie's photos than I do now that it's actually on my nails. This could have something to do with the fact that I broke the corner off my middle nail and I might be a little bitter about it which is just making me feel "bleh" about my nails in general (which is why I didn't feel like doing any nail art last night).
What do you guys think of this layering combo?