Hey guys!
I know it's been a while since I've done a tutorial for you but other posts kept taking priority over this one! I finally made it a point to post this one today though and I'll try to work on getting tutorials up more frequently.
Today's tutorial is for my sunflower nail art design which was a part of my
floral nail art series
and this was the design you guys chose as the next tutorial you wanted to see in a sidebar poll that I had quite some time ago. If there are any of my other previous designs that you'd like to see tutorials for, fill out the same form that you would to send me a nail art request here but just be sure to specify that your request is for a tutorial.
To refresh, here's the design I'll be showing you how to do today: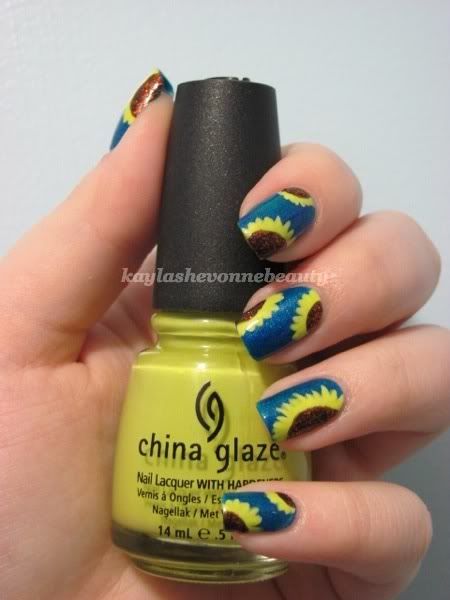 Keep reading for a step-by-step tutorial!
What you'll need:
The exact brands/names of the polishes I've used are in brackets but you can use whatever brands/shades you have in your stash.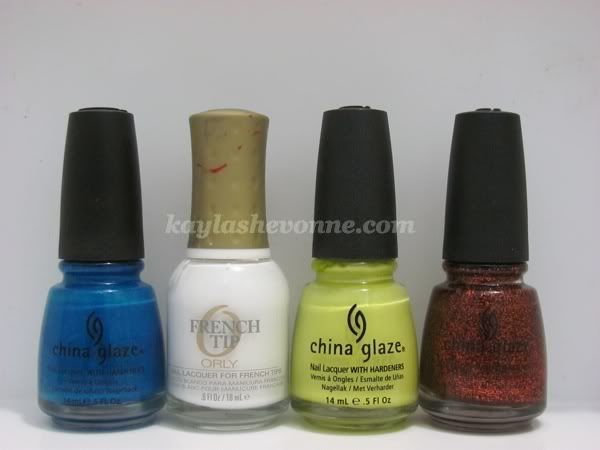 Blue glitter polish (China Glaze Blue Sparrow), white creme polish (Orly White Tips), yellow creme polish (China Glaze Electric Pineapple) and a brown glitter polish (China Glaze Ick-A-Bod-Y).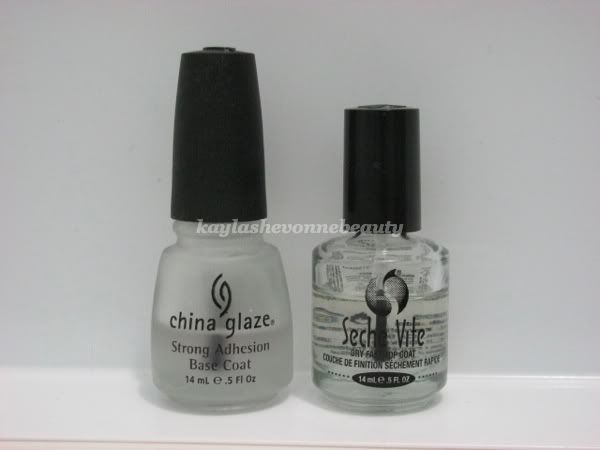 Your favourite base (China Glaze Strong Adhesion Base Coat) and top coat (Seche Vite Top Coat).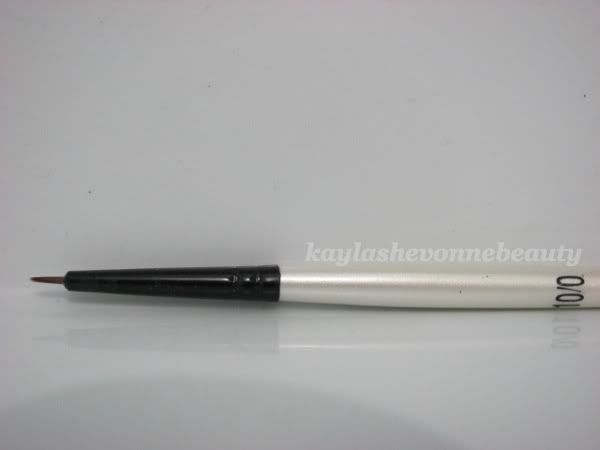 A detail brush (mine is from Michael's and the brand name is Simply Simmons).
Step 1:
Apply your base coat. (I didn't think it was necessary to take a photo of this step.)
Step 2:
Paint all of your nails with your blue glitter polish.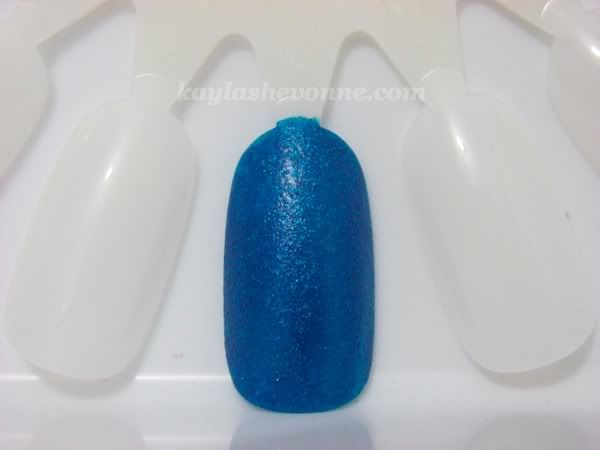 Step 3:
Using your small detail brush and your white creme polish, draw one large (or two smaller) half-circle shape(s). We're using a white polish first to serve as a base for the yellow polish - the white will make the yellow pop much more.
The placement of these shapes is up to you but you don't want your flowers to look too cluttered and you still want to be able to see some of your blue glitter base so use your own judgment for the placement of your flowers.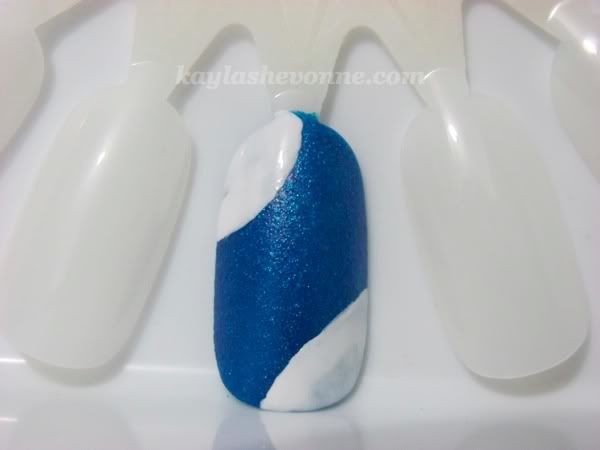 Step 4:
Still using your white creme polish and your detail brush, start to freehand the petals of your flowers. The easiest way to do this is to just make a continuous zig-zag shape all around the outline of your half-circle(s).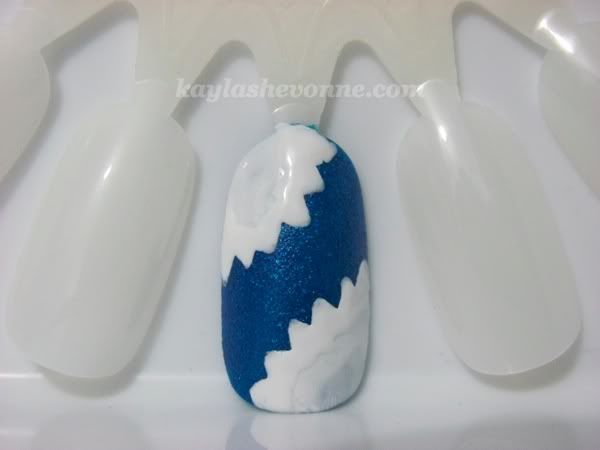 Step 5:
Fill in your flower(s) using your yellow creme polish.
Step 6:
Take your brown glitter polish and your detail brush and make a small half-circle shape inside of your flower.
Tip: If you don't own a brown glitter polish, you can use a brown creme for this step instead. However, the glitter does give a more textured and realistic effect to the inside of the sunflower so as an alternative, use a black creme polish and place a few small black dots inside your brown circle shape. This will replace the textured effect that the glitter offers and your sunflower will still look realistic.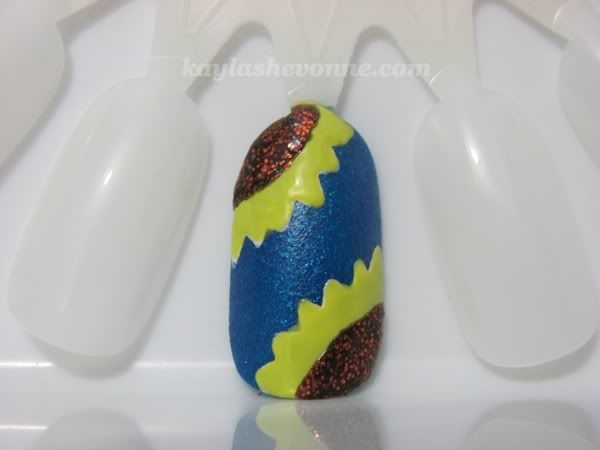 Step 7:
After allowing your design to dry completely, add a layer of your favorite top coat. This will make your new mani last longer, it will smooth out any bumps and ridges that have been created during the process, and will also give your nails a nice shine.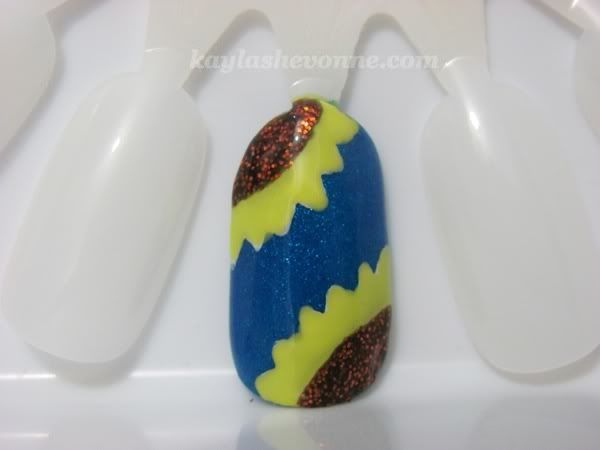 As always, I hope this tutorial was helpful and I hope some of you will try this design out for yourselves. And I'd love to see pictures if you try it. :)