Hey guys!
Since there are so many of my favourite shows beginning this week (Glee, Criminal Minds, The Big Bang Theory, CSI, The Amazing Race, etc), I wanted to pick two shows to base nail art designs off of. You already know that Glee was
my first pick
and after going back and forth, I decided that the second one would be The Big Bang Theory.
For anyone who doesn't watch the show, I posted a picture below of the image I chose to base my design off of, but anyone who does watch it will recognize the image from the end of the opening credits.
This is my first shot at galaxy nails and I'm pretty happy with it, but I definitely want to try it again with some different colours.
Anyways, enjoy!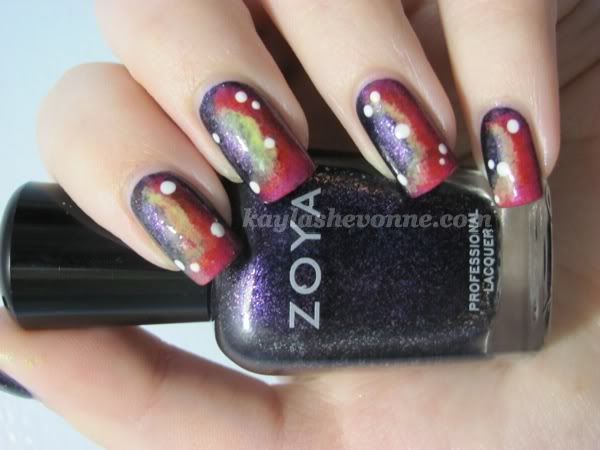 Products:
OPI Chip Skip
CND Stickey Base Coat
Zoya - Julieanne (base)
Essie - Super Bossa Nova
(sponged over base)
Essie - Braziliant
(sponged over base)
Orly - Spark (sponged over base)
China Glaze - White on White (stars)
Seche Vite Top Coat
BAZINGA!