Hey guys.
Recently I have been watching many television specials about the tragedies of September 11, 2001 and I thought that it would be nice to pay tribute by doing a nail art design. I remembered seeing this
great design
by Melissa from the
Daily Nail
a while ago (she did hers for the 9th anniversary of 9/11) and I liked it so much that I decided to recreate her design for today, the 10th anniversary.
To everyone who was in any way affected by the events of 9/11, this is my little way of showing you that you're in my thoughts today.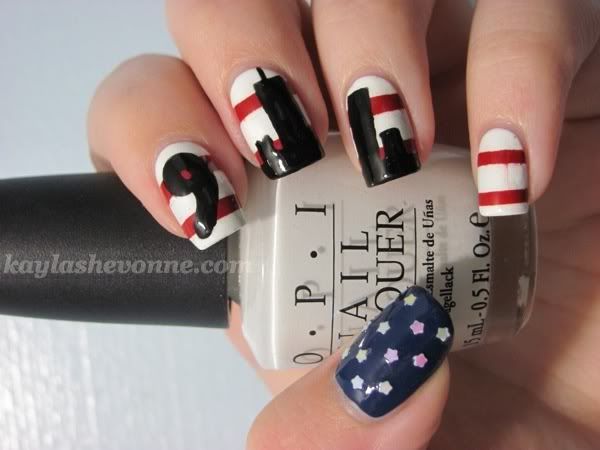 Products:
OPI Chip Skip
CND Stickey Base Coat
OPI - Alpine Snow (base on all nails except thumb)
China Glaze - First Mate (base on thumb)
Illamasqua - Throb (stripes)
China Glaze - Liquid Leather (towers)
Star sequins from eBay (stars on thumb)
Seche Vite Top Coat