Hey guys!
First of all, a big thanks goes out to my friend
Rebecca
who discovered that our local Sally's had just gotten the Orly Mineral FX Collection and who also picked up all of the shades for me so that I wouldn't miss out on any (I of course paid her back right away).
I only dropped into Sally's a few days ago so I probably wouldn't have gone there again for another week or more which means that without her, I most likely wouldn't have these to show you today!
Thanks again Rebecca!
The Orly Mineral FX Collection is supposed to be a November release from what I've read so I guess for the first (and probably the last) time, my Sally's got something in early!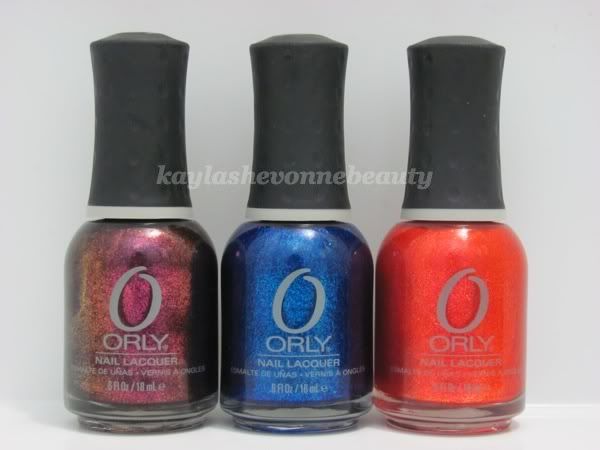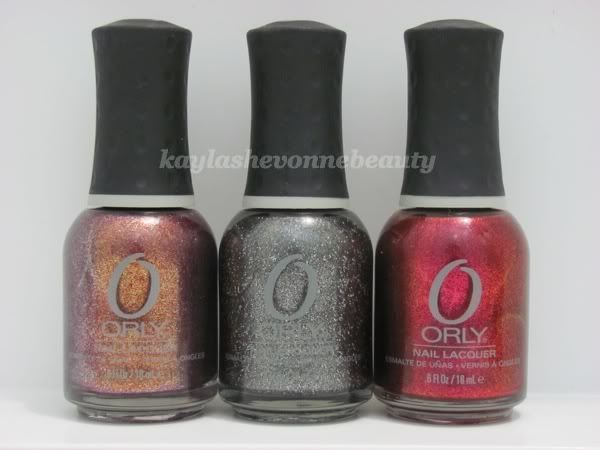 Keep reading for the swatches and review!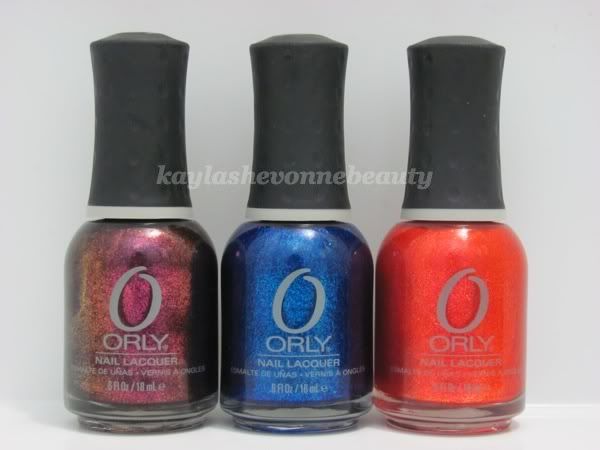 Orly Mineral FX Collection: Rococo a Go-Go, Stone Cold, Emberstone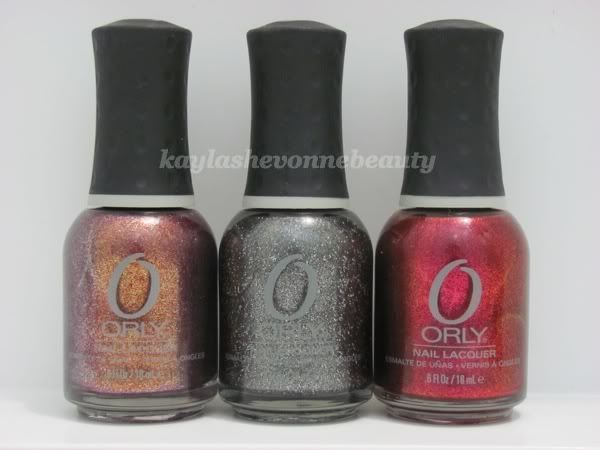 Orly Mineral FX Collection: Rock the World, Rock Solid, Rock-It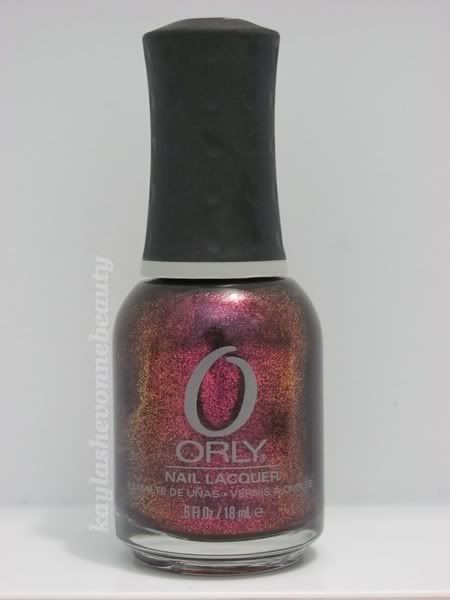 Rococo a Go-Go (deep purple with gold flash)
This is a gorgeous colour but to me it looks similar to Zoya Valerie/Zoya Jem (which are apparent dupes but I wouldn't know for sure since I only own Valerie myself). The formula was excellent and my swatch is 2 coats.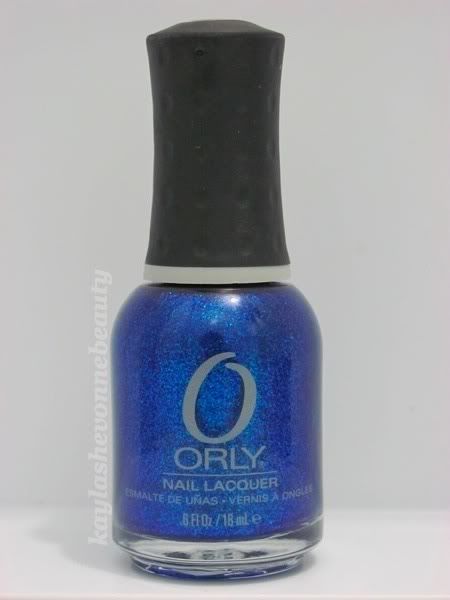 Stone Cold (electric blue with heavy blue glass flecks)
I love this one! I know we've been seeing a lot of these vibrant blue foil/glitter shades lately but this one seems a little more special to me because the glass flecks are chunkier, which gives it an interesting look. The formula was great for this one and it covered in 2 easy coats.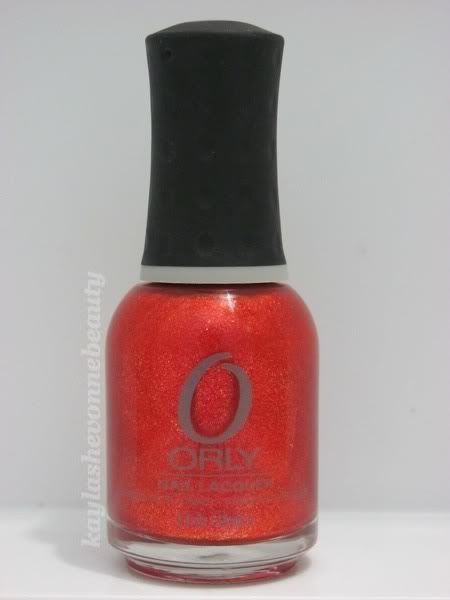 Emberstone (bright coral-red with gold and fuchsia micro-glitter)
I wasn't sure about this one when I first saw it but I ended up really liking it! The colours of the micro-glitter make this more unique than I expected. Again, the formula was great and it covered in 2 easy coats.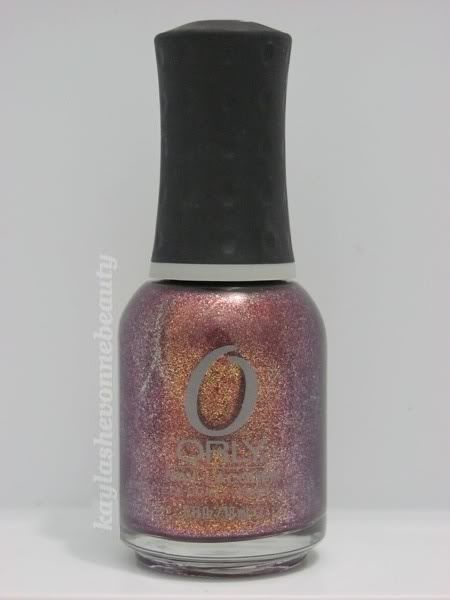 Rock the World (plum base with heavy gold shimmer)
Yup, here's another one of these shades. We've seen several of these already from Zoya Faye to OPI Rally Pretty Pink to OPI It's My Year and this one to me looks like a dead-on dupe for OPI It's My Year. I'll have to do a side-by-side to make sure, though. Once again, this one had an excellent formula and my swatch is 2 coats.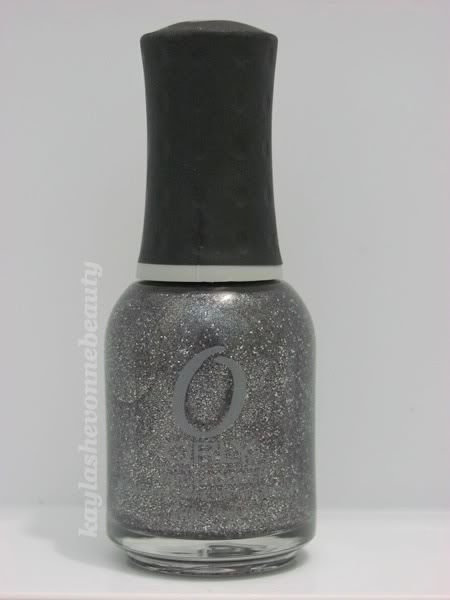 Rock Solid (gunmetal grey base with silver and holographic micro-glitter)
From the press release images and the photos I saw from CosmoProf 2011, this was the shade that I was most excited about and although it didn't turn out to be my favourite, it's still pretty awesome. This one also had a great formula and covered in 2 coats.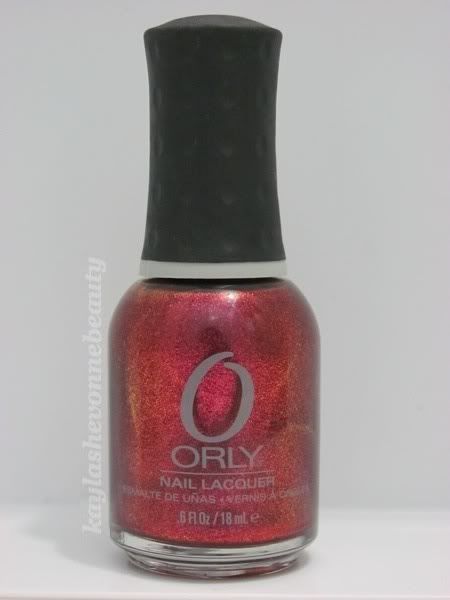 Rock-It (wine base with heavy pink-red shimmer)
Yet another beautiful colour with an awesome 2-coat formula. What else can I say?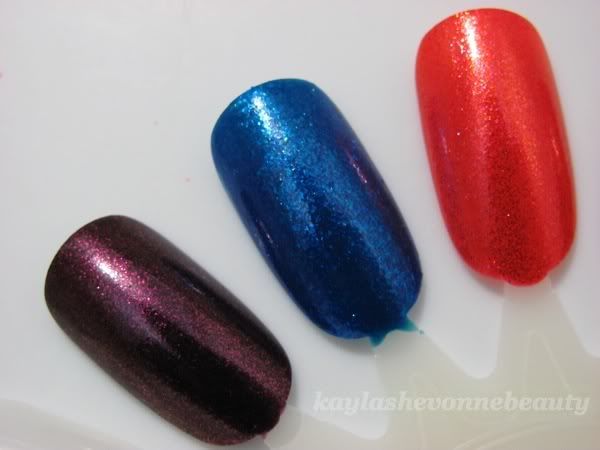 Rococo a Go-Go, Stone Cold, Emberstone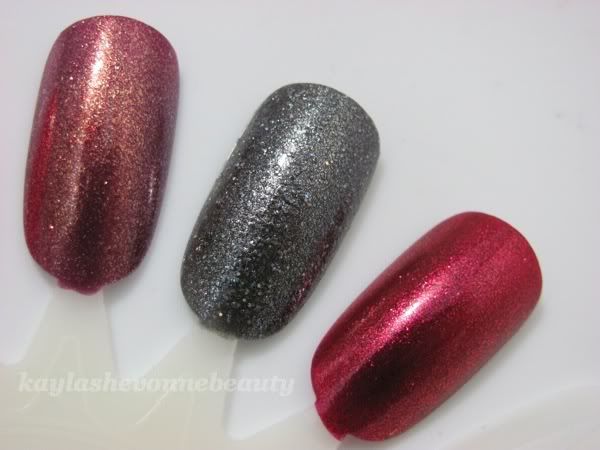 Rock the World, Rock Solid, Rock-It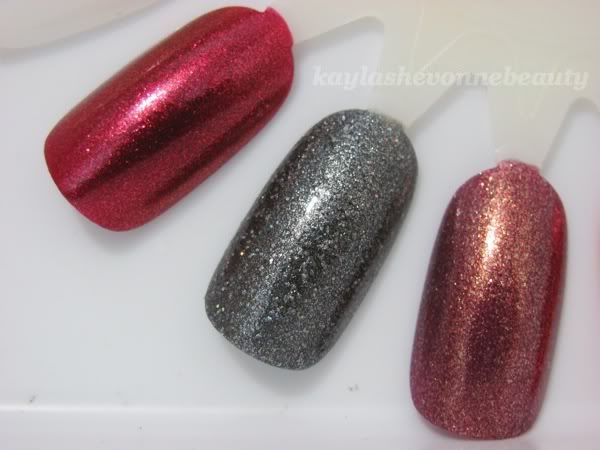 Rock-It, Rock Solid, Rock the World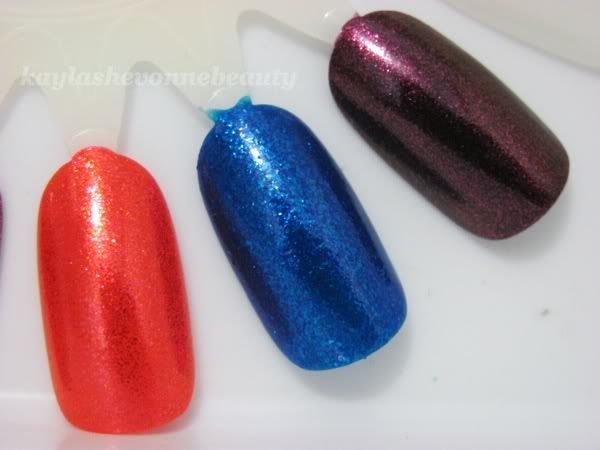 Emberstone, Stone Cold, Rococo a Go-Go
Overall, all of these colours are really gorgeous and I love the heavy glass fleck/glitter/shimmer finishes. They're all shiny without top coat and all except Rock Solid are smooth to the touch; Rock Solid is a bit gritty feeling so that one would definitely need a layer of top coat to smooth it out. As well, the formula is excellent for each one of these.
However, I'm not totally convinced that these are worth the higher price tag. Regular Orly polishes retail for somewhere around $7 but the Mineral FX line retails for about $10 a bottle. I've seen other brands do glass flecks, glitters and shimmers for less than what regular Orly retails for, let alone the increased price tag of these particular shades.
The Orly Mineral FX Collection Lacquers are available now for approximately $10. ORLY Nail Lacquers and Treatment products are available at orlybeauty.com, Sally Beauty, Ulta and other purveyors of beauty throughout the U.S. and in over 100 countries worldwide.
What do you guys think of this new collection from Orly? Which shades are your favourites? And if you have any requests for comparisons, please let me know in the comments!