Hey guys!
Today I have a polish for you that I picked up in my most recent
drugstore haul
and that has been garnering some buzz amongst the nail polish community - Sally Hansen Pumpkin Spice.
This shade is part of the new Sally Hansen Xtreme Wear Collection but the display I found mine in didn't have an obvious name or theme so I guess it's just a collection of new, limited edition shades.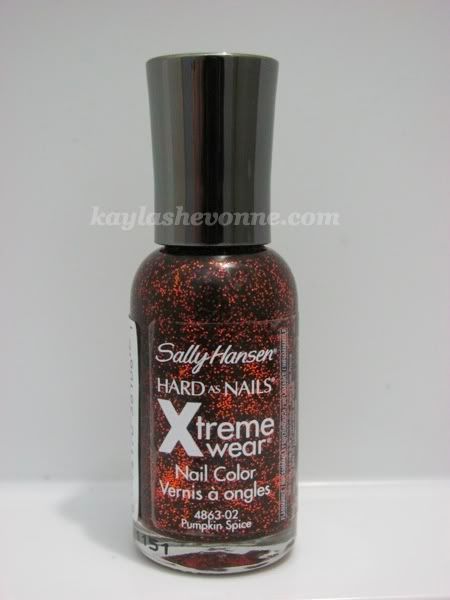 Keep reading for the swatches and review!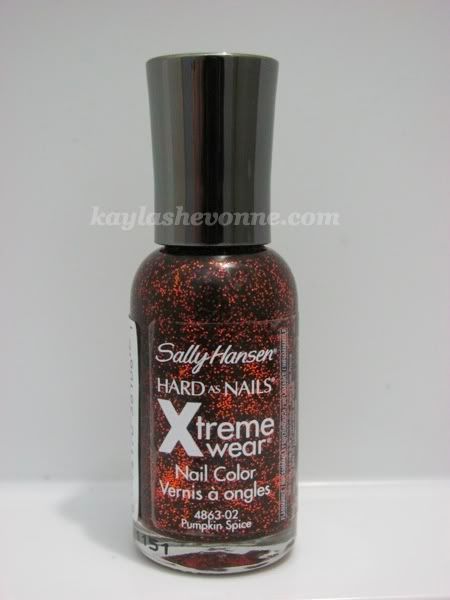 Sally Hansen Xtreme Wear Pumpkin Spice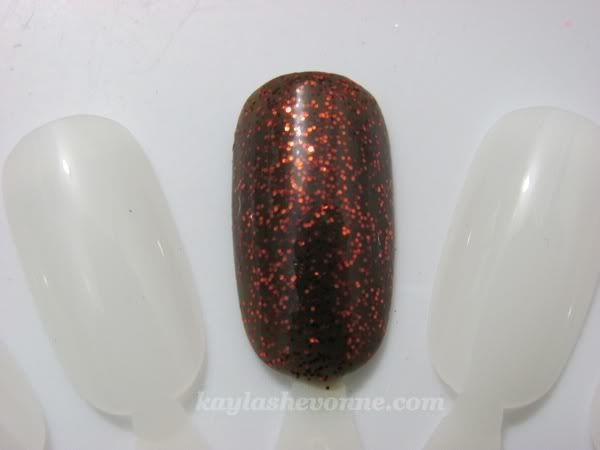 Sally Hansen Xtreme Wear Pumpkin Spice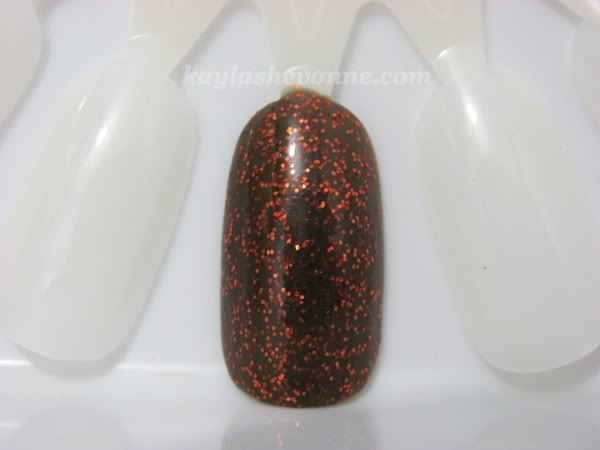 Sally Hansen Xtreme Wear Pumpkin Spice
Pumpkin Spice is a brown-black jelly base with glowy copper glitter pieces throughout. The base is very sheer and I needed 4 coats to get the opacity you see above. However, layering this over a black creme (or any other colour you think would work) would solve the opacity issue.
The formula was good and even though I needed 4 coats, it didn't feel too thick and it didn't "goop" up on me.
Overall, this is an interesting colour and it definitely fits in with the upcoming Halloween season but I personally just don't get the hype about this shade. We've seen polishes like this before so I'm not sure why this one was hyped up so much. Nonetheless, it's inexpensive (about $3) and works well for Halloween so I'd still pick one up if you like these types of shades/ if you can find it in your area.
What do you guys think of Pumpkin Spice?