Good afternoon!
Today I have yet another haul for you!
I've been hauling quite a lot of polishes lately and although it's been a lot of fun, I 'm definitely going to need to take a little break during the month of October.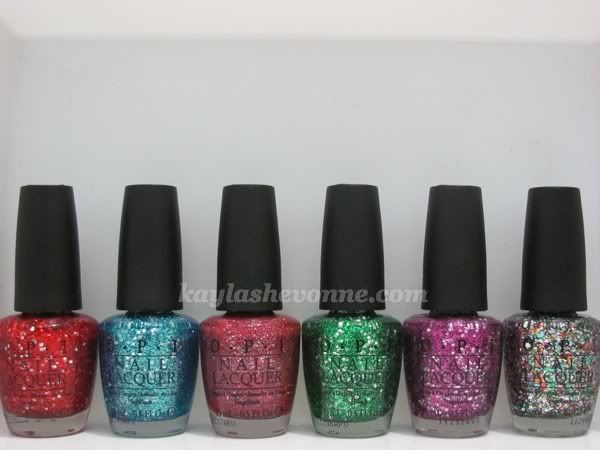 OPI Muppets Collection: Gettin' Miss Piggy With It, Gone Gonzo!, Excuse Moi!, Fresh Frog of Bel Air, Divine Swine, Rainbow Connection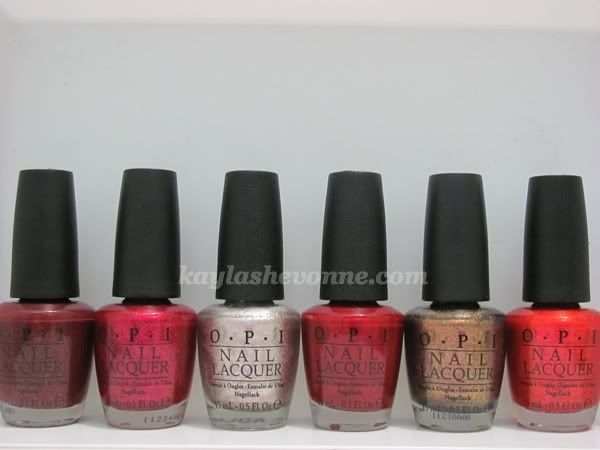 OPI Muppets Collection: Pepe's Purple Passion, Meep-Meep-Meep, Designer... de Better!, Wocka Wocka!, Warm & Fozzie, Animal-istic
More Christmas polishes! I got these before they were even put on the shelves (in fact, they were sold to me in the boxes they were shipped in and I even got the 2 displays with them)!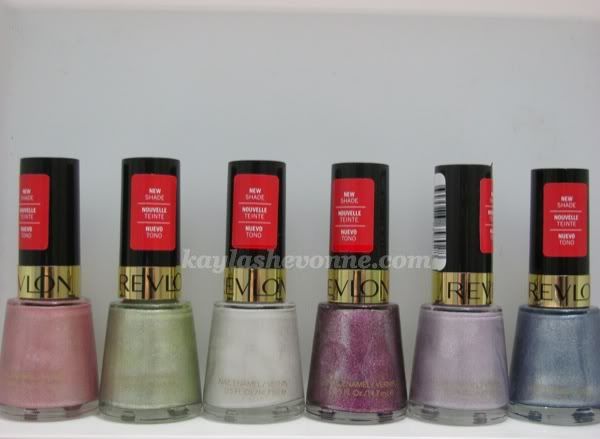 Revlon Edge Elegance Collection: Innocent, Punk, Aloof, Fierce, Girly, Princess
I have been eyeing this collection at a number of drug stores but I never actually made the step to get them until a few days ago when I noticed the displays starting to disappear. I didn't want to regret not getting them so I picked up the 6 that were left. However, I know I'm missing 2 other shades from this collection so I'm going to try to track those down asap.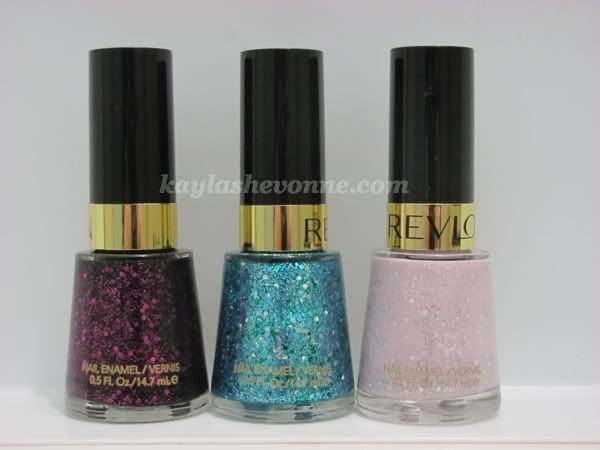 Revlon Fall Glitters: Facets of Fuchsia, Blue Mosaic, Starry Pink
I have been seeing these polishes around the blogging community a lot lately and I didn't think they would ever show up here but I spotted them a couple of days ago at a drugstore! I was pretty darn excited!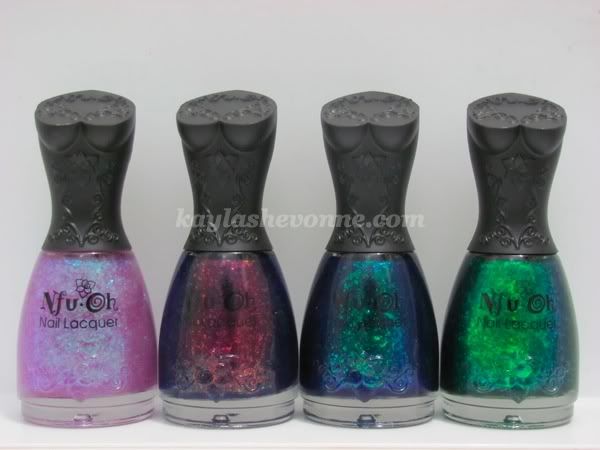 Nfu-Oh Flakies: 50, 51, 52, 56
Who doesn't love flakies? A couple of weeks ago I caved and bought these and now I want more! SO pretty! If I wasn't about to start my Halloween Nail Art Series, I would definitely try all of these out as full manis.
Look out for swatches of these polishes in the future!