Hey guys!
I know you've all been wanting to see swatches of this collection since I showed you them in my
unexpected haul
last week, so here it is!
This is China Glaze's Holiday 2011 Collection and I definitely wasn't expecting to have these to show to you so early. It just seems so crazy to be reviewing Christmas polishes already when Halloween is almost a month away! I haven't even started doing any Halloween nail art yet! Nonetheless, hopefully seeing these swatches early will help you make your decisions about which of these you want to get for yourself.
Keep reading for the review and swatches!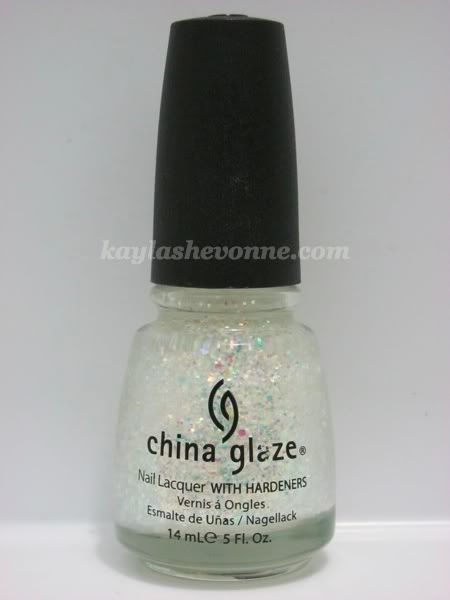 Snow Globe (large and small opalescent glitter in a clear base)
I love this one! It'll make a great layering polish but the glitter is dense enough that this can actually be worn alone for a delicate snowy look. My swatch is 2 coats and the formula was really easy to work with.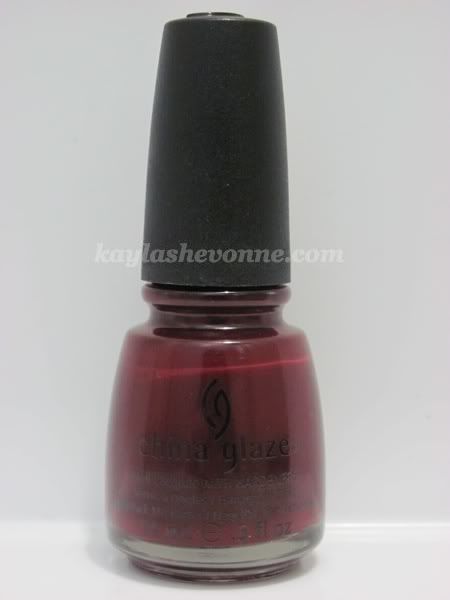 Velvet Bow (deep wine-burgundy creme)
I think China Glaze did a great job in naming this shade because this looks exactly like the colour I picture in my mind when I think of a big velvet Christmas bow. This is really shiny on its own, it only needed 2 coats and the formula was great.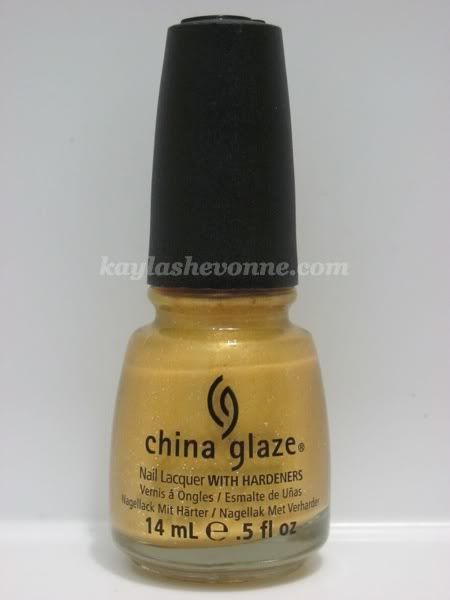 Champagne Bubbles (warm frosty gold with flecks of small silver glitter)
This is a really interesting shade and it's unlike anything else I own in my collection. Sadly, it's too warm-toned for my pale skin to ever wear as a full mani but I think this will look awesome on someone with a darker skin-tone. The formula on this one was really amazing - it applied like butter and needed 2 coats for opacity.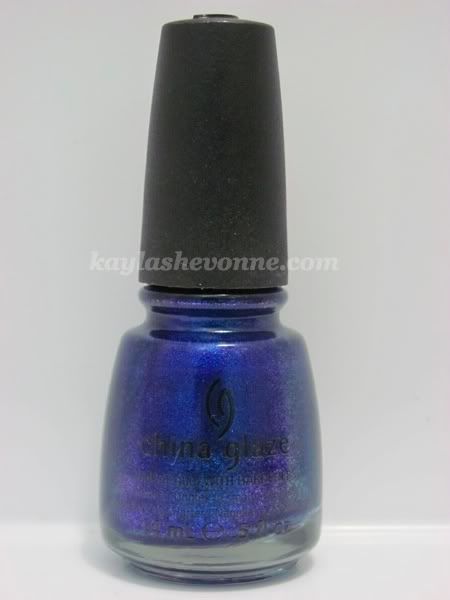 Blue Year's Eve (medium indigo with electric blue shimmer)
This one reminds me of Blue Iguana from the Summer 2011 Island Escape Collection, yet it's still somehow appropriate for a holiday collection as well. This one was sheerer than most of the others and required 3 coats, but it was very easy to work with.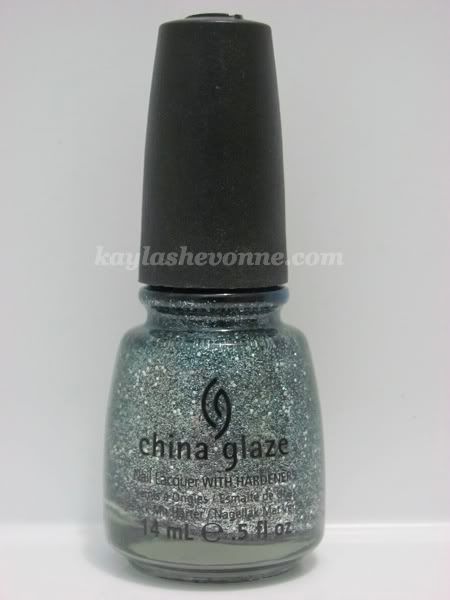 Tinsel Town (small and medium gunmetal-coloured glitter packed in a clear base)
When I say heavy glitter, I really mean heavy glitter for this one. Despite having a clear base, the glitter totally dominates and my swatch is only 2 coats! The formula was also really nice for this one. Also, this shade looks SO familiar to me and I feel like I've seen something like it recently but I can't place my finger on it? Any ideas?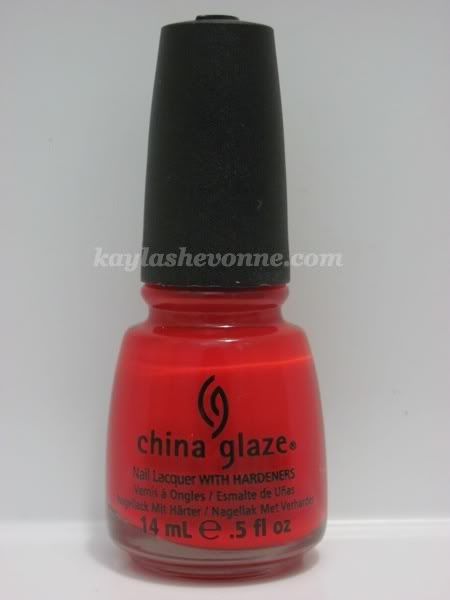 Poinsettia (bright cherry red jelly-ish creme)
Nothing special here - a simple red that we've seen hundreds of times over. It does have a jelly-ish quality to it though which makes it kind of squishy looking. The formula was really good and it only needed 2 coats.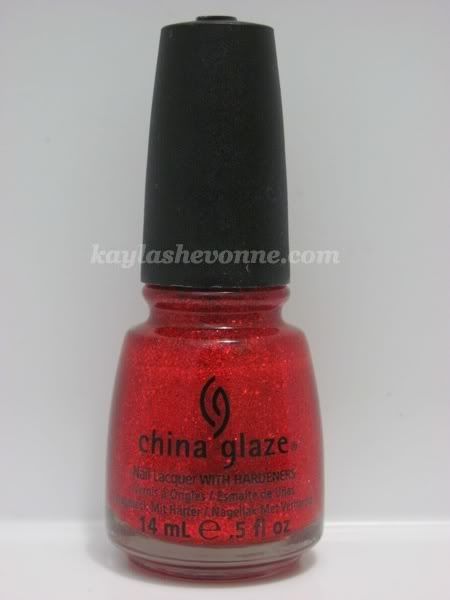 Ring in the Red (small and medium red glitter packed in a red tinted base)
When I looked at the bottle of this one I wasn't expecting anything special and it made me thing of something along the lines of China Glaze Ruby Pumps. However, this ended up drying to a sort of matte finish which gave it a super interesting textured look and now I'm really digging it! The glitter almost gets lost in the matte-ness of it but it's still able to shine through just a little. This one was also easy to work with and my swatch is 2 coats (though it could have used 1 more).



Holly-day (medium green jelly-ish creme)
This is another been-there-seen-that type of holiday shade but like Poinsettia, it has a squishy look to it which I like better than just a plain creme. Again, no formula issues and my swatch is 2 coats.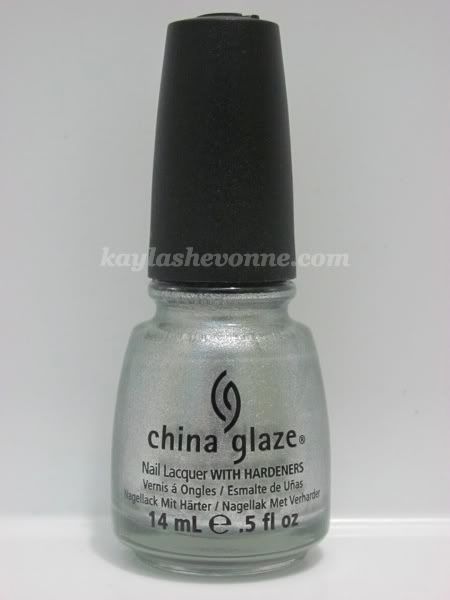 Icicle (standard silver foil)
Nothing new here, this is another pretty standard polish to see in a holiday collection. I kind of wish that China Glaze had done something new to spice up the silver foil, though. They spiced up the gold polish in the collection (Champagne Bubbles) so I would have liked to see the same thought go into the silver. This one applied very nicely, as is to be expected from foil polishes, and my swatch is 2 coats.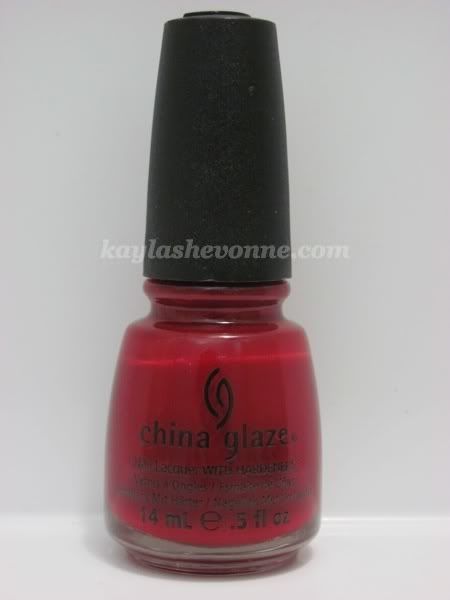 Winter Berry (medium wine jelly-ish creme)
Nothing new or special here either, we've seen this before. However this one also has the jelly-ish quality that I like from the other solid shades in this collection. The formula was great once again and my swatch is 2 coats.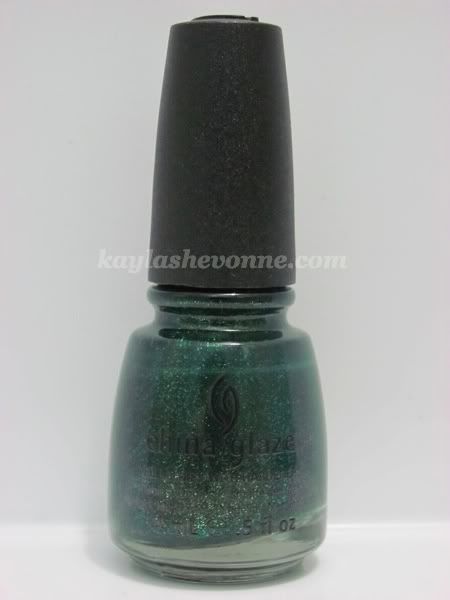 Glittering Garland (small green and gold flakes in an emerald green base)
This one actually surprised me as I was applying it! In the bottle it just looks like a shimmer polish but the supposed shimmers are actually small flakies! I would have loved this one either way though because I'm a big fan of emerald greens. The formula was really lovely and my swatch is 2 coats.



Twinkle Lights (clear base with heavy gold glitter and sprinkles of red and green glitter)
I'm expecting this one to be one of the most popular ones from this collection. It's the most clearly Christmas themed shade and it's really lovely to look at on its own (so I can imagine that it'll also be really nice as a layering polish). The formula was easy to work with and my swatch is 2 coats (although it could have used another coat for more opacity).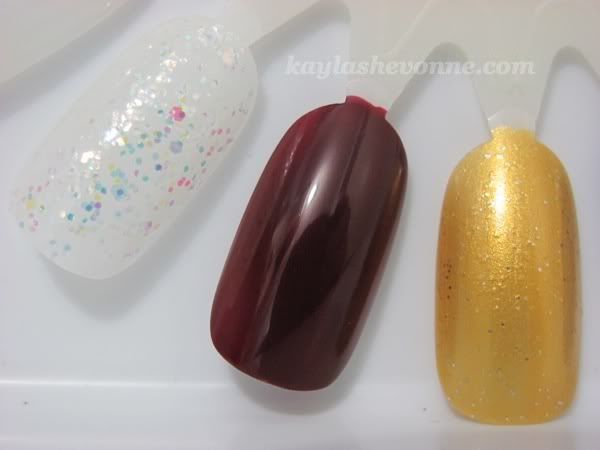 Snow Globe, Velvet Bow, Champagne Bubbles



Blue Year's Eve, Tinsel Town, Poinsettia



Ring in the Red, Holly-day, Icicle



Winter Berry, Glittering Garland, Twinkle Lights
Overall, I think this is a really good holiday collection! There's a large variety of both colours and finishes, yet all the shades are still holiday-appropriate.
I'm a little bored by the majority of the reds in this collection but that's understandable when you have as many polishes as I do. However, I'm quite aware that in a holiday collection, reds are to be expected. Besides, if you don't have a very large stash of polishes, the reds in this collection would make good staple polishes.
My favourites are Snow Globe, Ring in the Red, Glittering Garland and Twinkle Lights. I also really like Champagne Bubbles because it's interesting and unique but it's just too warm-toned for my pale skin so I can't include it in my favourites.
The China Glaze Let it Snow Collection is available now but if you haven't spotted it yet, it should be popping up more in the next couple of weeks. China Glaze nail lacquers are available through salons and professional beauty supply stores nationwide and will run you anywhere between $4 and $7 each, depending on where you live and where you find yours.
What do you guys think of the China Glaze Let it Snow Collection? Was is what you were expecting? Which ones are your favourites? And if you have any requests for comparisons, please let me know in the comments.