Hey guys!
Before I get to the review, I want to quickly say that my next two posts will be two more Halloween nail art tutorials for you! I was only planning to do one more Halloween tutorial but so many of you requested a tutorial for my
Vampire Bites
mani that now I'm going to do that one as well as the other one I had planned. Hope that's good news for you!
Anyways, onto the point of this post. Today I have a new duo for the Holiday 2011 season by CND to show you. I've been so impressed with what I've been seeing from CND lately that I've been snatching up every new collection/set that I come across!
This duo is called The Plum Truffle Collection and it includes a creme as well as an effect polish.
Keep reading for the review and swatches!

CND The Plum Truffle Duo: Plum Truffle, Plum Truffle Sparkle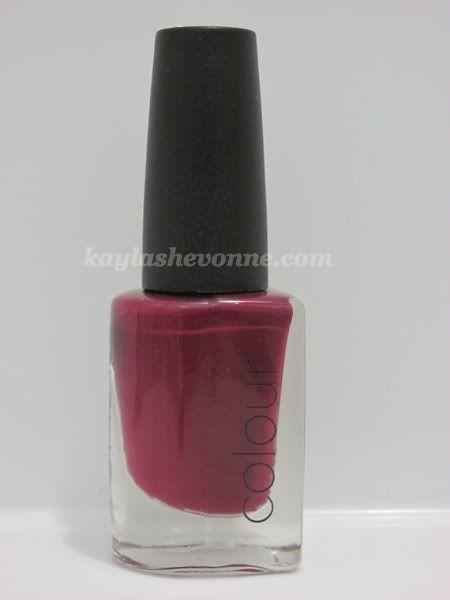 Plum Truffle (berry-wine creme)
Ok so this is definitely not the only berry coloured creme that I own. However, the formula of this is SO good. Sehr gut! (Sorry I just got home from German class, haha.) It applied like butter and it's almost a one-coater but I used two coats just in case.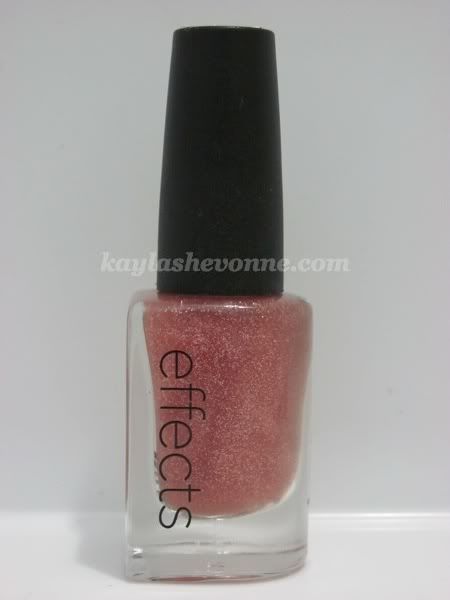 Plum Truffle Sparkle (small dusty pink glitter in a clear base)
This colour reminds me of something I already own but I can't put my finger on it! The glitter in this is sparse enough that it doesn't overpower the base colour that you layer it over, but it still adds a pretty effect. The formula was really nice and easy to work with.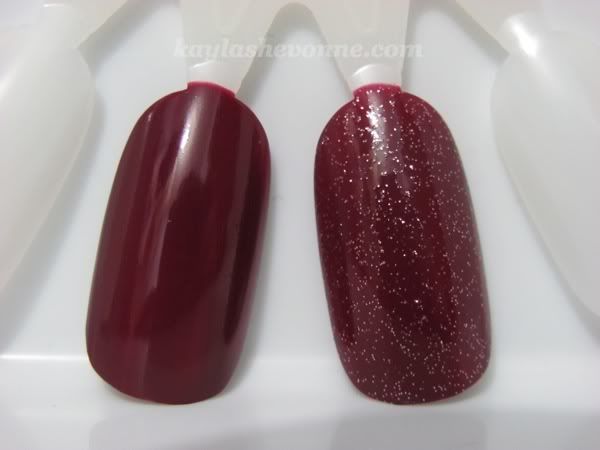 Plum Truffle, Plum Truffle Sparkle over Plum Truffle
Overall, this is a nice set but it's not really anything we haven't seen before. Although, I don't think CND is going to be able to impress me as much as they did with the
Fall/Winter 2011 The Look Collection
! At least not in the near future!
However, the formula was really great for both of these polishes so if you like berry colours and a little shimmer, this is definitely a set for you.
I got this set at a professional supplier but CND can be bought at professional salons and I know it can be bought online from
this e-tailer
for $10. However, that site only offers shipping within the US.
What do you guys think of this duo by CND?