Hey guys!
Recently LCN launched a crackle collection that consists of 7 new, heavy metal inspired crackle shades. As much as I have been saying that I'm over the crackle trend, these new crackles by LCN are actually different than any of the other crackles we've been seeing and they're the first ones in quite some time that have actually peaked my interest.
Out of the 7 shades released, I only picked up the 2 that I was most interested in. However, my interest is even more peaked now that I've tried these 2 shades so I might go back to my supply store and see if the others are still available!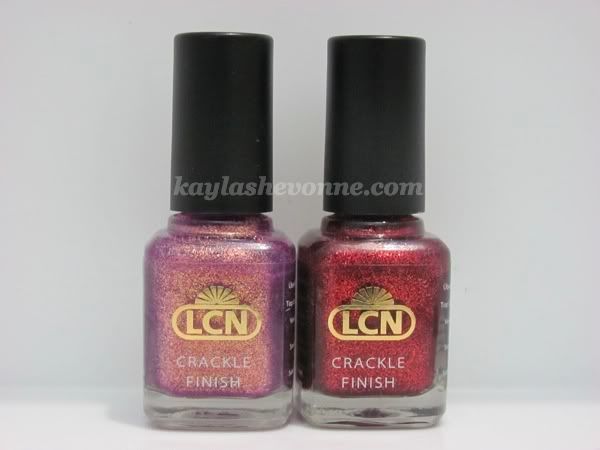 Keep reading for the review and swatches!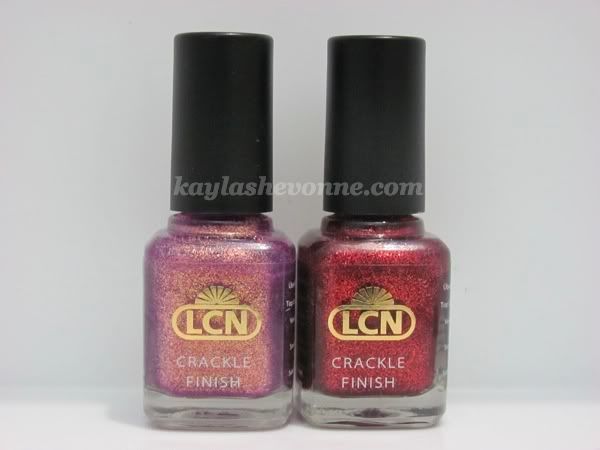 LCN Heavy Metal Crackles: Violet Riot, Kiss Me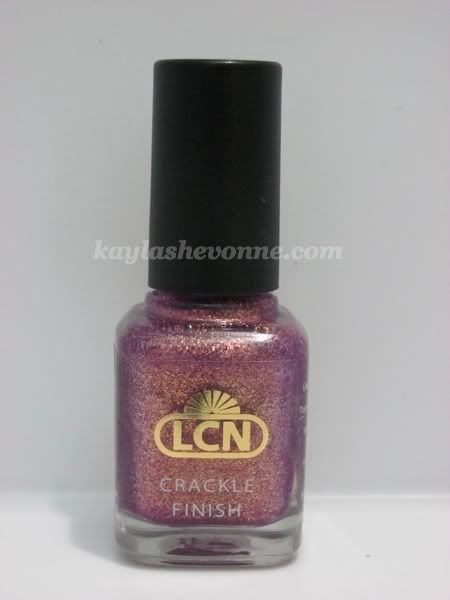 Violet Riot (light violet wit heavy gold shimmer)
This one looks identical to OPI It's My Year from the Miss Universe Collection, but in crackle form. It cracked really well and it had a nicer formula than most of the other crackle polishes I've tried.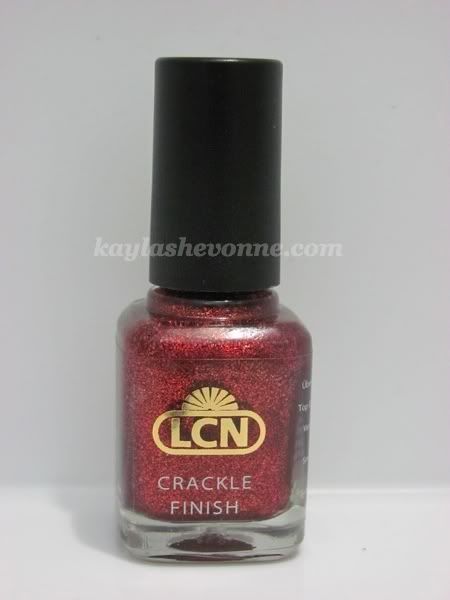 Kiss Me (deep berry with heavy gold shimmer)
The gold shimmer is also really prominent in this one and I think it's really, really pretty. Like Violet Riot, this one crackle really well and the formula was super easy to work with.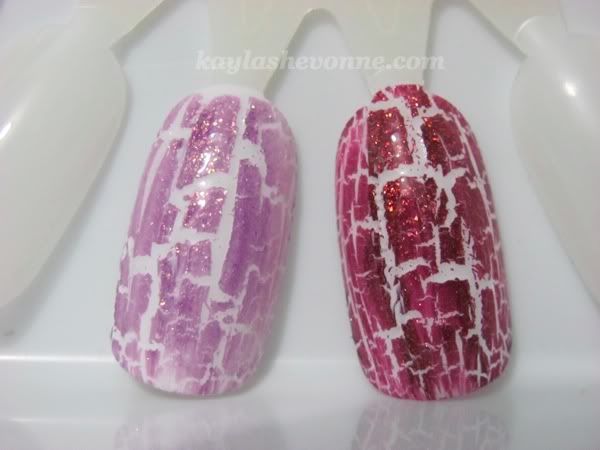 Violet Riot, Kiss Me
Overall, I'm really impressed with these new crackles by LCN. The colours are new and something that we haven't seen in crackle form before, which I can definitely appreciate.
I swatched them both over a plain white creme since I thought that would be the best way to show off the colours but these could look even better over different shades. However, my one and only concern with these crackles is that they might not be as versatile as some of the other crackles available. For example, a black crackle polish can go over just about any base colour but these will be more limited in that respect.
The LCN Heavy Metal Crackles Collection is limited edition but it's available now at professional salons. I get them at a discounted price but I'm pretty sure they run for about $10 each. As I said above, there are 7 shades in this collection but I only got 2 myself. Here's a press photo of the other shades though:
What do you guys think of these crackles by LCN? Have any of them peaked your interest?