Hey guys!
Today I have yet another crackle polish to show you! I know I keep saying that I'm over crackle polishes but I still like to try new shades when they're released and I like to be able to do the reviews for you guys so that I can hopefully help you in your purchasing decisions.
This is Gold Shatter and it is a recent addition to OPI's line of Shatter polishes. It doesn't belong to any specific collection (although I remember reading somewhere that it was going to be released with the
OPI Muppets Collection
but it definitely didn't belong with that collection) so as far as I know, it was simply released as an addition to the Shatter line.
However, I do think it was released around this time of year to coincide with the holiday season since gold is a very Christmas appropriate shade.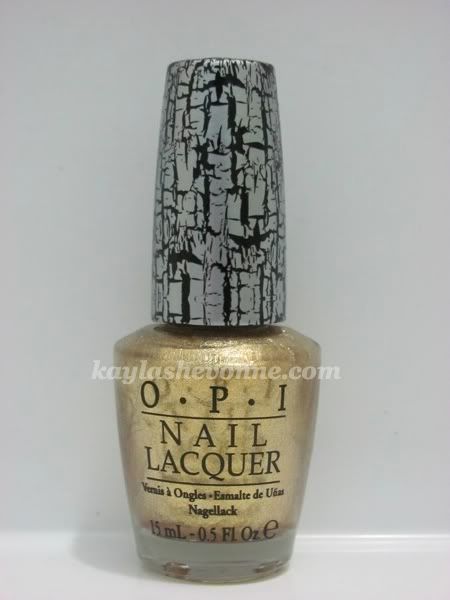 Keep reading for the review and swatches!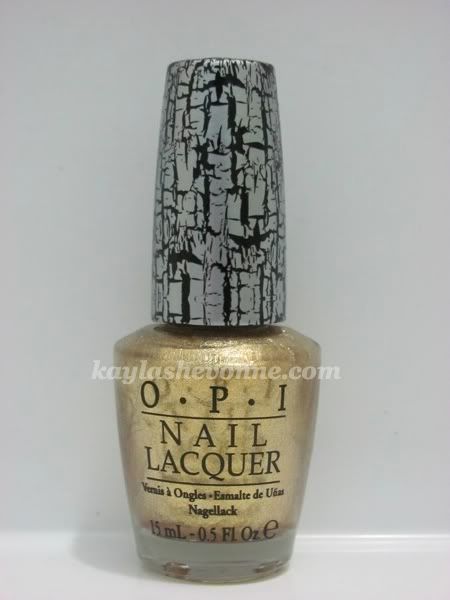 OPI Gold Shatter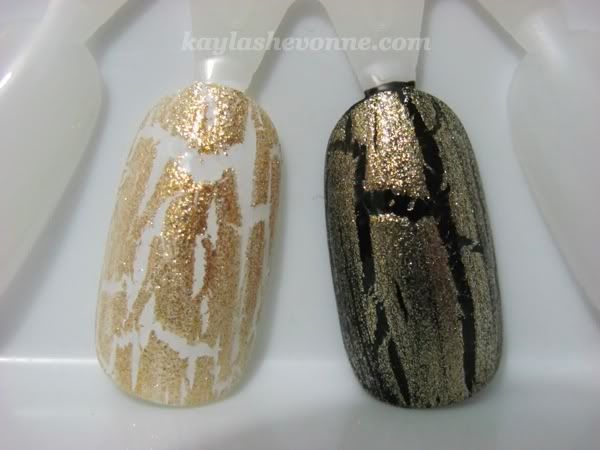 Gold Shatter over OPI Alpine Snow, Gold Shatter over OPI Black Onyx
I swatched Gold Shatter over a white creme and a black creme because I thought those two shades would be the best ones to really show off the colour. However, I found Gold Shatter to be a little inconsistent - it shattered really well over the white creme, but it had some trouble over the black creme and barely shattered at all.
The formula was really easy to work with though and I'm thinking that's because it's a foil and foil finish polishes are generally a pleasure to work with.
The shimmer in this shade is really pretty - it's not just a standard gold, it's got tiny flecks of yellow gold and silver shimmer in there which really come alive when you add a top coat (which I did for my swatches).
Overall, this is a pretty addition to the Shatter line but it's not the most exciting one that I've seen.
OPI Gold Shatter is available now at professional salons and will run you anywhere between $6 and $10 each, depending on where you live and where you find yours.
What do you guys think of Gold Shatter?