Happy Halloween!
Before I get to this post, I have a question for you guys. I recently came across some pretty cool looking retro-style images through a google search and I was totally inspired. So, I'm wondering if you would be interested in a retro inspired nail art series? It would probably only be 3 or 4 designs in the series but I think that would still qualify it as a series.
What do you guys think? Are you interested? Let me know in the comments!
Anyways, onto today's post.
I've completed all of my Halloween-themed posts already so today I have a new and popular Revlon shade to show you.
This is called Royal Cloak and it's from the new Masquerade Collection. The collection features 8 new and limited edition shades of polish but this one was the one that stood out to me the most out of all of them. There's also a white shimmer that I think I'll go back and pick up. But in the meantime, let's have a look at Royal Cloak.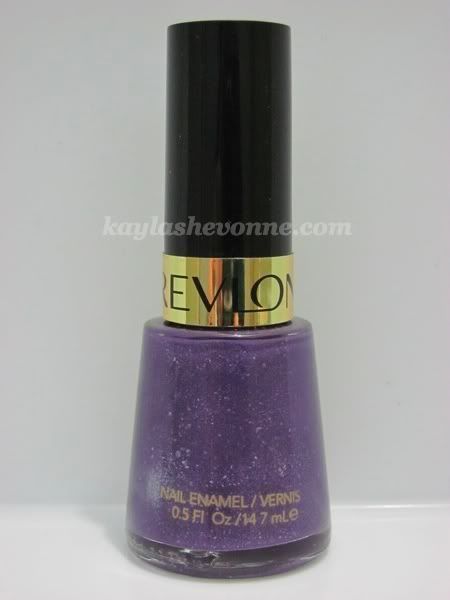 Keep reading for the review and swatches!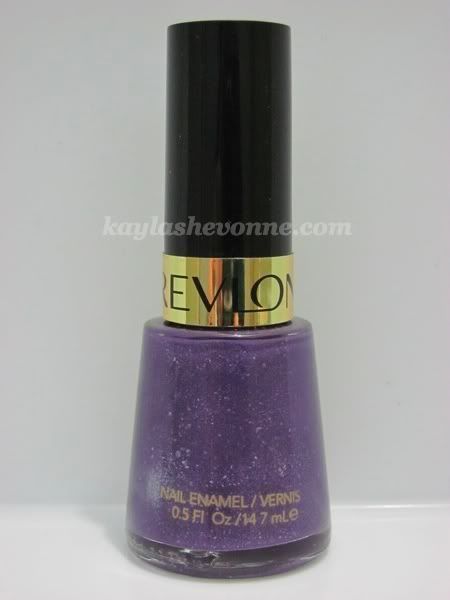 Revlon Royal Cloak (royal purple with white-silver shimmer and small white-silver flakies)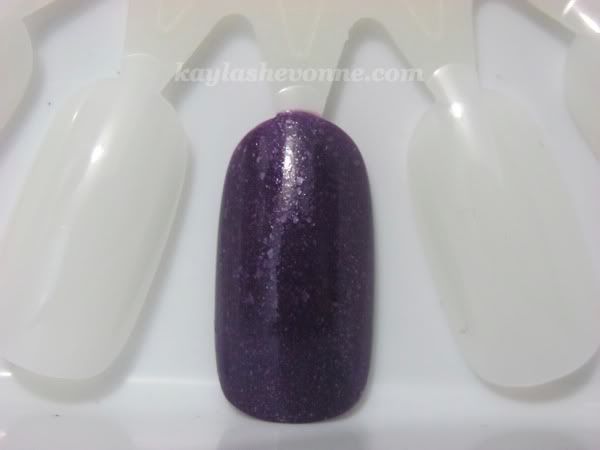 Revlon Royal Cloak
Overall, I'm really in love with Royal Cloak. It's unlike anything else I have in my stash and the formula is really great as well.
Honestly, Revlon has been impressing the hell out of me lately! They're totally stepping up their game and they're quickly becoming one of my favourite drugstore polish brands.
Royal Cloak, along with the other 7 polishes from the Masquerade Collection can be bought now at just about any drugstore. Revlon polishes normally retail for about $5 but you can often find sales at the drugstore so you might be able to get it for a bit cheaper.
What do you guys think of Royal Cloak? Have you picked it up yet? What about the others from this collection?