Hey guys!
Today I have a quick comparison post for you that I promised I would do in my review post of China Glaze's Haunting Collection.
It's Alive is one of the shades from this year's Haunting Collection and when I swatched it I thought that it was similar to another shade that I own - Nicole by OPI's Brilliant Idea, which is a Target/Shopper's Drug Mart exclusive.
So let's see how they compare.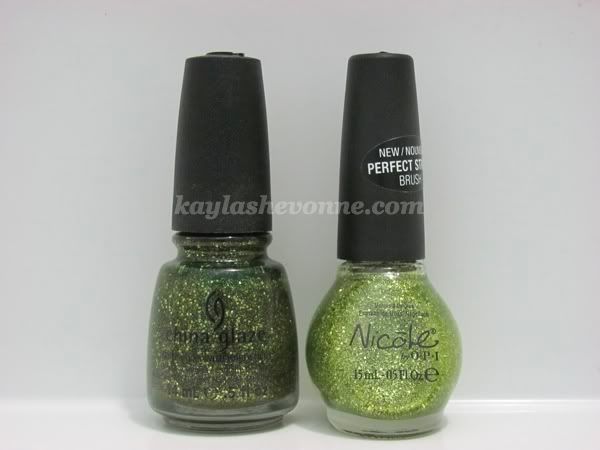 Keep reading for the comparison!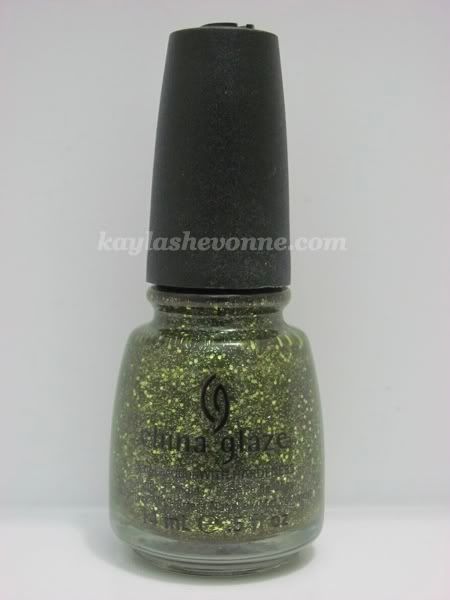 China Glaze It's Alive (from the 2011 Haunting Collection)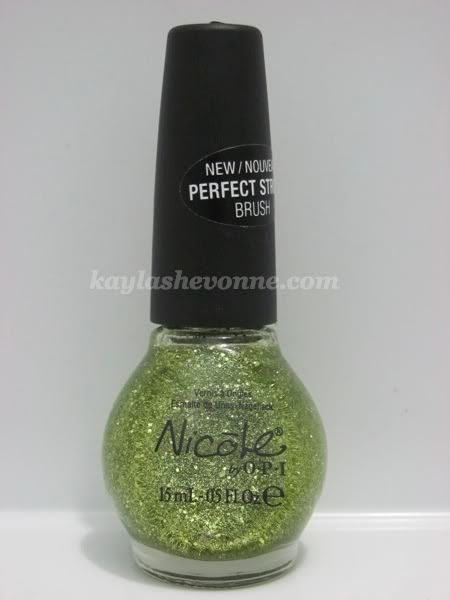 Nicole by OPI Brilliant Idea (permanent at Target and Shopper's Drug Mart)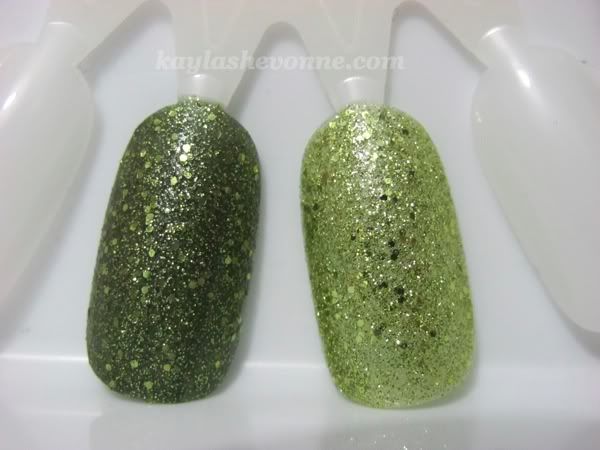 China Glaze It's Alive, Nicole by OPI Brilliant Idea
These turned out to be much more different than I had anticipated! There are some similarities that are worth noting but I can already conclusively say that these are not dupes.
The glitter is pretty much exactly the same in both of these polishes - small and large lime green glitter. However, the difference is the base colour. It's Alive has a dirty, blackened green base, but Brilliant Idea has a clear base. This difference in base colour is the only one quality about these two polishes that makes them different but it actually makes them VERY different looking.
In terms of formula, both were easy to work with but Brilliant Idea was thicker and felt more like a true glitter formula. It's Alive only required 2 coats to get the opacity level you see above, while Brilliant Idea required 4 coats. I'm personally a much bigger fan of the China Glaze brush than the Nicole by OPI brush which I think is too thick and too stiff.
There is a price different between these two polishes but it's not overly significant unless you get your China Glaze polishes at a discounted/pro price. China Glaze generally retails to non-professionals for $5-$7 each at salons and professional beauty supply stores while Nicole by OPI can be bought for $9-$10 at most drugstores.
My personal choice between the two is definitely It's Alive. The formula and opacity is superior, the price is better (especially with my pro discount) and the dirty base colour makes it much more interesting. However, I believe that they're different enough to justify having both of them, so I'm glad that I do.
What do you guys think? Which would be your first choice?