Hey guys!
Today I have a quick swatch comparison for you. I'll be comparing 2 green foils, both of which were released in Fall 2011 collections.
The first is Color Club's Perfect Mol-ten from the Foiled Collection, which I reviewed and swatched
here
. The second is Revlon's Punk which was released with the Edgy Elegance Collection. I posted about this collection in a
haul post
but I never did get around to swatching it. Hopefully I will manage to swatch the whole collection but in the meantime, you'll be able to see one of the shades here.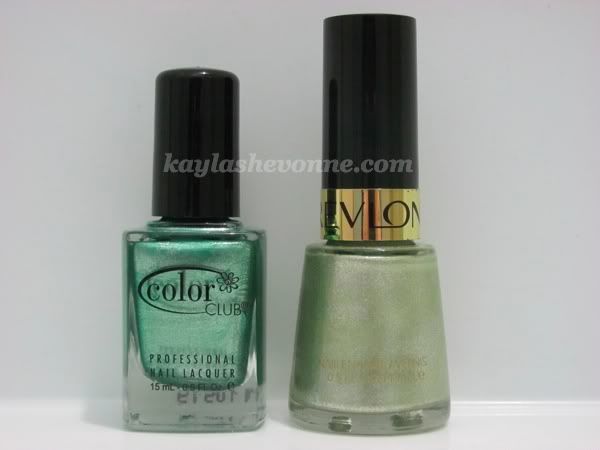 Keep reading for the comparison!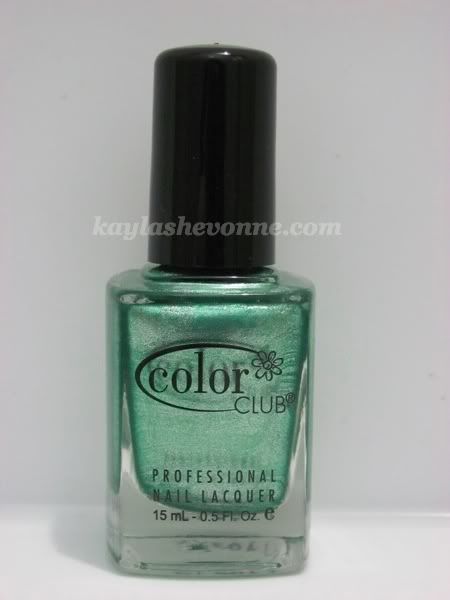 Color Club Perfect Mol-ten (from the Fall 2011 Foiled Collection)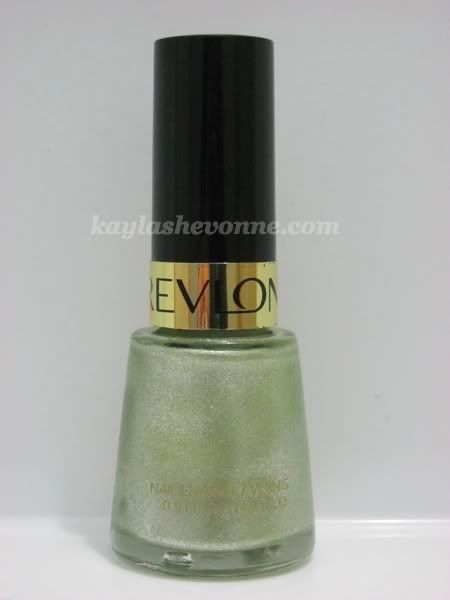 Revlon Punk (from the Fall 2011 Edgy Elegance Collection)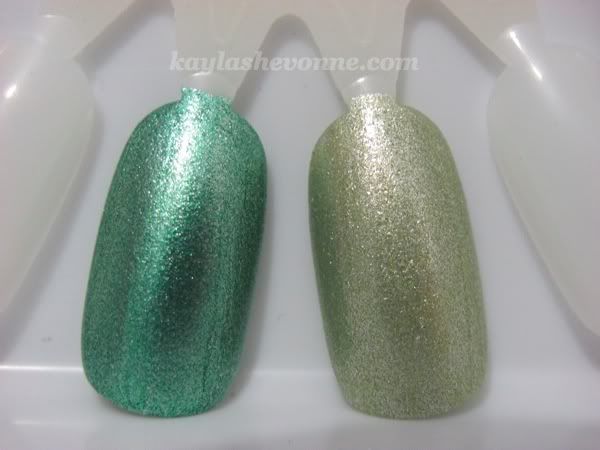 Color Club Perfect Mol-ten, Revlon Punk
It's clear that these two shades are definitely not dupes, but there are some similarities that are worth noting.
Clearly they're both pale green foil finish polishes but while Perfect Mol-ten is a more seafoam green colour, Punk is a more celadon, almost pastel lime green shade. They both have the same shiny foil finish, though.
Formula wise, as much as I raved about the formula of the Color Club Foiled Collection, this Revlon formula is even better! Both of these covered in 2 coats so both are winners in the opacity department. I'm not a huge fan of either the Color Club or the Revlon brush but that really comes down to personal preference.
In terms of price, Revlon polishes retail for about $5-$6 each but you can often find them on sale (for example, I recently saw the entire Edgy Elegance Collection on sale at a Canadian drugstore for 1.37 per bottle), while Color Club full collection sets run for $13.99 at Winners in Canada and $8.99 at Ross Stores in the US. Otherwise, you can buy Color Club on
their website
but they retail for $8 a bottle or $48 a set there.
In the end, there are similarities between these two shades but they're not dupes and with the great quality of both of them, I don't see any harm in having both. In fact, I'd recommend both of them.
What do you guys think? Are these different enough for you to want both?