Hey guys!
I want to quickly thank you all for the birthday wishes yesterday! I had a great day and it was made even better when I came home and read all of the awesome comments you left for me.
Sadly, there was a bit of a damper on my day because I had an exam this morning so it was haunting me all yesterday while I was trying to celebrate my birthday. I'm pretty much used to that now though since my birthday is always during midterm exams. Luckily, this is my last year of University so I won't be having that issue any longer!
Anyways, because these past few days have been pretty hectic, I only have a short comparison post for you today. As I said in my
review post
for the new Revlon Fall 2011 glitter polishes, I had a comparison in mind for two of the three polishes. I already compared
Facets of Fuchsia with Deborah Lippmann's Bad Romance
and today I'll be comparing Blue Mosaic with OPI's Gone Gonzo! from the Muppets Collection.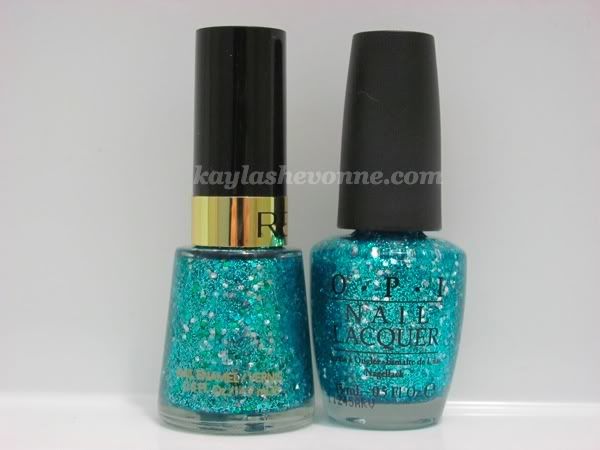 Keep reading for the comparison!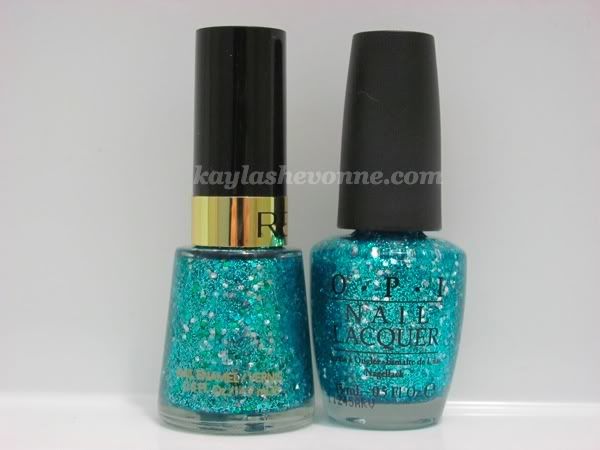 Revlon Blue Mosaic, OPI Gone Gonzo!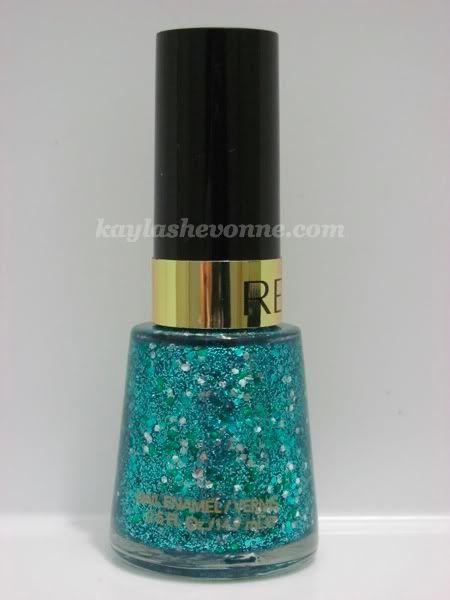 Revlon Blue Mosaic (from the Fall 2011 Expressionists Collection)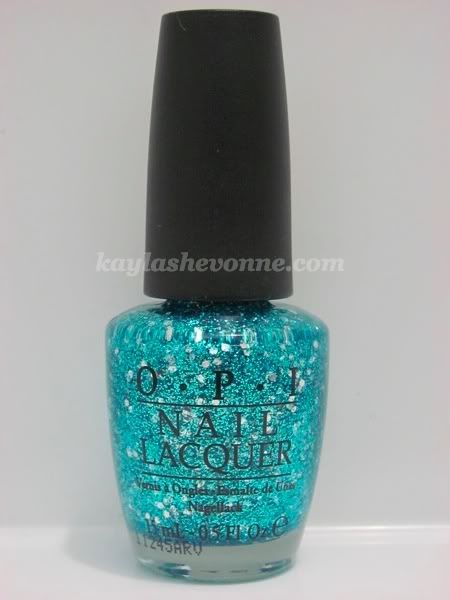 OPI Gone Gonzo! (from the Holiday 2011 Muppets Collection)



OPI Gone Gonzo!, Revlon Blue Mosaic
As you can see, these two polishes are very similar, with only a couple of minor differences.
The main and only really noticeable difference is that Blue Mosaic includes large green hexagonal glitter while Gone Gonzo! doesn't have that. Aside from that, the large silver glitter in Blue Mosaic seems to spread more evenly over the nail while the same silver glitter in Gone Gonzo! seems to clump together in sections.
Those differences aside, these are very similar in formula and both required 3 coats to get to the opacity you see above. The brushes are different and I prefer the OPI brush, but that's basically personal preference.
The price difference between these is not too bad with the OPI polish being slightly more expensive. Revlon polishes retail for between $5 and $6 at the drugstore while OPI can range from $6 to $10, depending on where you get yours.
In the end, I wouldn't say that most people would need to have both of these shades. The main difference is the green glitter in Blue Mosaic and if you really like that, go for that one. Besides that, the polishes themselves are almost identical.
I hope this comparison was helpful!