Hey guys!
One of the reasons the new
Revlon glitters polishes
are so popular is that one of them is a supposed dupe for the coveted Deborah Lippmann shade
Bad Romance
.
Luckily, I already own Bad Romance so today I'll be doing a comparison for you to determine if these two are in fact dupes.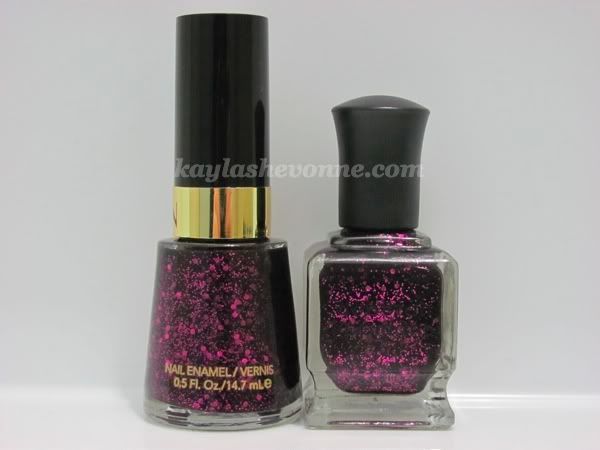 Keep reading for the comparison!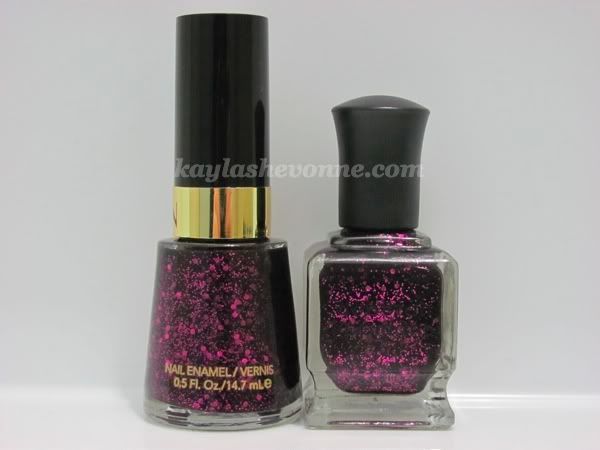 Revlon Facets of Fuchsia, Deborah Lippmann Bad Romance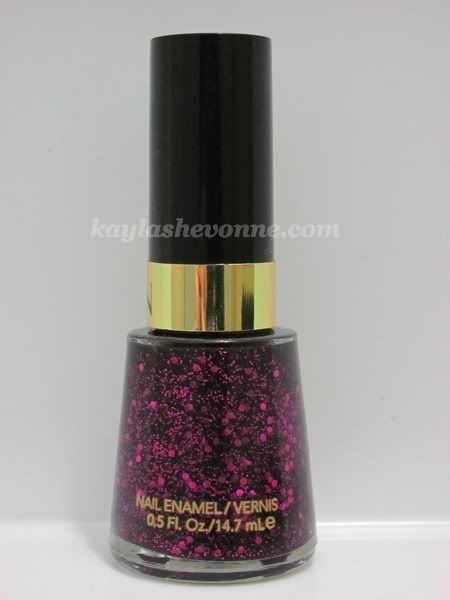 Revlon Facets of Fuchsia (from the Fall 2011 Expressionists Collection)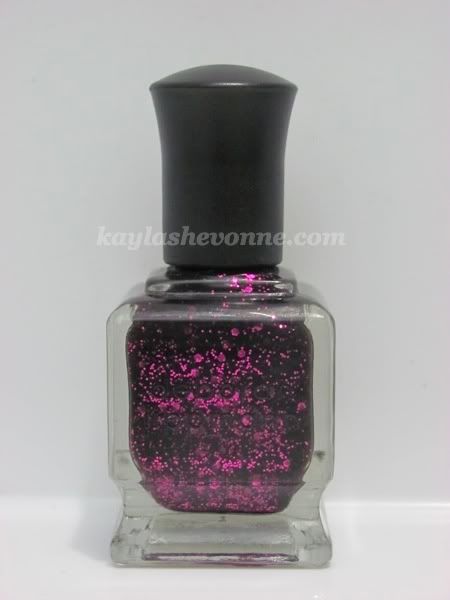 Deborah Lippmann Bad Romance (from the Fall 2010 Collection)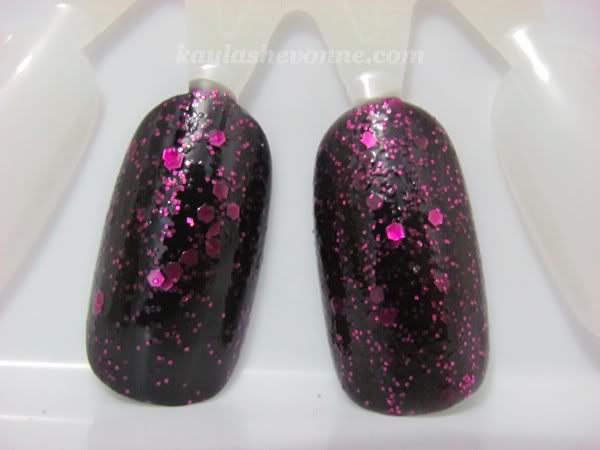 Deborah Lippmann Bad Romance, Revlon Facets of Fuchsia
As you can see, these are VERY similar. However, there are a couple of differences that are worth noting.
First, the base of Bad Romance is slightly darker than that of Facets of Fuchsia. However, this can be entirely remedied by layering Facets of Fuchsia over a black creme (which I would likely do anyways to save on polish).
Also, there is more of the small glitter pieces in Facets of Fuchsia than there is in Bad Romance.
Those are really the only visible differences between the polishes, but there are some other differences in regards to opacity, the brushes and the price.
The formula for both of these was about the same - no problems with application but it's best to wait in between coats so that you're not just pushing the glitter around.
Bad Romance only required 2 coats to reach the opacity you see above, while Facets of Fuchsia required 3 coats. However, this can once again be remedied by layering these over a black creme shade.
I don't care for either of the brushes personally (I find the Lippmann brush too small and the Revlon brush a tad too floppy) but this will come down to personal judgment.
The price difference between these two polishes is quite significant. Deborah Lippmann polishes retail for about $16-18 a pop and they're only available through higher-end department stores and a few online e-tailers while Revlon polishes can be bought for $5-6 at just about any drugstore. However, the Revlon Expressionists Collection is a limited edition one so you'll need to search for it now while you can.
Overall, there are some small differences between these two polishes but they still look almost identical on the nail. So, if you're on a budget or if Lippmann polishes are hard to come by in your area, opt for Facets of Fuchsia instead - it's a great alternative at a great price.