Hey guys!
A couple of days ago my friend
Rebecca
did a tag post that I really enjoyed, so I decided to go ahead and do this as well.
The point of this tag is to post a photo of what your nails used to look like and what they look like now. The photo I'm going to show you is one that I have never posted anywhere before and honestly, I'm quite embarrassed by it. However, I want to show it to you guys to hopefully offer some inspiration for beginners in the area of nails and nail art.
This photo was taken on April 10th, 2010 which was about a month before I started my blog. It was my first try at cheetah print and I obviously thought at the time that it was good enough to take a photo of.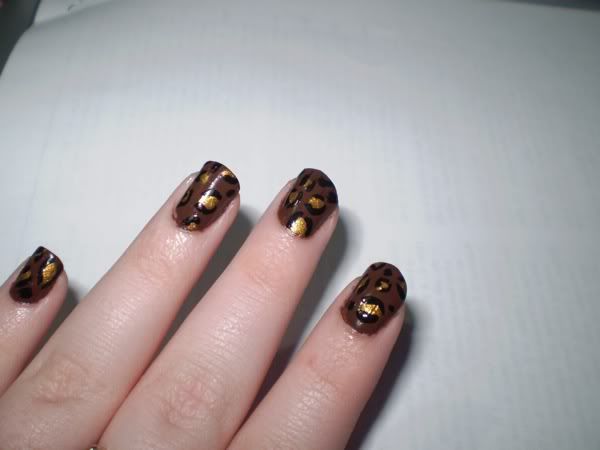 Look at the mess around the cuticles! You all know how anal I am about that now so it's really hard for me to look at this photo. And look at the awful shape of my nails! This was long before I really learned how to care for and file my nails properly and the now-certified manicurist in me is horrified by this photo. Furthermore, the photo in general is really awful and I'm so happy that I got better at photographing my nails.
Now let's move to a more recent cheetah print mani: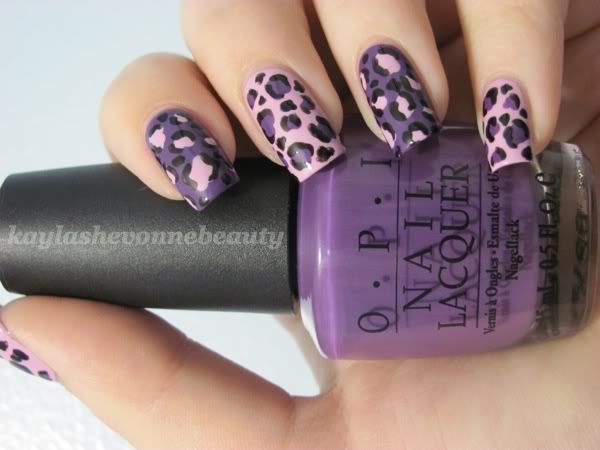 Ahhhh,
much
better. Clean cuticles, smooth polish application, my freehand has very clearly improved, the photo is clear and showcases the nails well, and best of all, the shape of my nails is a million percent better.
So there you have it, a look at how everyone has to start out somewhere! As embarrassed as I am to post that photo, I hope it will show some of you guys that if you're not confident with your nail skills right now, with time, effort and practice, you can - and will - improve!
Hope you enjoyed this post!