Hey guys!
Before I get to today's post I just want to let you all know that I'm actively working on fixing my sidebar. I have no idea why it's all of a sudden transparent instead of black - I haven't done any editing to it! I've contacted the designer of the template so I'm hoping he can help me out. In the meantime, if any of you have any suggestions, please let me know!
Edit:
Sidebar is fixed! However, now there's a problem with the commenting system. Below each of my posts is says "Comments (0)" but there are in fact comments once you click on the post and you can still leave comments on my posts. I'm now working on having this fixed. Oi.
Anyways, today's post is a haul consisting of some polishes and other nail art goodies that I got this week.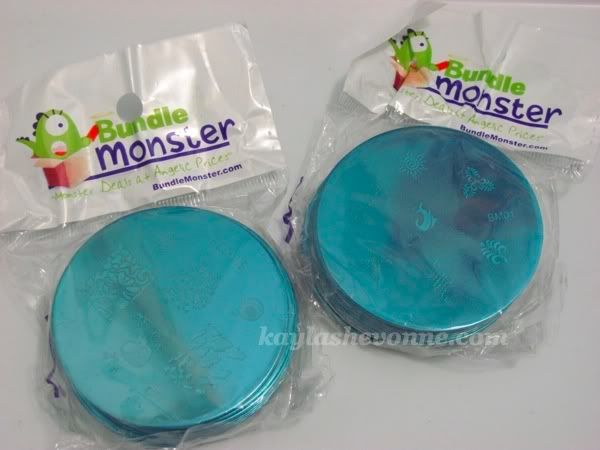 Bundle Monster Stamping Plates: Set 1 (21 plates) and Set 2 (25 plates)
My BM plates finally came! I am so excited to now be able to stamp and do freehand nail art! I'm going to be playing with these a lot in the coming weeks so look forward to some stamping nail art from me!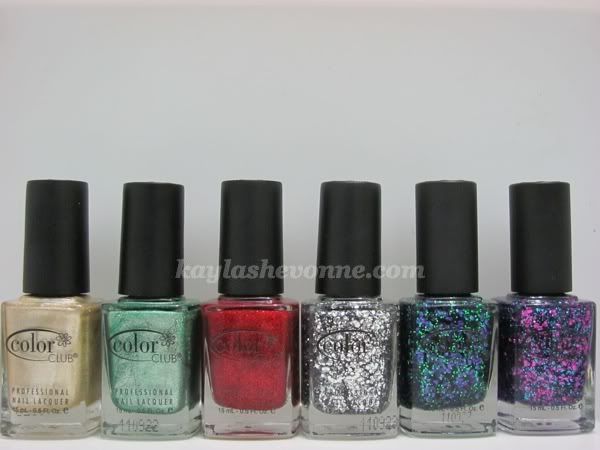 Color Club Scent-uous Collection: Gingerbread Man, Kiss Me Mistletoe, Santa's Cinnamon, Orna-minted, Sugar Plum Yum, Very Merry Berry
This is, oddly enough, a Sally Beauty Supply exclusive collection for Holiday 2011 and I honestly didn't have much hope that I would be able to get it here. However, Rebecca happened to spot them last week and cleared out the whole display for her and I!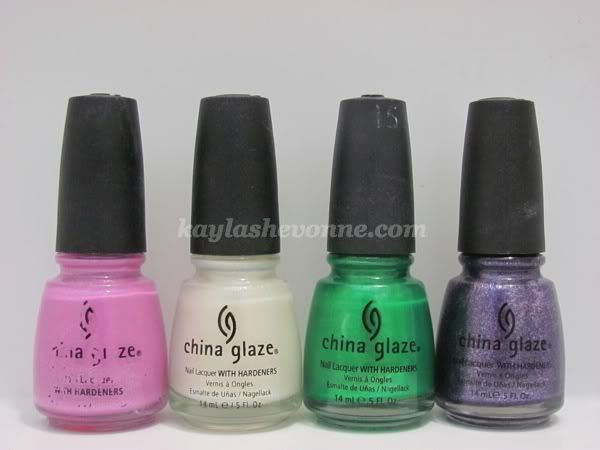 China Glaze: Shaken Not Stirred (from the 2005 Martini Pedicure Collection), White-Kwik-Silvr (from the 2007 Surf Collection), Paper Chasing (from the 2009 Kicks Collection), C-C-Courage (from the 2009 Wizard of Ooh Ahz Collection)
I picked up these older China Glaze polishes from a blog sale and they arrived this week.
Look out for swatches of these polishes and some stamping nail art in the near future!