Hey guys!
I don't know how many of you know about "Movember" but I'll briefly fill you in. Movember takes place each November when men worldwide grow moustaches in order to raise funds and awareness for men's health, specifically prostate cancer.
I really love the whole idea behind Movember and since I can't participate in the traditional sense by actually growing a moustache, I wanted to participate in my own way, so I created a moustache mani! I really like how it turned out - it's simple but it gets the point across.
Also, if anyone else has already done a moustache mani, you'll be able to agree with me that moustaches are harder to draw on your nails than one might think! They seem easy enough but the difficulty lies in getting the symmetry perfect.
Anyways, hope you like my Movember mani!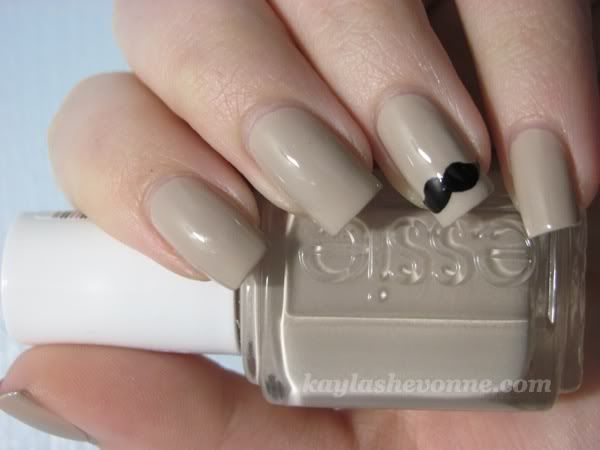 Products:
OPI Chip Skip
CND Stickey Base Coat
Essie - Sand Tropez (base)
China Glaze - Liquid Leather (moustache)
Seche Vite Top Coat
If you would like to find out more about Movember, check out the official site
here
.