Hey guys!
Today I have something very exciting for you - my very first mani that includes stamping! This is probably much more exciting for me than it is for you but I'm totally in love with this! I had trouble getting started with stamping but I think I've finally figured it out.
I didn't have much time last night so although I wanted to use my new plates, I needed something that wouldn't take much time. I settled for the Bundle Monster rose image, I put it on a light teal background with some freehand stripes and viola, vintage roses! I originally wanted to use the rose image to replicate Rebecca's
rose mani
but I thought it was best to start off as simple as possible so I'll save that for another time.
Hope you like my first stamping mani!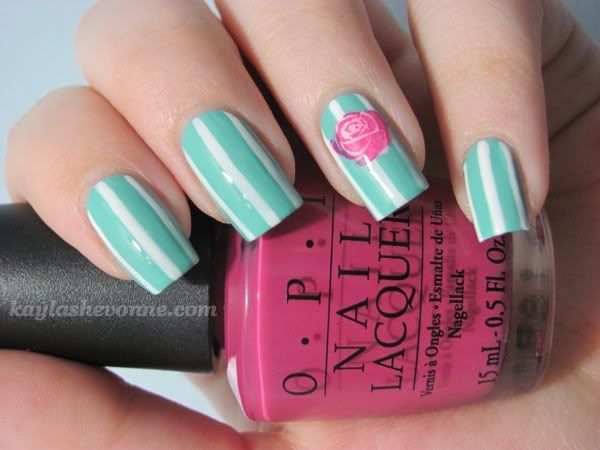 Products:
OPI Chip Skip
CND Stickey Base Coat
China Glaze - For Audrey (base)
China Glaze - White on White (stripes)
OPI - Mod About You (base for roses)
OPI - Dim Sum Plum (roses)
Bundle Monster Plate - BM14 (roses)
Seche Vite Top Coat