Hey guys!
So I know I just started a retro series but a polish friend on Facebook linked to a really awesome manicure yesterday and I haven't been able to stop thinking about it ever since, so I just had to replicate it.
That's SO Fresh
is the blog this design originated from and I'm totally in love with this mani (surprise surprise, Kayla loves an animal print design, haha). She used a stamp for her design and although I have all of the Bundle Monster stamps on the way to me, I don't have them yet so I had to freehand the design. I think this is the perfect way to do animal print for this time of year!
Hope you like it!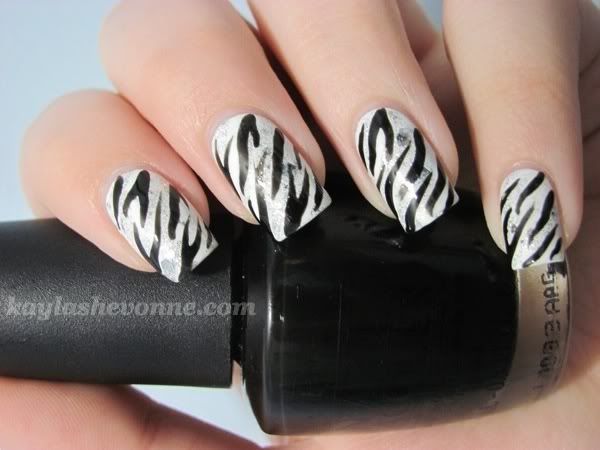 Products:
OPI Chip Skip
CND Stickey Base Coat
China Glaze - White on White (base, white stripes)
OPI - Crown Me Already!
(over base)
OPI - Black Onyx (black stripes)
Seche Vite Top Coat