Hey guys!
So after sporting Illamasqua's Load for a couple of days, I decided that I could finally bear to put some nail art over it. However, I would like to note that I think Load has actually become my all-time favourite polish. Yes, I love it
that
much. I'm going to have to ask one of my friends in the US to get one for me so that I can have a back-up!
Anyways, today's nail art design is the first of my new retro series and I found all of the inspiration for this series by simply typing "retro pattern" into google image search! There were so many awesome patterns to choose from but the first one I went with is a different sized connected polka dots one (shown below). However, I wanted to change it up just a bit so I chose some funkier colours for my design.
Hope you like it!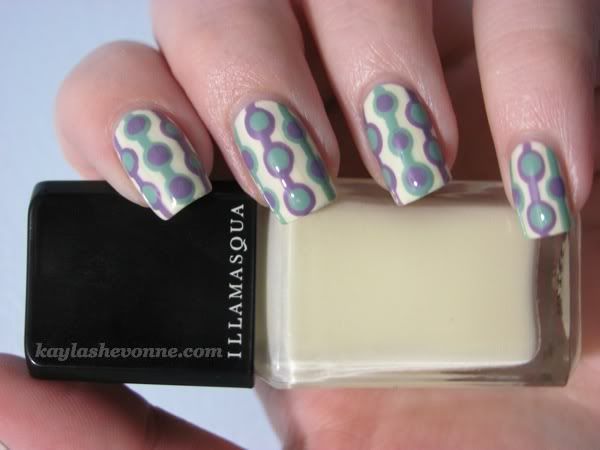 Products:
OPI Chip Skip
CND Stickey Base Boat
Illamasqua - Load
(base)
OPI - Mermaid's Tears
(green dots and lines)
OPI - Planks a Lot
(purple dots and lines)
Seche Vite Top Coat