Hey guys!
I'm returning to my retro series today and the next google image design that I was inspired by was yet another polka dot design (picture below). What can I say, I'm an animal print and polka dot kind of gal! Hmm, maybe I should do a mani that's a combination of animal print and polka dots!
For now though, I hope you enjoy today's mani!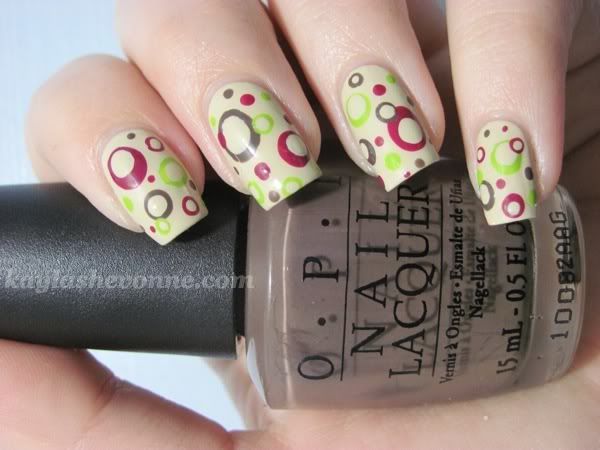 Products:
OPI Chip Skip
CND Stickey Base Coat
American Apparel - California Trooper (base)
OPI - Who the Shrek Are You? (green dots)
China Glaze - Traffic Jam
(berry dots)
OPI - You Don't Know Jacques! (brown dots)
Seche Vite Top Coat
P.S. Is my sidebar transparent to anyone else? I have no sweet clue how that happened and/or how to fix it.