Hey guys!
Usually my local Sally's doesn't have much to offer but on my most recent trip I actually found a few things that interested me. I saw this little display of two top coats by Orly and I was intrigued, so I picked them up.
I remember the display having a name but I can't quite remember what it was and google isn't doing much to help me out. I
think
it was something like Shimmer & Shine, or something along those lines anyways. For now though I'm just going to call them Holiday Top Coats.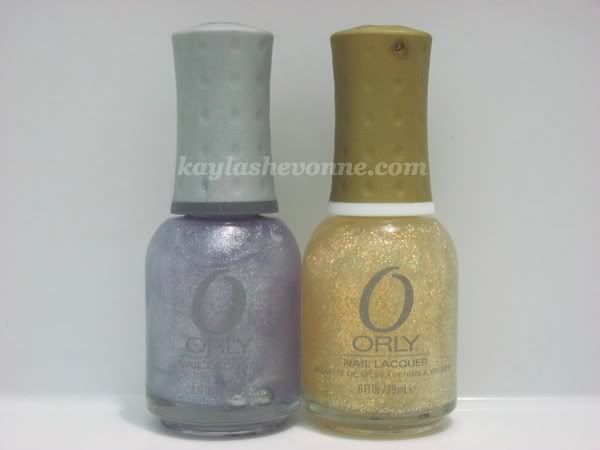 Keep reading for the review and swatches!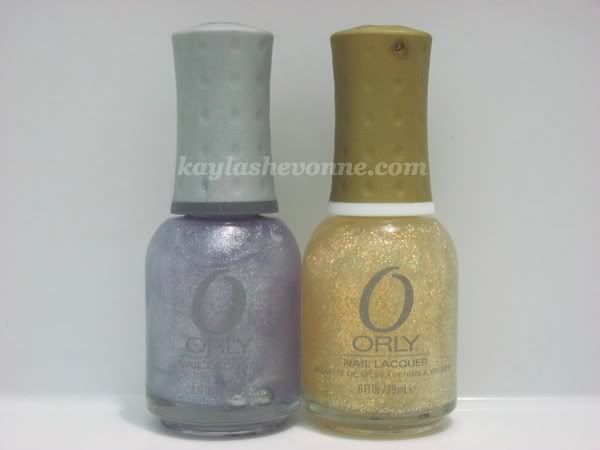 Holiday Top Coats by Orly: Twilight, Shining Star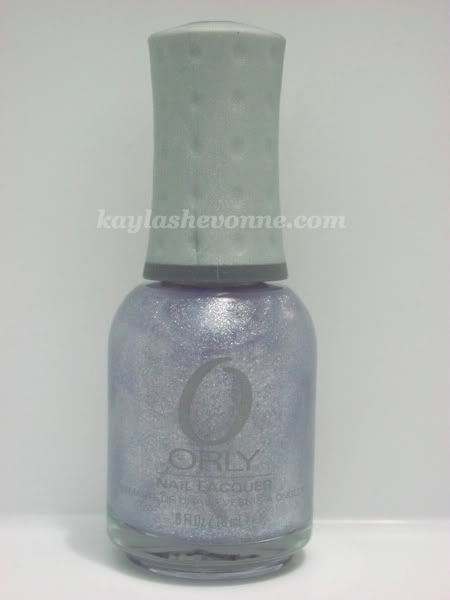 Twilight (icy shimmer top coat)
This doesn't look like much on its own but when you layer it over black it really comes alive - I think it looks like an icy road.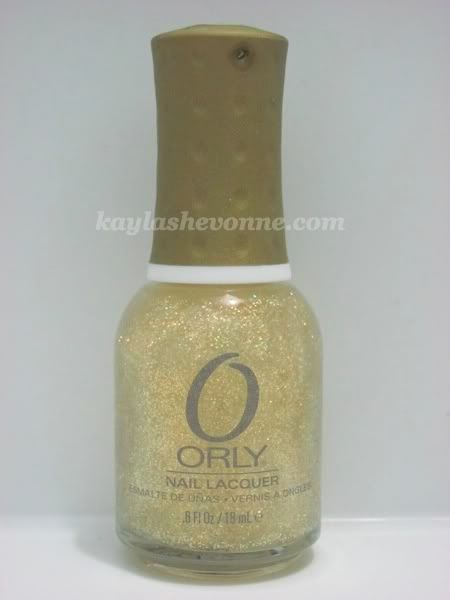 Shining Star (sheer gold iridescent glitter top coat)
This one also looks SO cool over black - it reminds me of Christmas lights. This is very sheer so I layered 2 coats over the black creme but for a more subtle look you could just use 1 coat.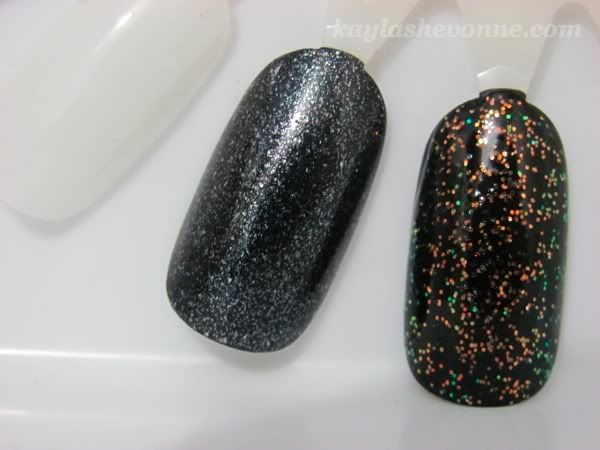 Orly Twilight (over Wet 'n' Wild Black Creme), Orly Shining Star (over Wet 'n' Wild Black Creme)
Overall, these are both really pretty and add an interesting effect to the black creme, so I can only imagine the other layering combinations that are possible with these.
I first swatched these alone but they're definitely too sheer to be worn alone so you'll have to wear a base colour under them.
I'm not sure because I can't find much information about these shades but I think they're limited edition for the Holiday season.
These Orly top coats are available now for approximately $6-7, depending on where you live. Orly products are available at Sally Beauty Supply, Ulta and other purveyors of beauty throughout the U.S. and in over 100 countries worldwide.
What do you guys think of these top coats by Orly? Are there any layering combinations you think would work really well?