Hey guys!
As some of you may already know, I'm quite anal about my polish setup/storage. So, when I recently purchased all 46 of the Bundle Monster stamping plates, I was first and foremost concerned about how I was going to store them!
I started doing some research to see what others were using and I came up with a lot of results of people using modified photo albums to store their plates.
I didn't remember seeing Rebecca's post about this but apparently that's how she stores her plates and she even had a
tutorial
for how to modify the albums! So, I went out and picked up an inexpensive 4x6 inch photo album and I started off using her tutorial as a guide. However, I soon decided that it was taking too much time for me so I changed it up a bit.
Here's what I ended up with: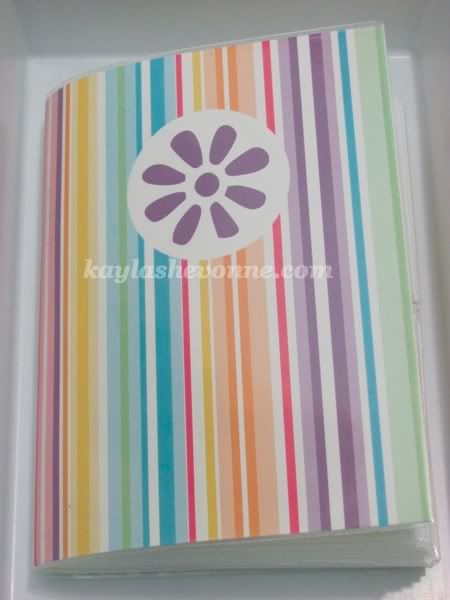 Keep reading for more photos and info on how I did this!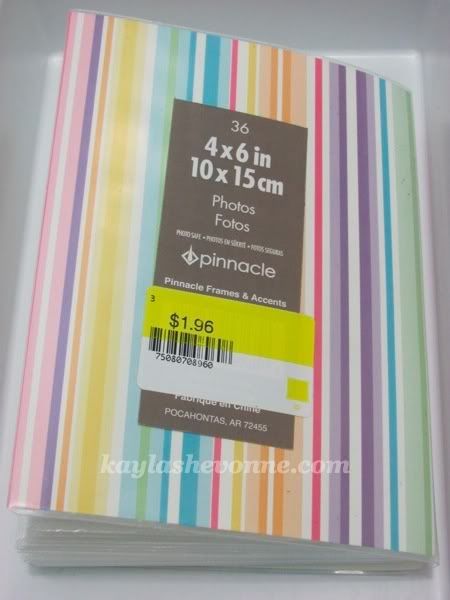 I snapped a photo of the back of the album just to show you how inexpensive this album was! Practical stamping plate storage for $2? I think that's pretty awesome.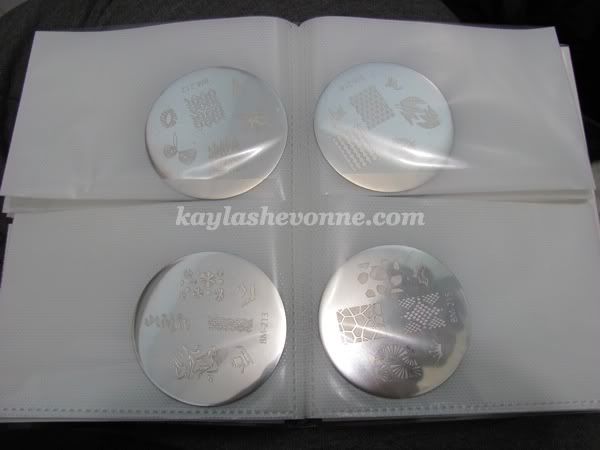 This is what it looks like on the inside. As you can see, each page, which is meant to fit 2 photos (1 in the front slot and 1 in the back slot), can fit 4 plates once you modify the album (which I'll explain how to do below, or you can use Rebecca's tutorial that I linked to above).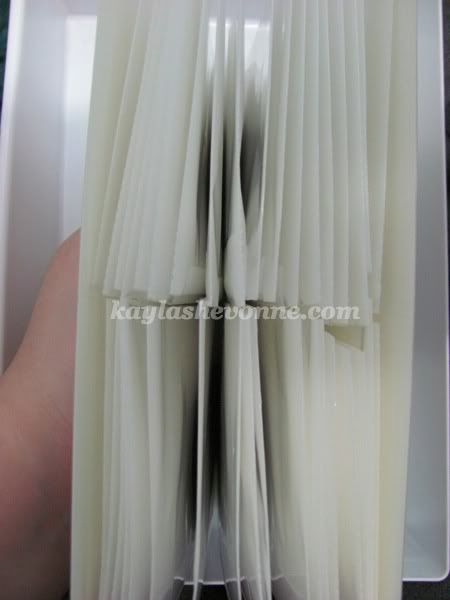 And this is what it looks like from the side view.
So how did I do this? It's super simple. I took a pair of scissors and cut each of the pages almost entirely in half. (There's a perforated line at the inside edge of each of the pages and that's the point where I stopped cutting.)
Now, if you were to leave your album just like that, your plate will fall through the top half of the page. Thus, I took a strip of Scotch tape (it should be almost as wide as the slots) and simply taped off the open edge at the bottom of the top slot. And that's it! Then I just filled it with all of my plates!
This album has 18 pages in it which means that once modified, it can fit a total of 72 stamping plates in it. My album is almost full now since I had a few Konad and a few no-name plates from eBay that I also stored in there but this album takes up so little space that it's no problem to go out and get another once this one is full.
I hope this post was helpful for some of you still looking for an easy way to store your stamping plates!