Hey guys!
Today I have for you the other comparison that I said I would do in my review post for the China Glaze Eye Candy Collection. This one is between China Glaze Some Like It Haute and Orly's Rock Solid.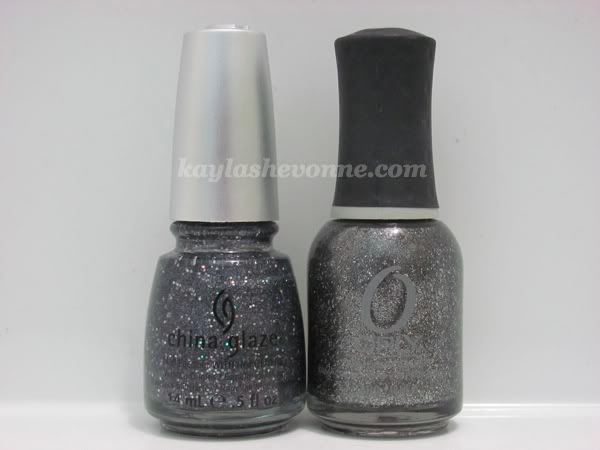 Keep reading for the comparison!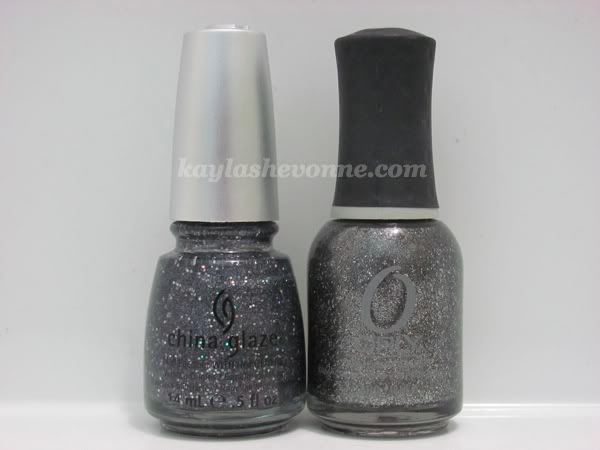 China Glaze Some Like It Haute, Orly Rock Solid



China Glaze Some Like It Haute (from the Holiday 2011 Eye Candy Collection)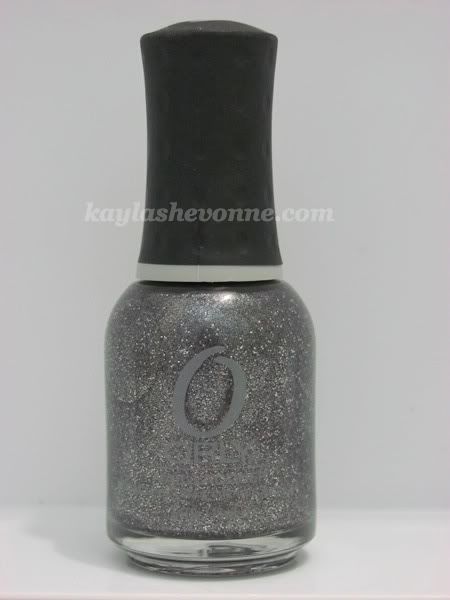 Orly Rock Solid (from the Fall 2011 Mineral FX Collection)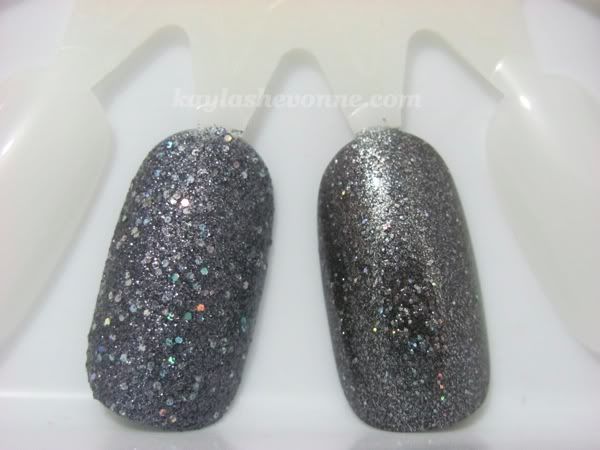 China Glaze Some Like It Haute, Orly Rock Solid
So these are definitely similar but I wouldn't call them dupes, so let's look at what makes them different.
To start, Some Like It Haute has a clear base while Rock Solid has a more opaque gunmetal grey base. This means that Rock Solid covered in 2 coats while Some Like It Haute took 3 coats to reach opacity.
Furthermore, although they both have silver and holographic glitter, the holo glitter is larger and more densely packed in Some Like It Haute than it is in Rock Solid. Because the base of Rock Solid is more opaque, the holo glitter can tend to get lost in the base. Also, the formula of Rock Solid is easier and smoother to work with than Some Like It Haute.
The China Glaze brush and the Orly brush are kind of similar so I don't think that's something that should factor into the decision of which one to purchase.
There is a price difference between these two polishes but it's not
too
bad. China Glaze generally retails for about $4-$7 each at salons and professional beauty supply stores while Orly can be bought at beauty supply stores such as Sally Beauty Supply and Ulta for about $10 each (this $10 price tag only applies to the Mineral FX line which is priced higher than regular Orly polishes which usually run for about $6-$7).
In the end, although Some Like It Haute is slightly more difficult to work with and requires more coats, it looks so much better than Rock Solid does in my opinion. Thus, that would be my first choice between these.
Which one do you guys prefer?