Hey guys!
Yes, I'm doing Christmas animal print. Can you say you're surprised? I'll totally rock animal print during any season.
Today's mani is extra special because myself, Rebecca (of Rebecca Likes Nails) and Sarah (of Chalkboard Nails) all decided to create Christmas animal print designs and post them today! I got cheetah/leopard print, Rebecca got zebra print and Sarah got her pick of any other animal print, haha. The only rule was that we could only use red, green and white in our designs.
I had to schedule today's post since I'll be working and then shopping for Christmas gifts all day so unfortunately, I don't have the direct links to their posts yet. For now I'll just leave links to their blogs but when I get home later I'll provide the proper links to their posts.
Rebecca Like Nails
Chalkboard Nails
Hope you enjoy today's mani!
And be sure to check Rebecca's and Sarah's as well - I know they're going to be awesome!
Edit:
Click
here
to see Rebecca's Christmas zebra print mani and
here
to see Sarah's Christmas snakeskin mani!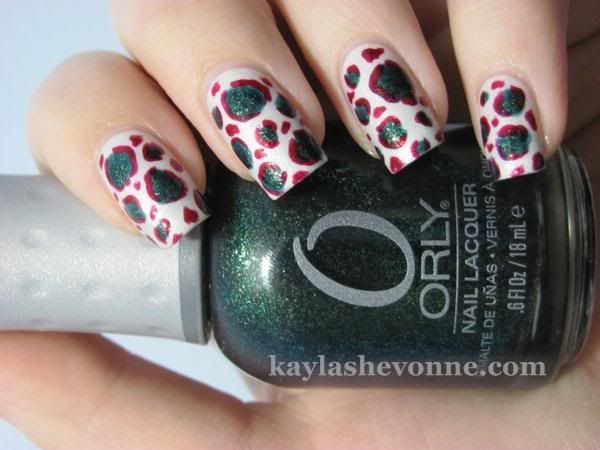 Products:
OPI Chip Skip
CND Stickey Base Coat
Orly - Au Champagne (base)
Orly - Meet Me Under the Mistletoe (cheetah spots)
China Glaze - Ruby Pumps (outline of spots)
Seche Vite Top Coat