Hey guys!
I hope you're all having a good day!
Somehow, in between moving, unpacking, putting together furniture and wrapping presents, I managed to paint my nails last night. I don't know how I did it, but I did.
I had hacked up my snowman mani pretty badly doing all of the aforementioned things so I just had to do something for Christmas day. I decided to use
this
tutorial by
Nailside
as inspiration for a quick Christmas tree accent nail and I think it turned out super pretty! As I've said before, I don't have the patience for tape manis so I simply freehanded my tree with a striping brush.
Hope you like it!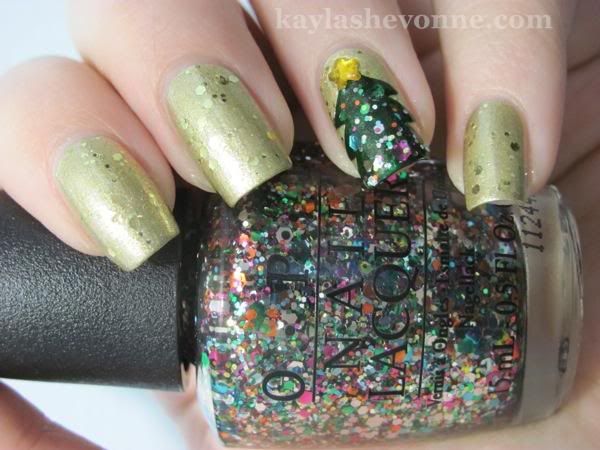 Products:
OPI Chip Skip
CND Stickey Base Coat
Color Club - Gingerbread Man (base)
Deborah Lippmann - Boom Boom Pow (over base)
China Glaze - Jolly Holly (tree)
OPI - Rainbow Connection (meant to simulate ornaments on the tree)
Gold star rhinestone from eBay (star on top of tree)
Seche Vite Top Coat