Hey guys!
Welcome to the first post of this year's Christmas nail art series! All of my final papers are due today and my last exam is this evening so now I'll have time to get back to my nail art again!
As I said in my tutorial yesterday, my snowflakes design from last year is one of my all-time most popular posts and it's still one of my personal favourite nail art designs to this day. So, I knew I wanted to do another snowflake design this year. However, I didn't want to just recycle last year's design so I changed it up a bit and used some polishes from a few of this year's holiday collections.
Hope you like this design as much as last year's!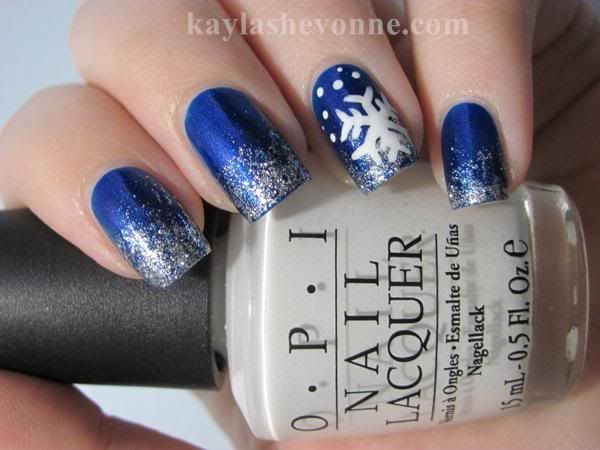 Products:
OPI Chip Skip
CND Stickey Base Coat
China Glaze - Blue Year's Eve
(base)
China Glaze - Lorelei's Tiara
(tips)
OPI - Alpine Snow (snowflakes, falling snow)
Seche Vite Top Coat