Hey guys!
Ok, I know I said in
my last haul post
that I was going to be limiting my polish purchases because I'm moving. But before you scold me, hear me out!
One of these polishes is from a Secret Santa exchange that I participated in with some polish gals on Facebook and the rest of the polishes were purchased long before David and I found out about our new apartment, it just took a while for them to get here. So, I'm still being a good girl and the only polishes I've purchased in all of December were bought using some PayPal credit that I had. I'm very proud of myself!
Fortunately my purchases in November have provided me with plenty of new stuff to swatch and show you guys. So let's see what I got!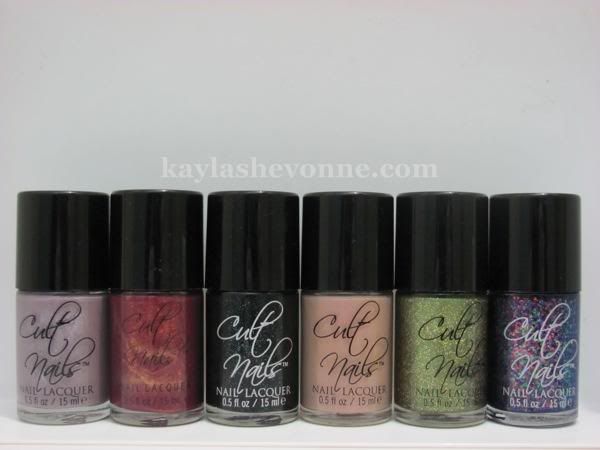 Cult Nails: My Kind of Cool Aid, Iconic, Living Water, Cruisin' Nude, Always Winning, Clairvoyant (a.k.a Unicorn Puke)
I took advantage of Cult Nails Black Friday sale and got these for 25% off! I already wanted Clairvoyant so I figured this was the perfect time to try out some others from this brand.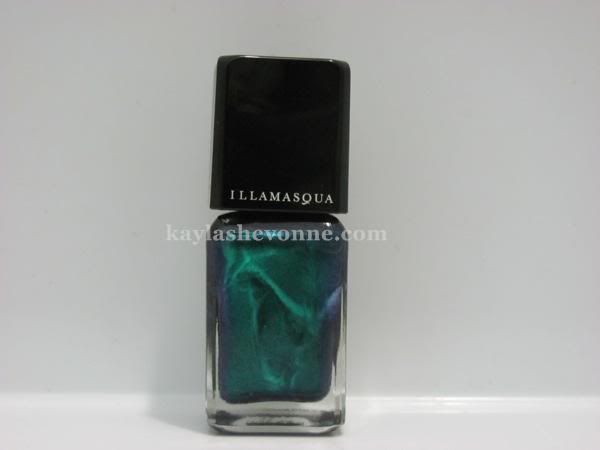 Illamasqua: Viridian
This is the polish that I received from my Secret Santa (who isn't secret anymore - thanks Katie)! This shade has been on my wishlist for a while and I'm oh so happy to be adding it to my small collection of Illamasqua polishes. I still want SO many more Illamasqua shades so it's probably a good thing that it's not easily available to me because I would be so poor!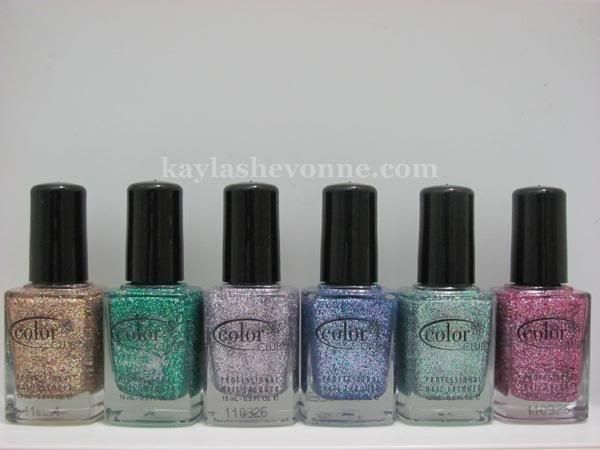 Color Club Beyond the Mistletoe Collection: Gingerbread, Holiday Splendor, Sugarplum Fairy, Jingle Jangle, Beyond the Mistletoe, Cotton Candy
Yes, this is yet another Holiday Collection by Color Club! That's three this year! I'm not complaining though because I love Color Club sets. I got this from a friend in the US because I hadn't seen them at Winners here yet and since they're cheaper in the US, it worked out to be about the same price with shipping that I would have paid for the set here.
Look out for swatches of all of these polishes in the near future!