Hey guys!
It was bothering the heck out of me to not have anything on my nails so I took a brief break from paper writing/studying last night to do a quick mani.
I wanted to use some of
my new Hits polishes
so I pulled out the ones that looked the most Christmas-y and created this simple but still festive mani. I applied 2 coats of Hits Ares (a red holo!) on all of my fingers except for my ring fingers. As an accent nail, I applied 2 coats of Hits Hera (I'll do a separate swatch of this at another time since I've covered it up today) and then I applied 1 coat of Hits Samba on top.
Warning: This post is photo heavy! I couldn't narrow down the photos I wanted to show you so I just decided to show you all the ones I like! I'm sure you won't mind.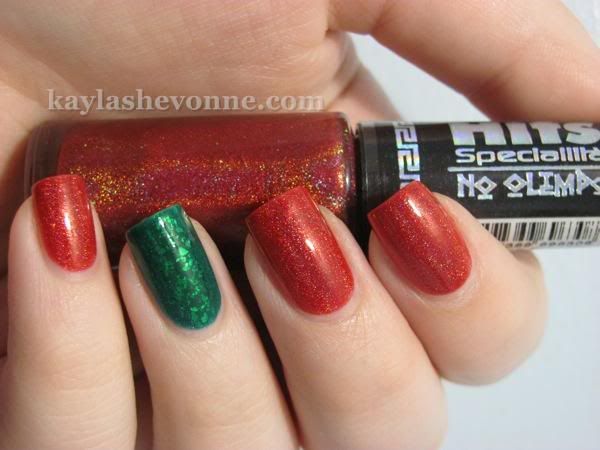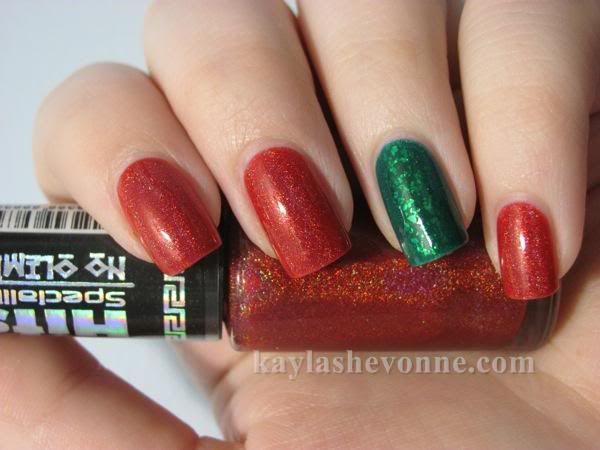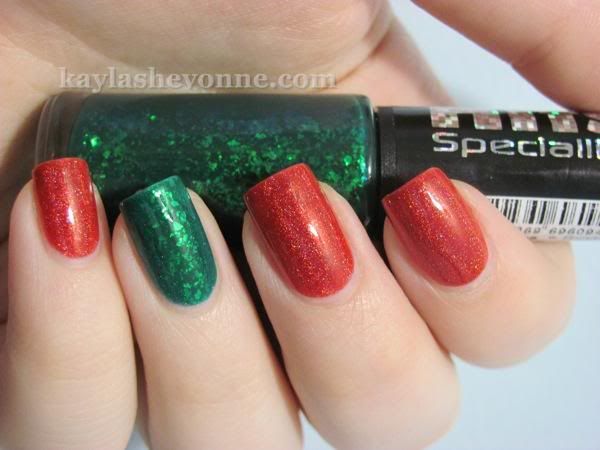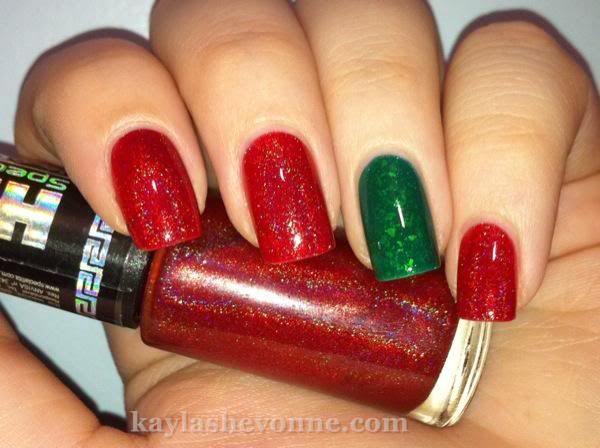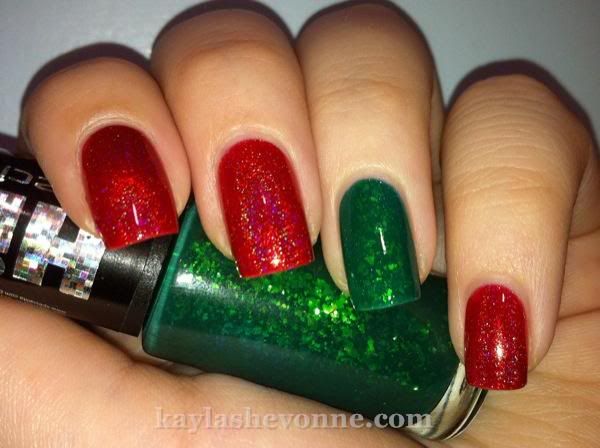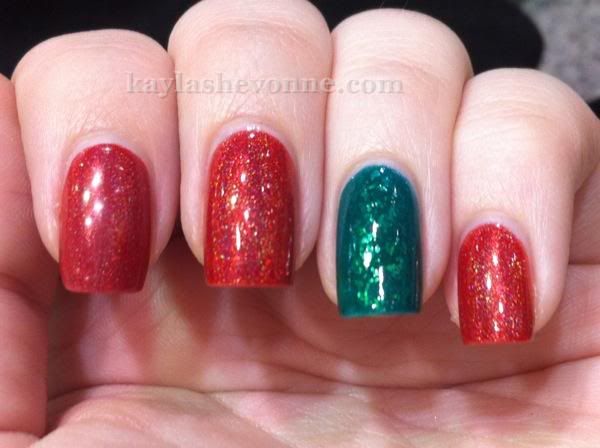 I'm seriously amazed by these Hits holographic polishes. They apply like no other holo polish I own and they just look so smooth and perfect on the nail. Plus, you would expect that because the polishes are on the smaller side (6ml), that the brushes would also be small, much like we generally see from mini polishes. However, the brushes are regular sized as well as very easy to work with. I definitely wish the bottles were bigger but luckily these are not limited edition so I can always re-stock if need be.
Granted I've only used the flakies polish on two of my nails, I can see that I'm already loving those as well. I can't wait to try more of them!
You can purchase the entire line of Hits holographic and flakes polishes from the US stockist
llarowe
. The
holo polishes
are $10 each and the
flakes polishes
are $8. Also, don't worry if you live outside the US/Canada because llarowe ships internationally.
Hope you guys liked my simple holiday mani!
P.S. Some of you may have noticed that I cut my nails down quite a bit! I'm really liking this length on me. What do you guys think? Do you prefer them this length or when they're longer (such as in
this post
)?