Hey guys!
I'm in final exam mode right now which means that sadly, my nail painting time is super limited. So, I have no nail art for you today but I do still have a pretty awesome polish to show you.
Nfu-Oh #51 is a sheer blue-purple jelly base packed with flakies that shift from red to orange to green. I layered this beauty over 2 coats of Zoya Valerie, a rich burgundy shimmer. In hindsight, I wish I had chosen a lighter base colour to use with #51 but I still really love this mani.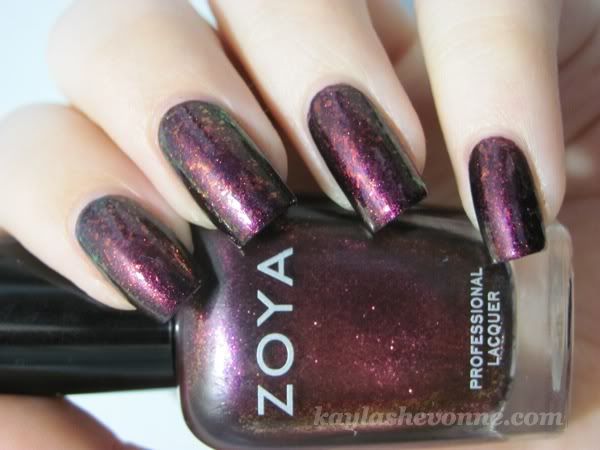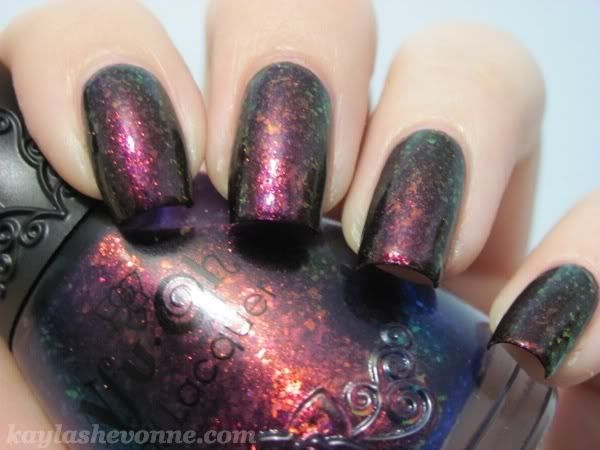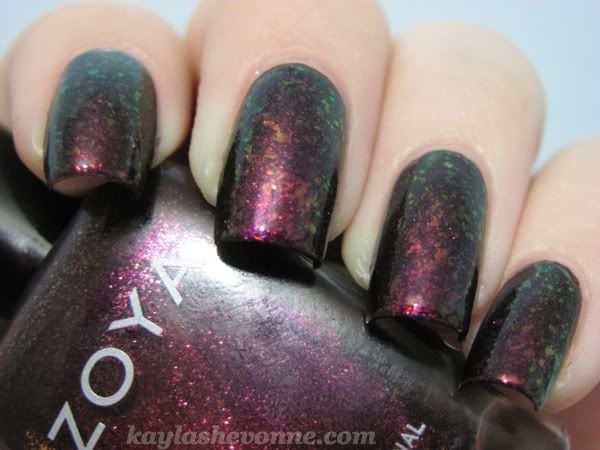 That last picture does a really awesome job at showing off the colour-shifting flakies in #51.
Application wise, this was easy to use, as was Zoya Valerie. However, I've had Valerie on for less than 24 hours right now and I'm already seeing tip wear so I'm not very impressed with that. This post is more about Nfu-Oh #51 than Zoya Valerie though so we can leave that for another day.
Nfu-Oh polishes are sold by
this
online retailer and they will run you $12.50 US or $13.82 CAD. #51 is currently in stock.
I also still have Nfu-Oh Flakies in #50, #52 and #56 to show you at some point so watch out for those!